Refried Bean Wontons, originally uploaded by Halyma.
Another adventure into Wontons!
The idea came as I was preparing the menu for @wtl's Mexican potluck meal here yesterday. I had some wonton wrappers and knew I was making refried beans, AND we recently started watching "Community".
So this is my little homage to El Tigre Chino….
Filling:
Kidney beans [ canned or soaked overnight and cooked for 3-4 hours until tender]
Old cheddar cheese
Salsa
Mash the beans, add some salsa and use an immersion blender to make a smoother puree. Add some grated cheese to your liking.
Rough amounts:
2 cups beans
⅓ cup salsa
¼ cup grated cheese
Wonton wrappers can be purchased at most grocery stores and are sold in what looks like a block of pastry. They are about 3 inches by 3 inches square and have about 50 in a standard package.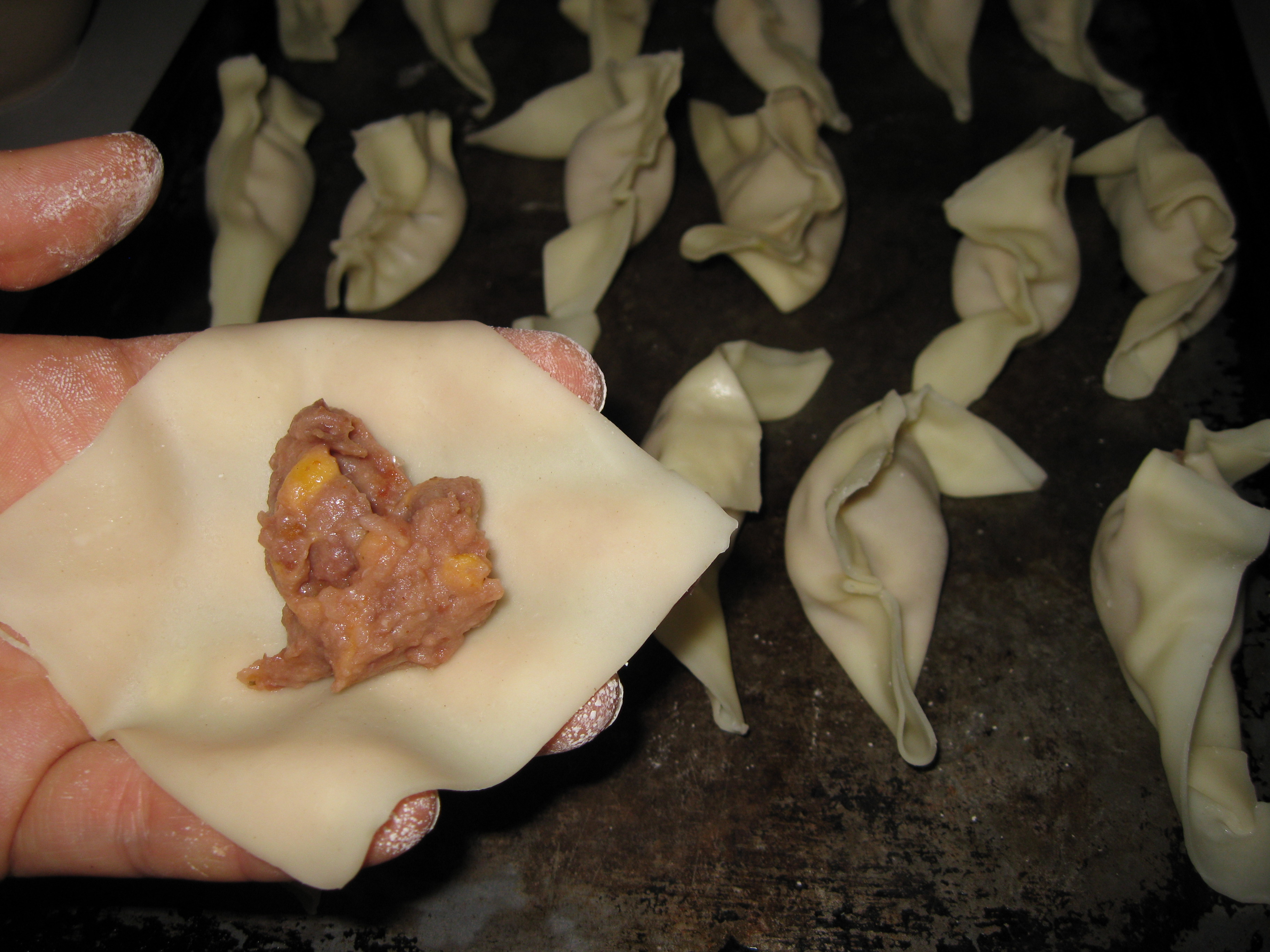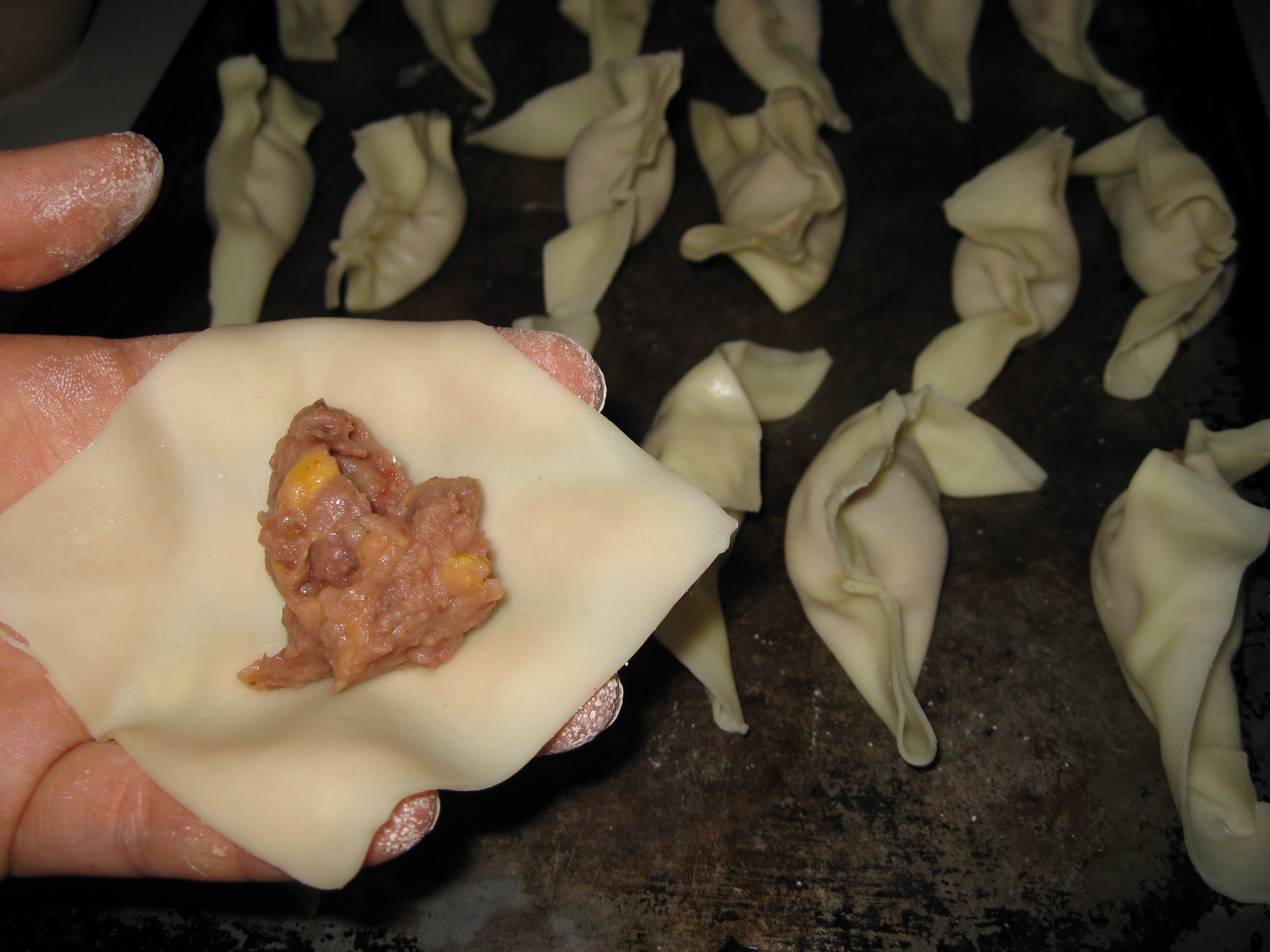 Open the package and peel off about 12 wrappers at a time, keeping the rest wrapped up Place about 1 tsp filling in each wrapper, lightly wet two sides on a corner, fold in half and press together to seal.
Scrunch them onto a cookie sheet.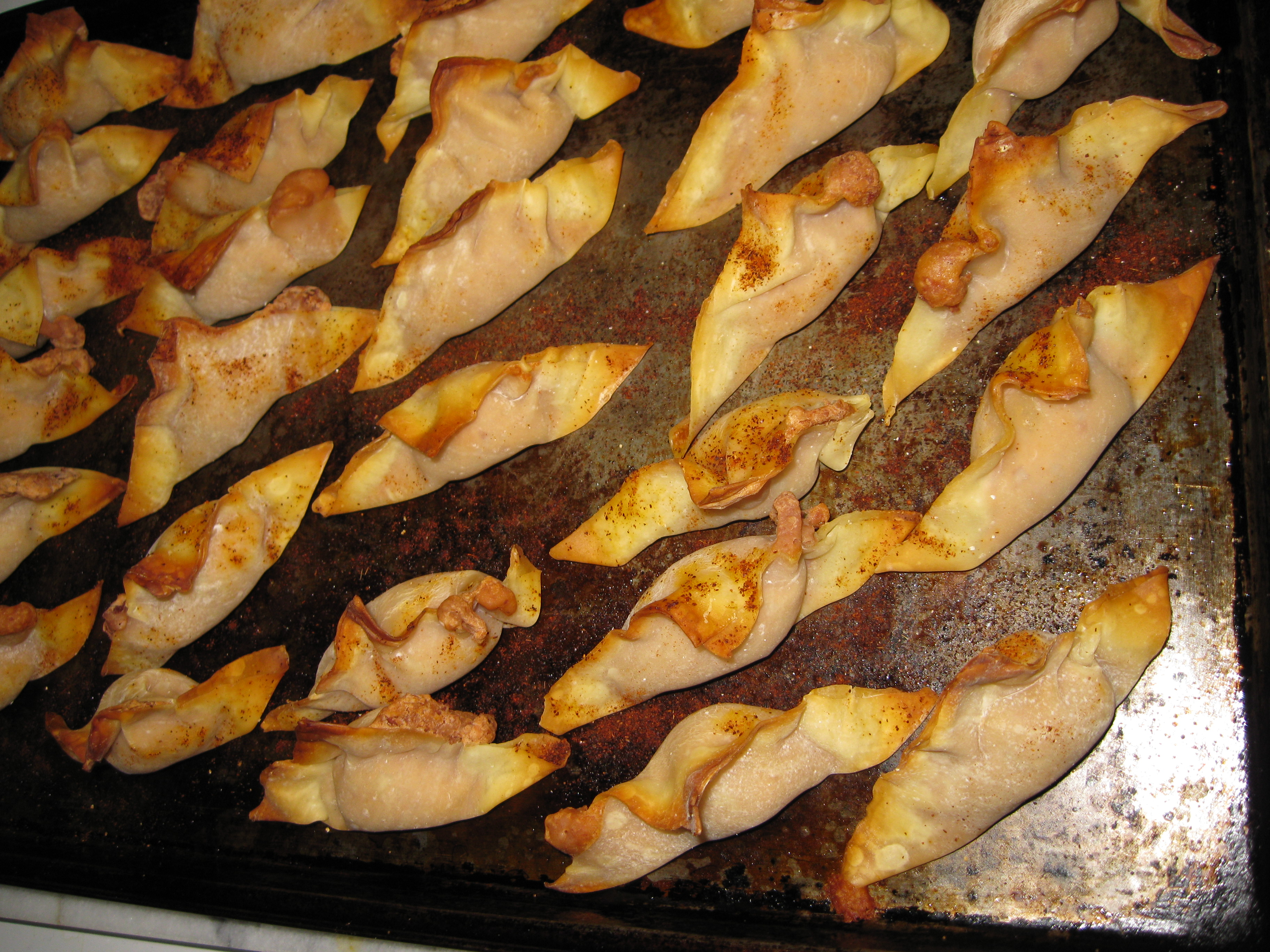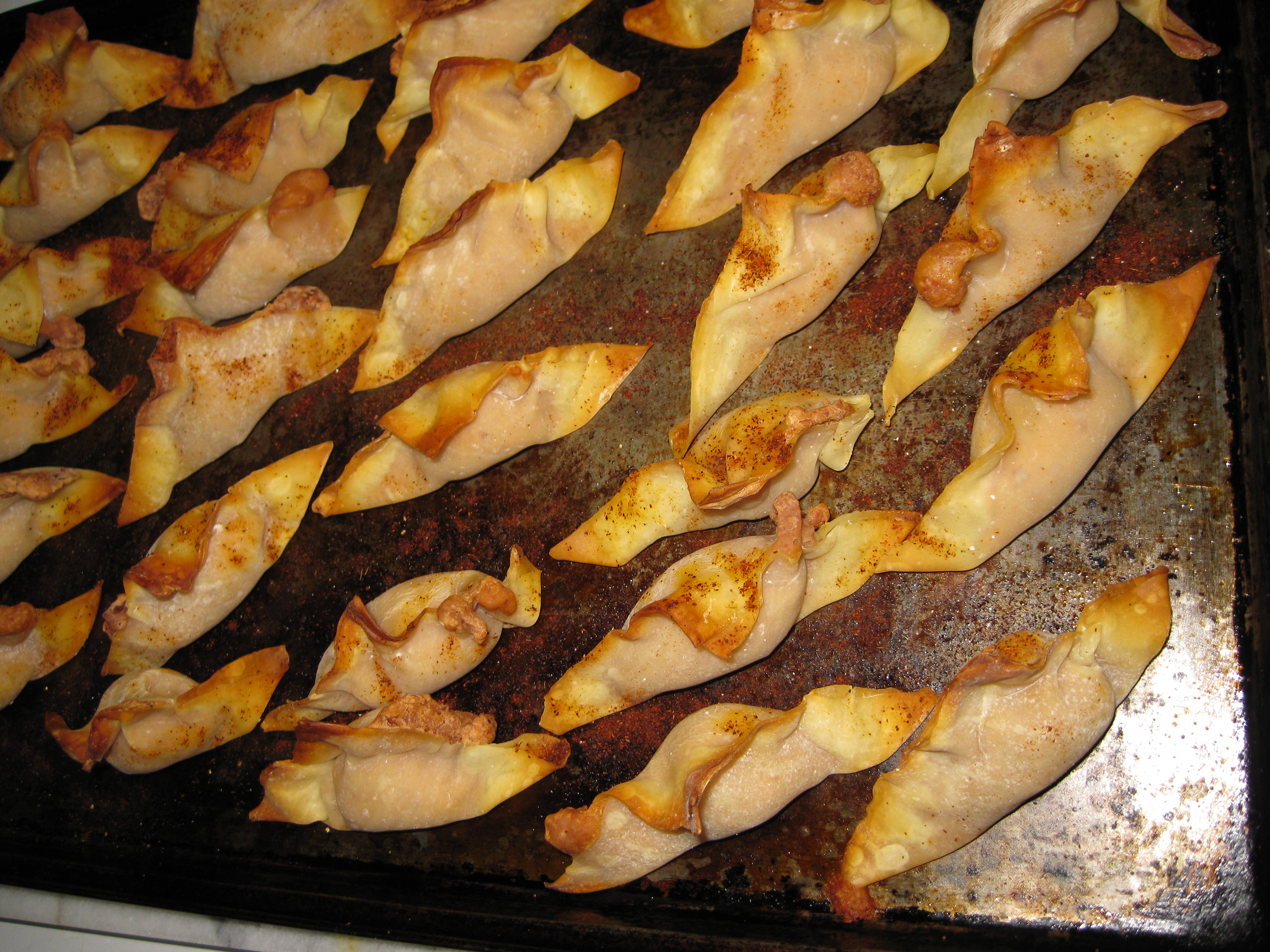 When you have a full cookie sheet, lightly spray the batch with oil, and sprinkle with chilli powder.
Bake in the oven at 350 degrees F until golden and crisping – about 15 minutes.
Great warm or cold!