As 2015 is bringing me to examine how I do thing and what changes I need to make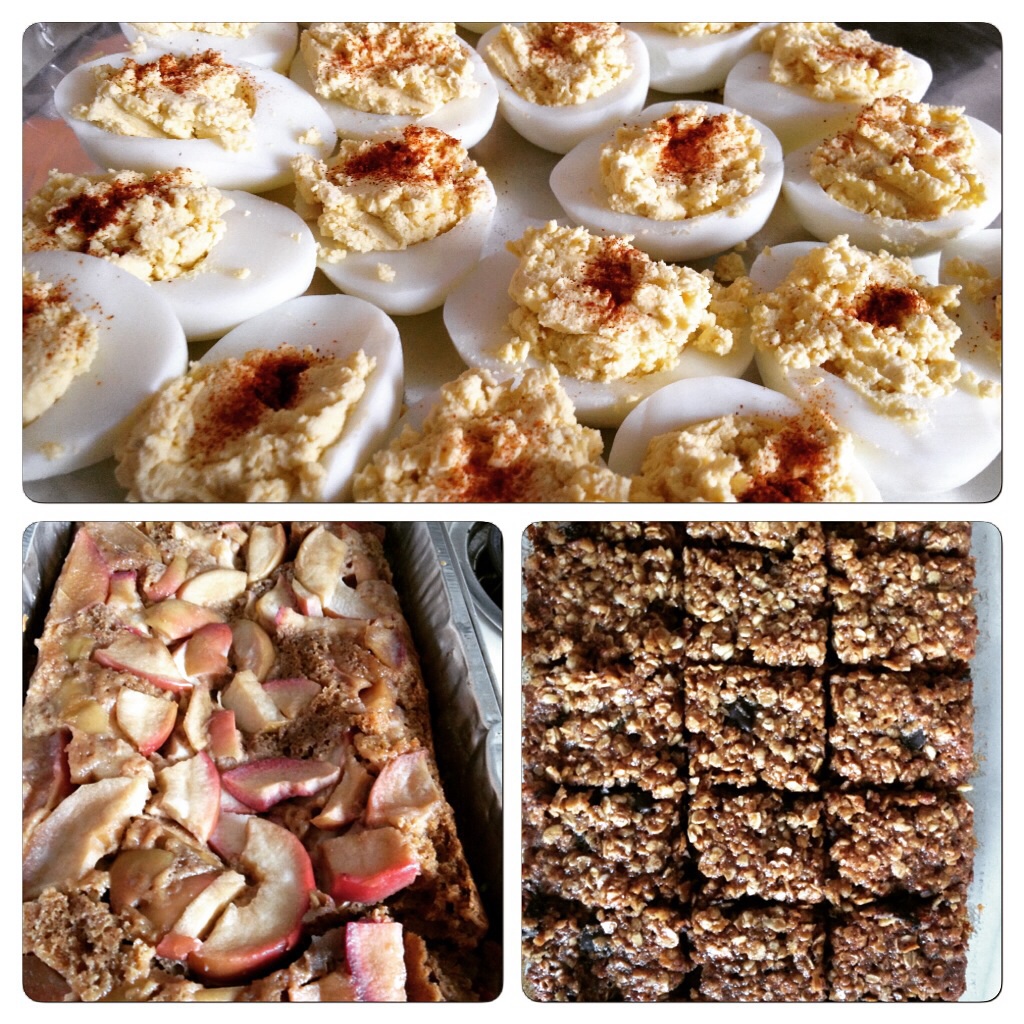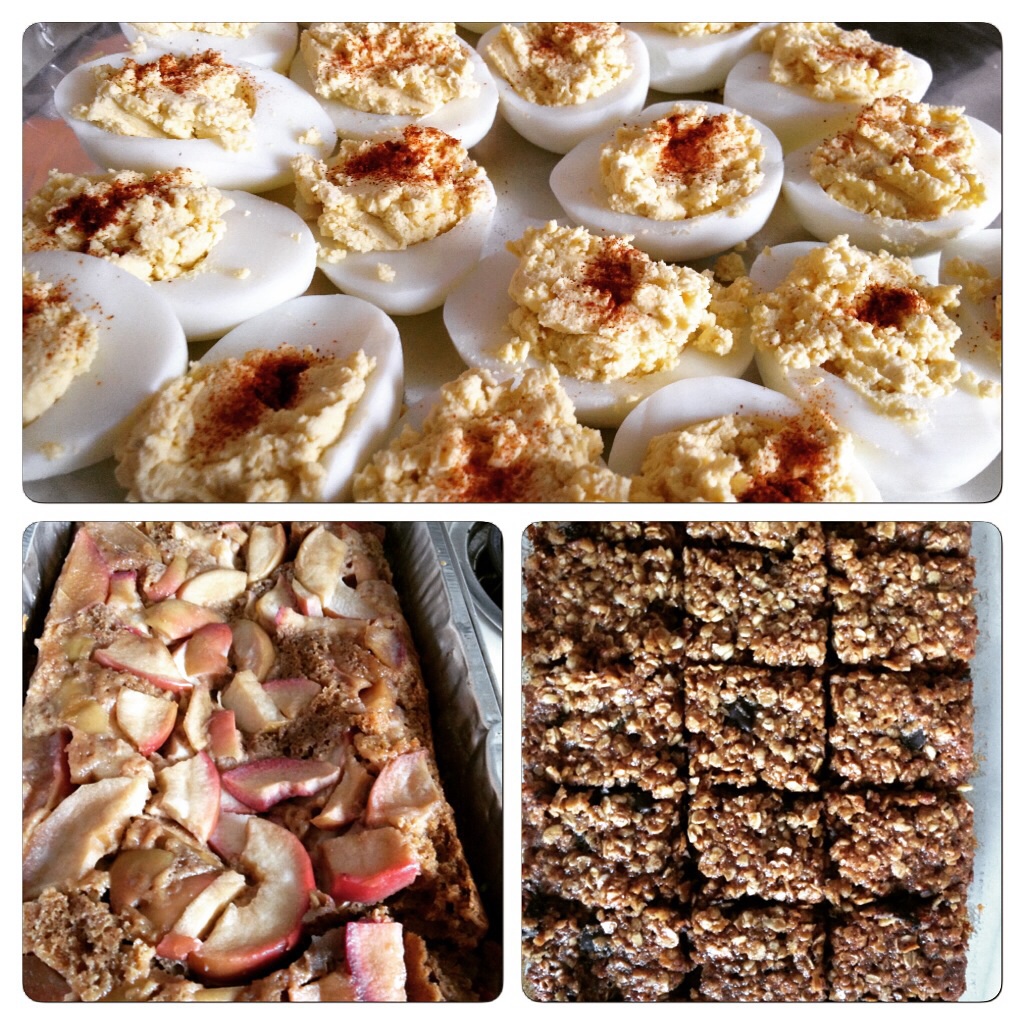 to improve my daily existence, it also is helping me spiral around to previous paths that added benefit to my world.
I love food, baking, cooking and I tend to use recipes as a base for a concept and go from there.
As I am trying to set aside more time for the things I love that are not work related, I really enjoyed taking time yesterday after seeing clients to do some baking.
The ginger apple upside down cake recipe I followed pretty closely, ( Here is the link: http://smittenkitchen.com/blog/2009/11/gingerbread-apple-upside-down-cake/ or you can find it in the posts here: Facebook.com/bellywood ) skipping the honey, used whole wheat flour and yogurt with water instead of buttermilk.
The eggs- pretty simple but I mixed the yokes with mustard, a bit of apple balsamic vinegar and lime oil instead of mayo.
And the Oatmeal butterscotch chocolate chip squares were a total creative journey.
2 cups of oats
1/4 cup margarine
1/2 cup brown sugar
¼ cup molasses
1tsp vanilla
2 eggs
about ½ cup dark chocolate chips
Mix it all up really well and bake for about 25 minutes at 325.
Hoping the ladies enjoy these as much as I enjoyed making them!
The cleaning in the title refers to some clothing swap items leaving home today too – yay!