Some days I need to settle my molecules with the calming effects of baking. Building heat is off making it hard to focus on work. So dual benefit of warming part of the space plus…cookies!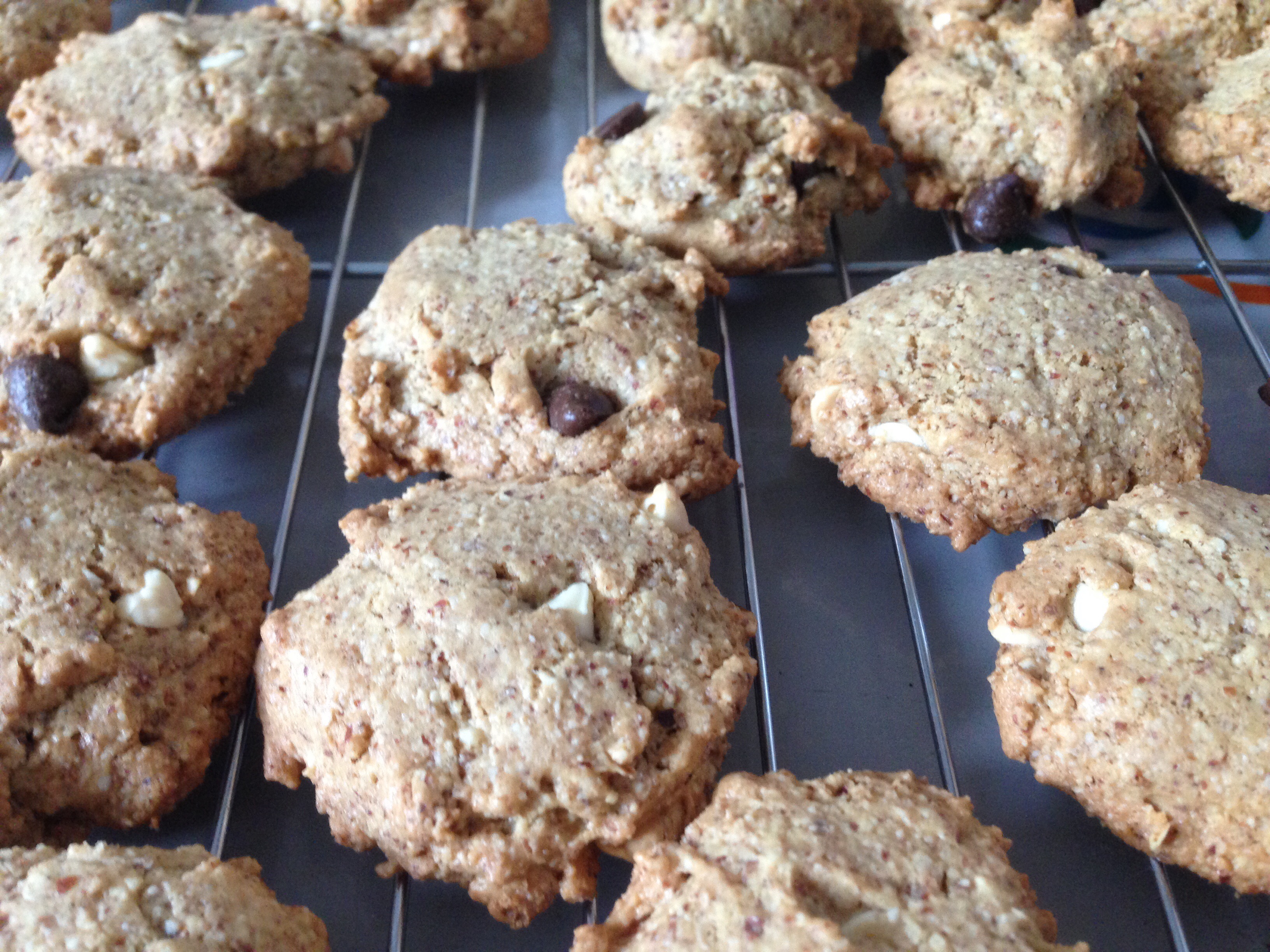 Original recipe :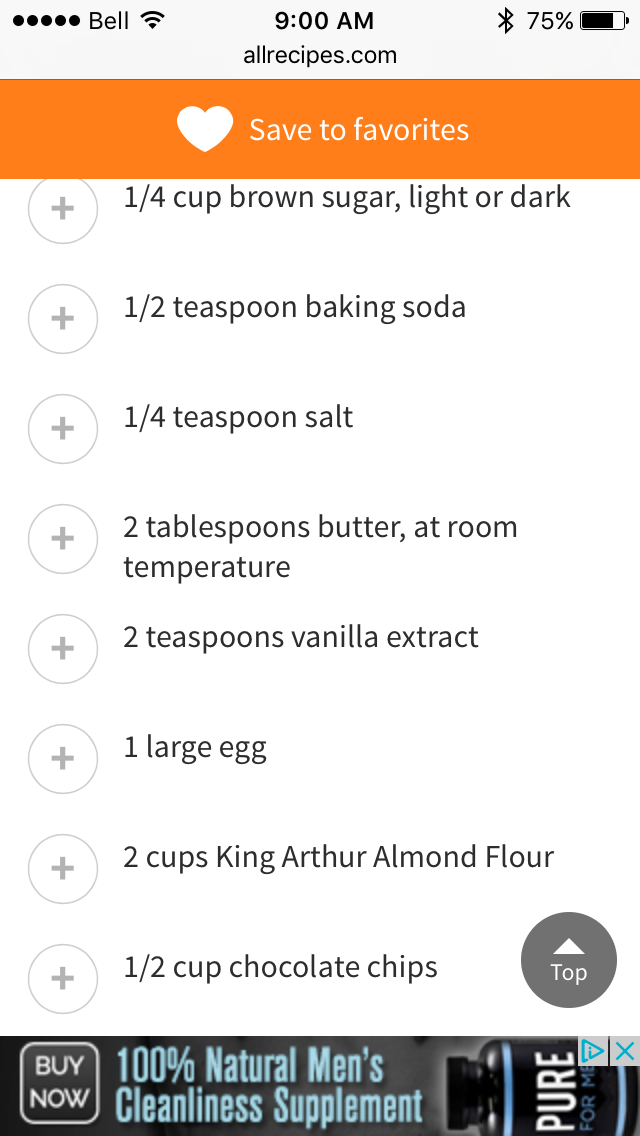 Oven 350 degrees; bake on parchment lined cookie sheet for 10-12 minutes ; makes 30 cookies.
My variation- same baking info:
¼ cup brown sugar
½ teaspoon baking soda
2 tablespoons coconut oil
1 egg
2 teaspoons vanilla
2 cups ground almonds/almond flour
2 tablespoons dark chocolate chips
2 tablespoons white chocolate mini chips
66 calories per cookie.
Enjoy.