Hubby's Birthday fell on a weekend this year so we took one day for us and one day with friends. Here's the card I created for him: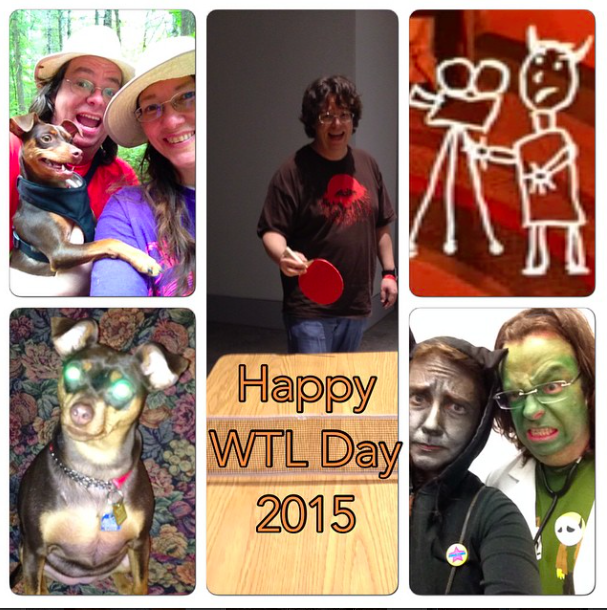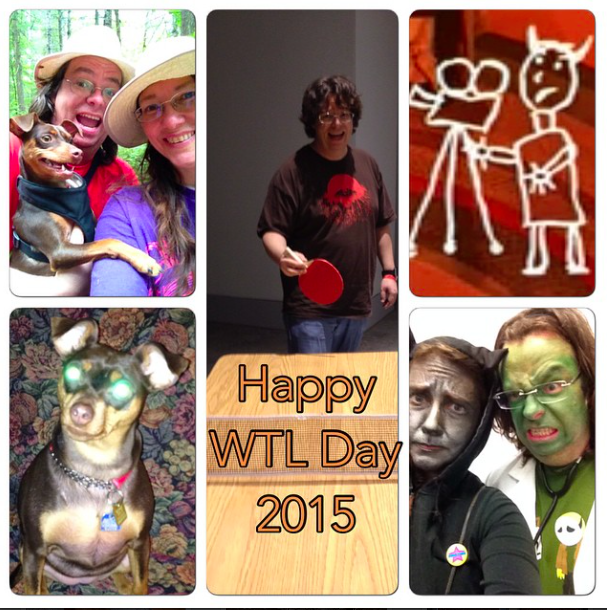 And here's the Black Forest Dump Cake: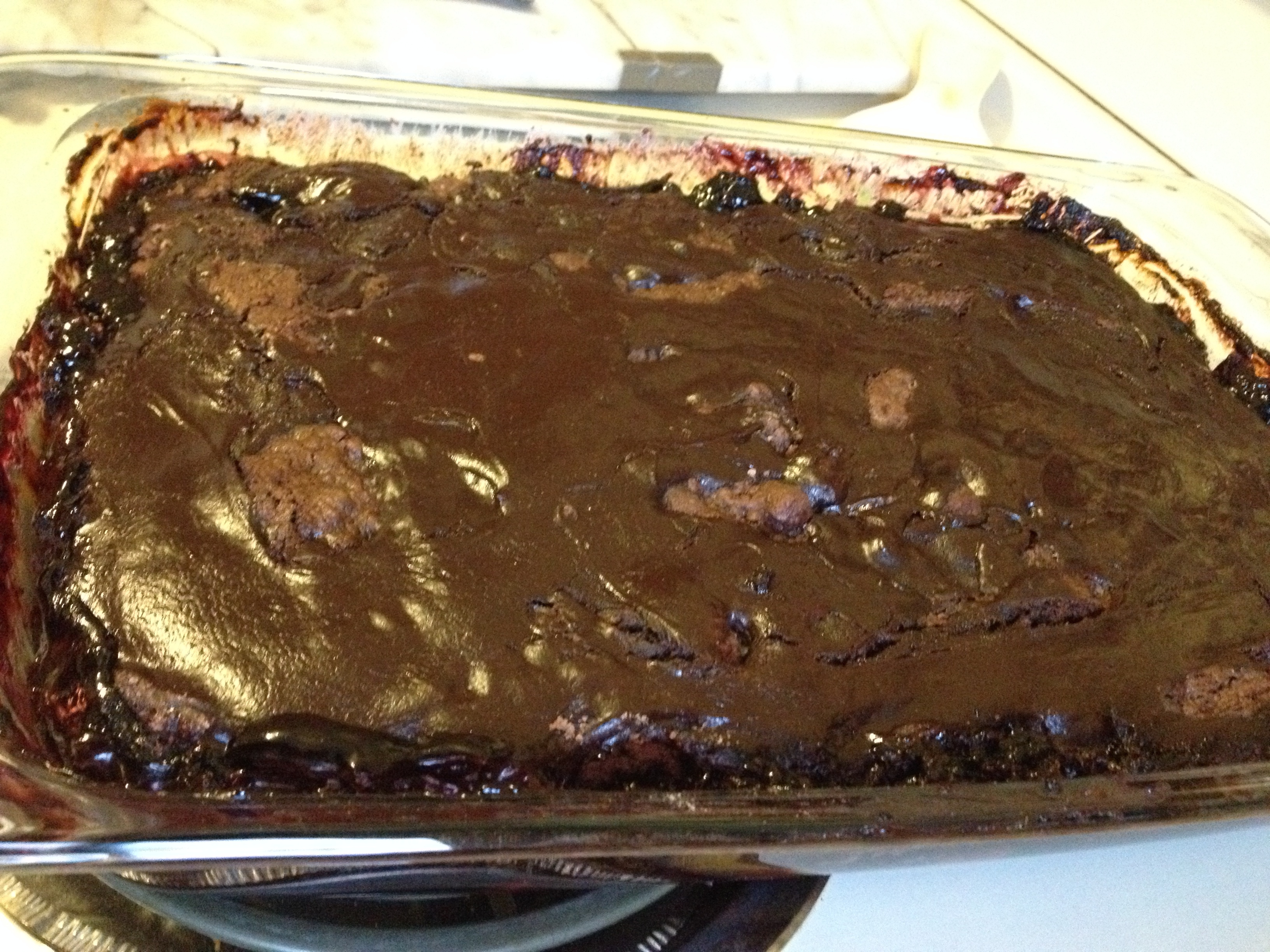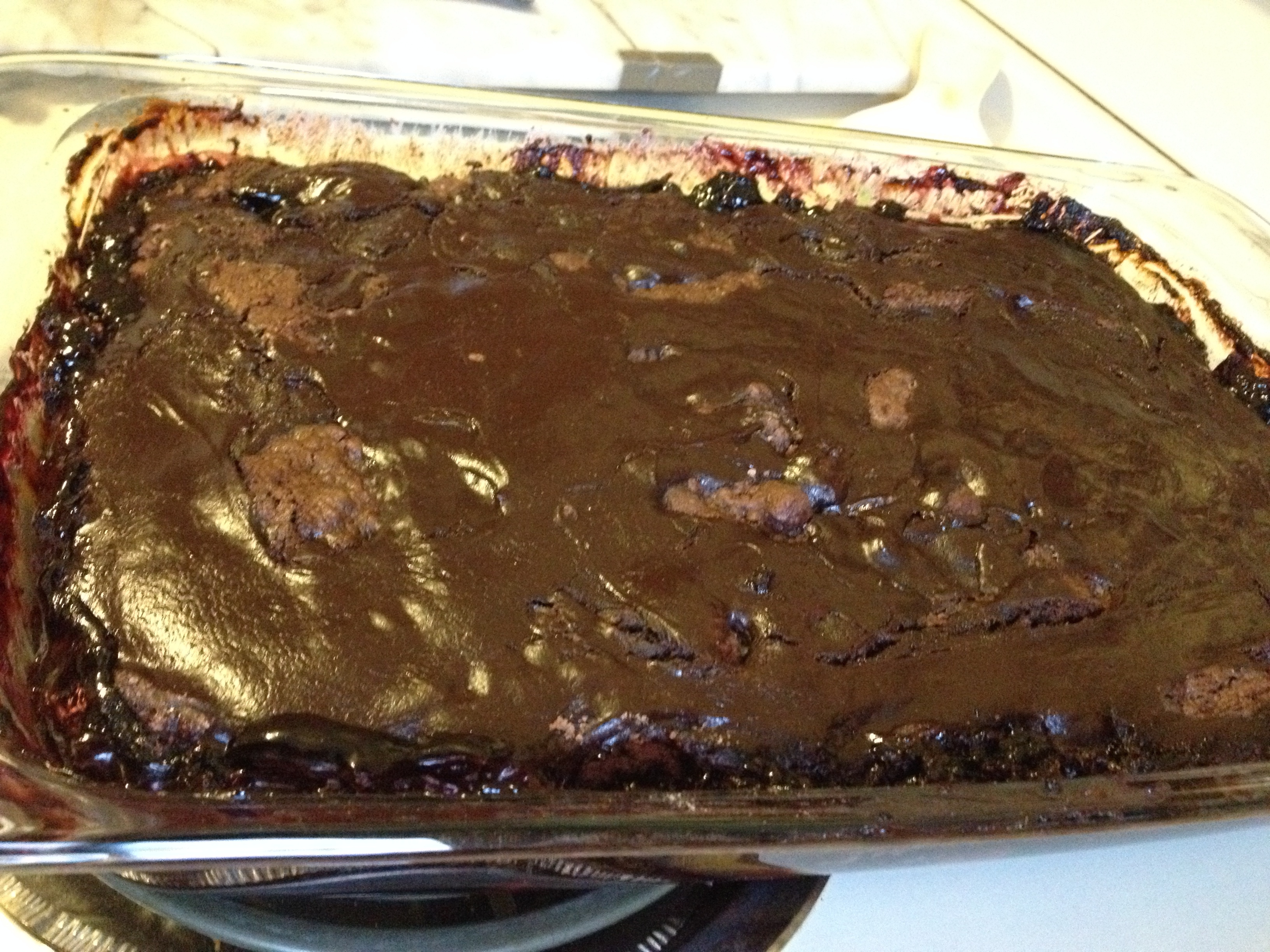 And here's the cake on a plate with the freshly whipped cream:
Really, this post is about the cake.  Dump cake – who knew?!?  
There were a few small variations I chose to do to Rachel's recipe – go directly to her site for the fudge sauce recipe and replace the regular sugar with brown sugar.:
BLACK FOREST DUMP CAKE
yield: 12 SERVINGS 20 if you are frugal
prep time: 10 MINUTES
cook time: 1 HOUR
total time: 1 HOUR, 10 MINUTES
This black forest dump cake recipe is full of cherries and chocolate — just like it should be. But it is unbelievably easy to make.
INGREDIENTS:
two 21 ounce cans of cherry pie filling < I instead used 1 can plus 1 bag of defrosted frozen cherries – worked great! >
one 16.5 ounce box Devil's Food Cake Mix, unprepared
3/4 cup unsalted butter (1 and 1/2 sticks), melted < I instead sliced it thinly and placed it evenly across the top of the dry cake mix>
one 12.8 ounce jar of prepared hot fudge, warmed slightly according to directions on jar < I followed her recipe and make it from scratch – super easy! >
DIRECTIONS:
Preheat oven to 350 degrees Fahrenheit.
Spread both cans of cherry pie filling evenly into the bottom of a 9×13 cake pan.
Top the cherry pie filling with the Devil's Food Cake Mix (unprepared). Smooth it out slightly to make sure it is even.
Drizzle melted butter on top of cake mix. Pour hot fudge over as evenly as possible.
Bake for 1 hour and serve warm topped with ice cream or whipped cream.