This weekend took me into new places, < never been the the Almonte Arena before>, taught me new things and helped me see things from a different perspective.
I'm not going to get too heavy into this, as I am just at the beginning of some of my "outside my comfort zone" adventures, and I'm not really into revealing all those dark side moments.  There have been a few this weekend, and I can say that the dark is needed to be able  see the light, and it is important not to dismiss it or ignore it. I'm just not gonna write about it today.
Since being grateful and sharing positives is something the internet needs right now, here's some of the highlights from my weekend adventures.
Dancing in a crowded fundraiser performing a stick routine where there really was not enough room to safely do so with 3 other Belly Dancing For Fun dancers: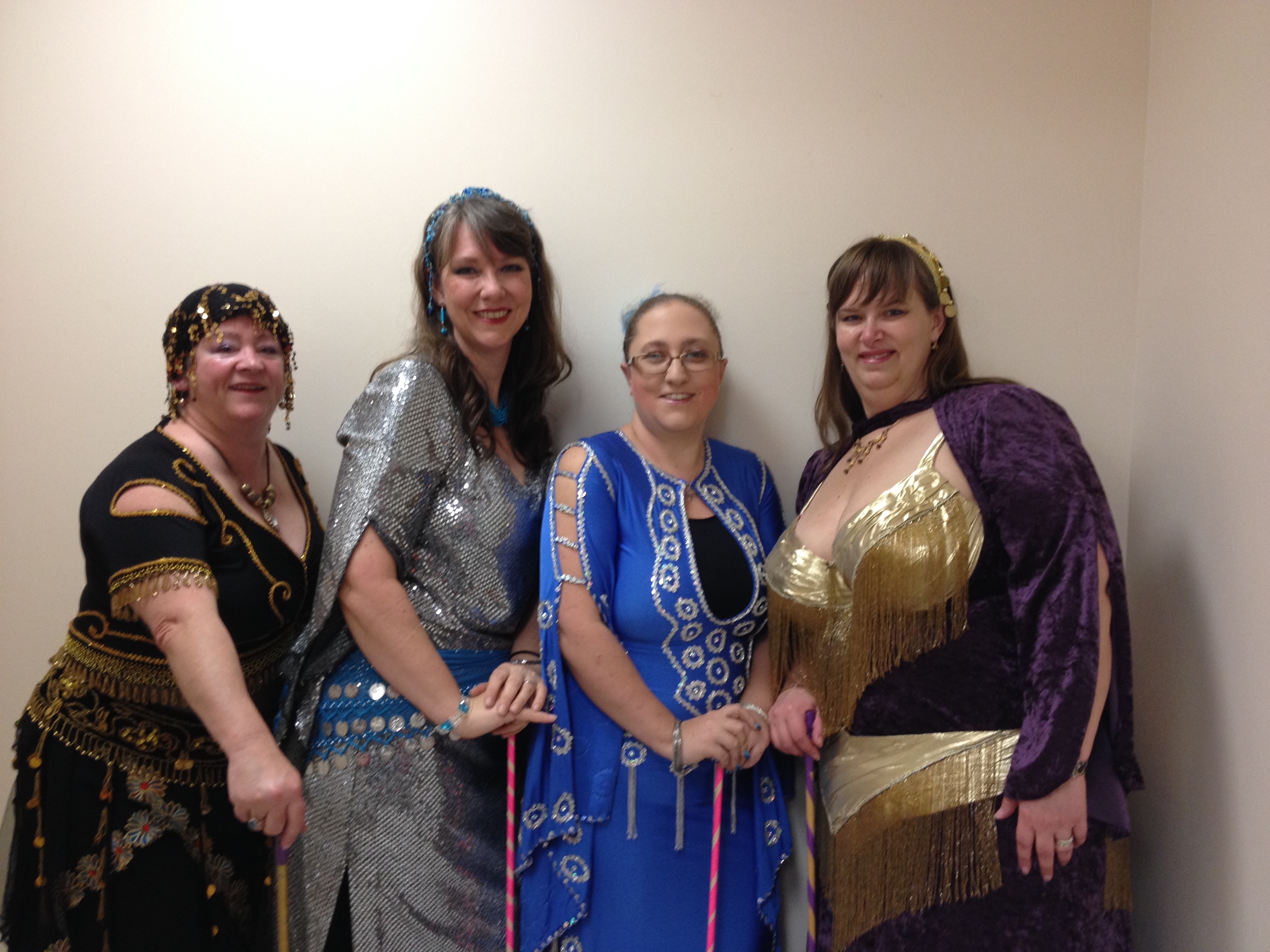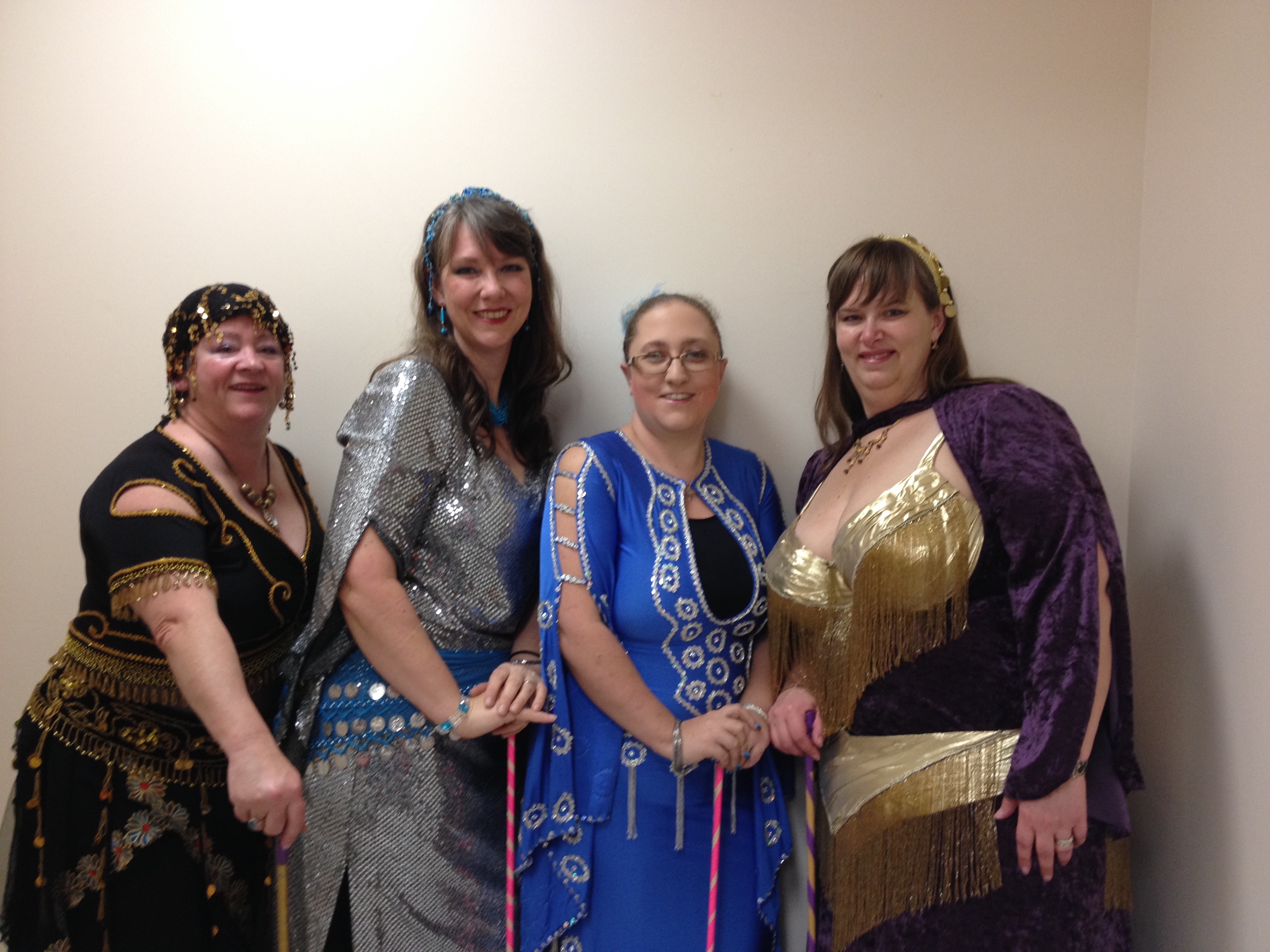 So, doing this kind of event has become pretty much second nature. We show up, text whoever has not arrived yet to indicate where the heck we are – thank goodness Siddiqah has been out there before and knew where the event was happening!
And we scope out the space make a plan, then I change the plan halfway through the routine as it's not quite working as I had hoped. So the comfort zone gets shredded and reassembled as best we can…
We danced, we wrought havoc, we were applauded, and then Ameenah and I changed back into our civvies and headed to Ottawa's deep south.
And then we shot arrows tipped with marshmallows.  Having no real inclination towards athletics,  Archery seems like a reasonable alternative, except when you know you'll be "playing" with people who do sportsing and training and have a lot of muscles and weaponry skills. Thank goodness there was almost as many of us with nerd/ geek/ artsy skillz to offset the venn diagram.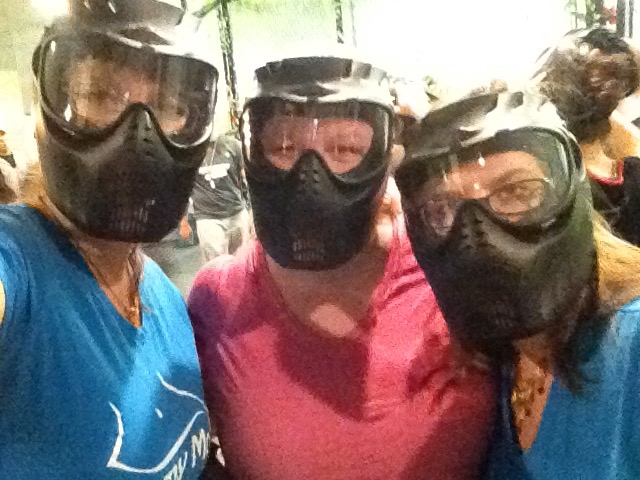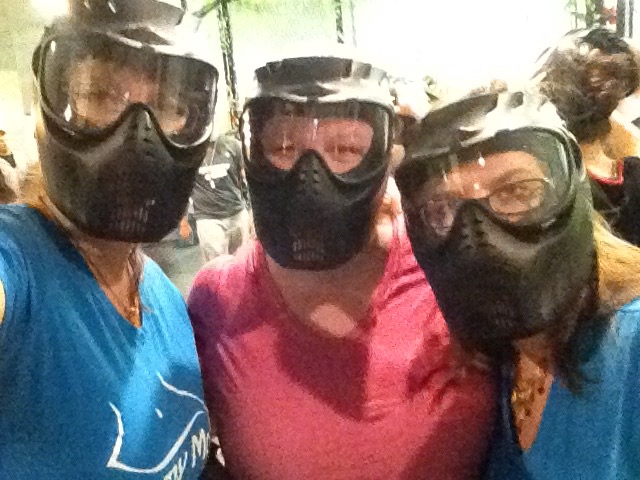 Lesson learned -Bow arm:  rotate elbow outwards to get the upper arm the heck out outta the way when shooting the arrow.  Will revisit Archery games in January to try again!  Might actually make a personal arm brace too…
Saturday, I was in recovery mode from the above adventures, plus another journey I am on at the moment that involves trips to a fitness facility, guidance and accountability. I'm not going to get into this one too deeply as it's really a test journey which may be short lived, or not. We'll see, but suffice it to say, I have more pain from it than from the Dramatic Battle Bruises…
Sunday morning I walked cross downtown to hop on a bus to Montreal, then walked and bussed again within Montreal to attend the
2015 YOGA MUDRAS – HEALING & THERAPEUTIC ASPECTS by Amrita Choudhury
workshop. I had no time to dillydally in Montreal so anyone I know who lives there, know that I had no time to see you anyway.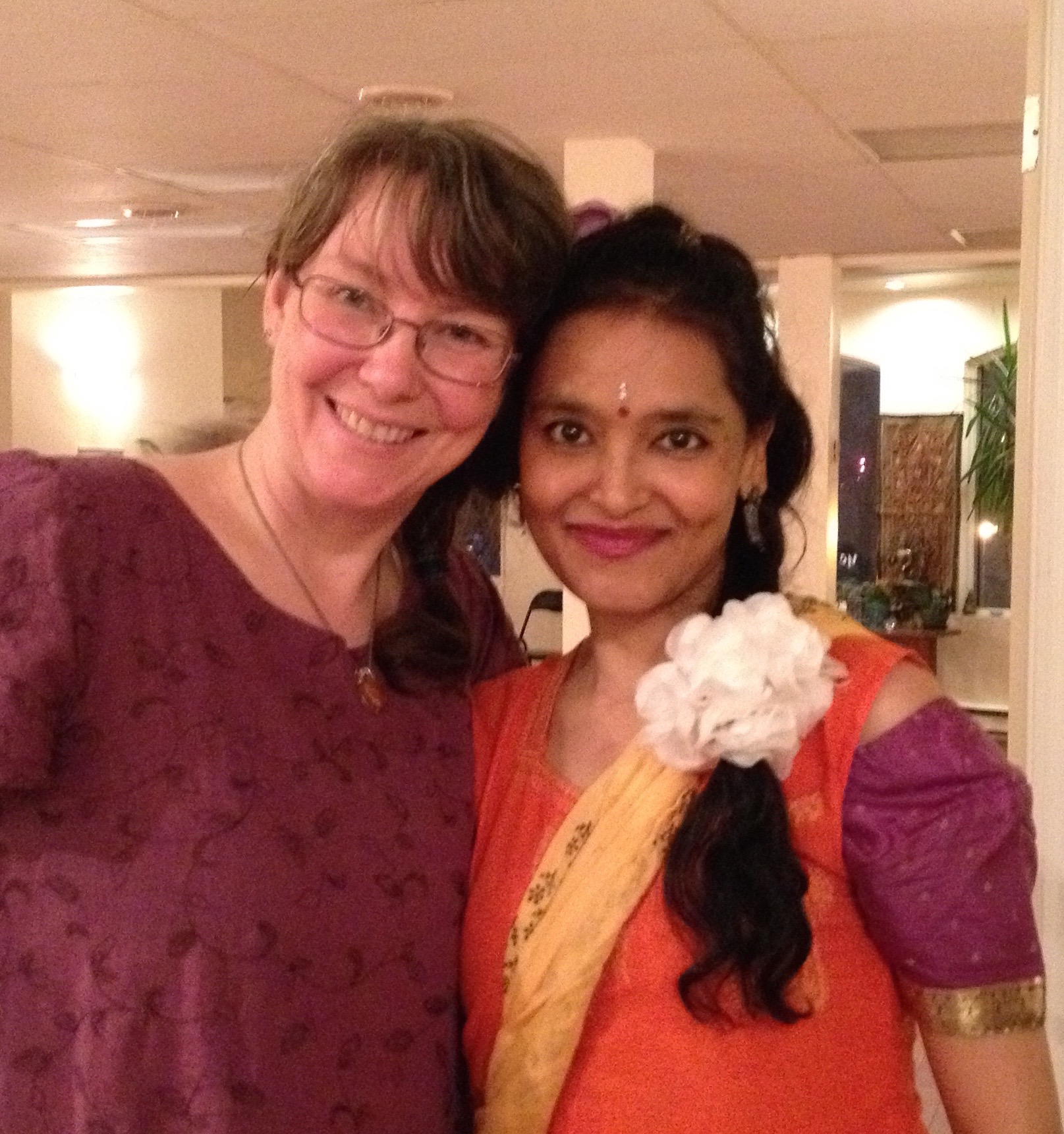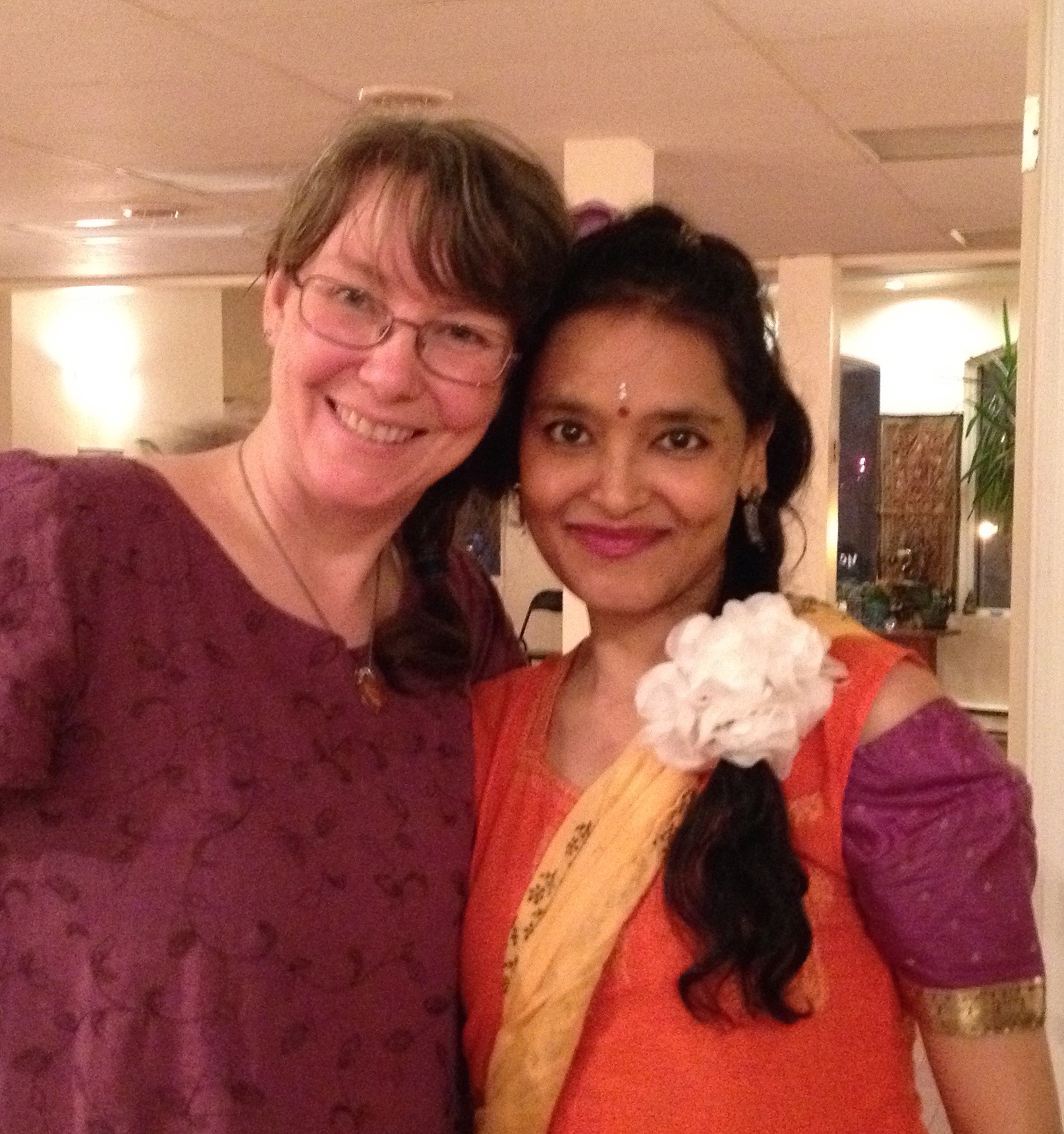 I learned a lot, and while I found sitting on the cushion really uncomfortable – I don't do yoga regularly, and with the pain I have from the other things I've been doing, I was happy to go grab a chair for the latter part of the workshop.  There was a wonderful amount of information and lots to assimilate into my world. After we finished,  it was a bit of a blur as I then had to hurry to get back to the bus to head home.  
PSA – Montreal busses could use some sort of announcement system for the stops. Nearly missed mine with the crowded bodies blocking my view of street signs <read stressful moment>!
Thank goodness for a wonderful husband who made supper and there was gelato and macadamia nut cookies and Moscato to bring me back into my comfort zones after a bit of a crazy weekend of new stuff.
And this morning, after another fitness facility visit < slightly less stress, but still questioning this whole concept>: