To see this as a website, click here . Also find the Teacher Directory, Shopping Opportunites, and Healing, Guides and Energy workers, Pampering sections online!
Good morning,
I had a fabulous time checking out Potterie Lablanche's sale yesterday – what a gorgeous day!  It continues today so if you have time to take a drive to the country – it is worth it! Check the details here!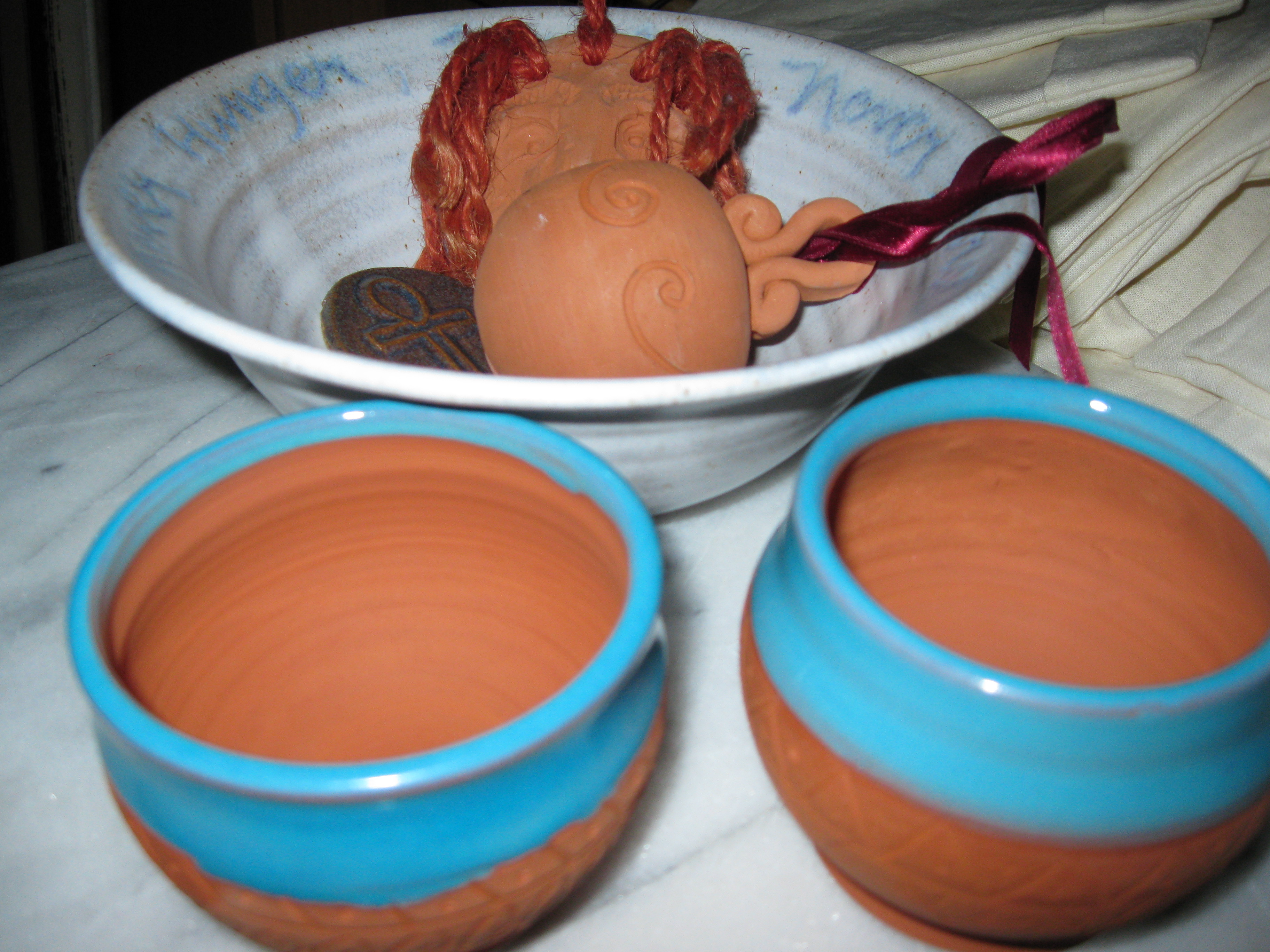 But back to the moment – there are some summer classes starting this week and next, so be sure to check them out!  And workshops – try a one day workshop this summer to taste test a different teacher, dance style, or just to keep your toes in the dance!
Many of you know that I have in the past run summer drop ins,but this summer, the centre that I teach at is under construction and I am awaiting word that they are open for business again.  If that happens soon, I'll have some last minute announcements here and on my website and blog to let you know if we can at least have a couple of fun play nights!
Also remember that many of us are available for private parties and lessons during the summer if you cannot commit to a full class!
Tracey/Halyma
Sunday, June 28
DANCERS' NEWSLETTER – UPDATE EDITION
Check out the Dancers' Newsletter Extra Features:
This week's Dancers' Newsletter Extra Feature is another visit to Lainie Cambria's site for photo's of the OCCP! She's put up more photos!
Click here for a look at some gorgeous pics!
2009 EVENTS
June 28 to July 12-Sundays ~TODAY
Tribal Fusion workshops with Leslie
As Leslie has been accepted into the Master of Arts, Dance program at York in Toronto, this will be the last opportunity for a while to get in some study of Tribal fusion bellydance on a regular basis. Please note that the below listings are fundraising activities to support this course of study 🙂 Workshops are $50 each or $180 to participate in all four. In the fall, Leslie will return to Ottawa periodically to teach monthly workshops.
Sunday, June 28th
Tribal Basics
This three workshop focuses on Suhaila method style drills to improve technique and isolations for Tribal fusion bellydance. During this workshop we will begin with a yoga warmup, and work through isolations with various foot patterns and tempos.
2-5pm
1196 Bank, Makin' Moves studio
$50 for this 3 hour workshop
to register: leslie AT shaktifusion DOT ca
Sunday, July 5th
Slow Motion
This workshop presents techniques and combinations for slow movement in tribal fusion bellydance. Includes yoga warmup, drills, and practice of combinations
2-5pm
1196 Bank, Makin' Moves studio
$50 for this 3 hour workshop
to register: leslie AT shaktifusion DOT ca
Sunday, July 12th
How Not To Get Dizzy: Spinning and Tribal fusion bellydance
By request, this workshop provides grounding yoga practice and tips and tricks to perform fast, calibrated and slow spins and turns.
2-5pm
1196 Bank, Makin' Moves studio
$50 for this 3 hour workshop
to register: leslie AT shaktifusion DOT ca
Sunday, July 26th
Yoga for Bellydance
This workshop is a 3 hour part practice, part lecture about the benefit of specific yoga poses and how they help support alignment in dance. Leslie is a certified Hatha yoga instructor and also draws from her training with Rachel Brice.
2-5pm
1196 Bank, Makin' Moves studio
$50 for this 3 hour workshop
to register: leslie AT shaktifusion DOT ca
JULY 5, 2009 onwards – Montreal
Gypsy/Folklorique/Bollywood Dances of India– For Belly Dancers
Workshop Series 2009 by Amrita Choudhury
5 July – Bollywood Dance – Part 1 (1-5) $90
*More dates/workshops listed online*
After a successful run of the 2008 program of Indian Gypsy, Folklore, Bollywood dance workshops, Amrita is back from India again to offer the 2009 program. Because the participants of the 2008 workshops were mostly from the Belly Dance tradition, Amrita has designed these workshops to benefit dancers/teachers coming from the Oriental dance traditions. Come experience the joy and ecstacy of the vibrant gypsy, folklore and bollywood dance traditions of India; the beautiful and graceful hand gestures, facial/eye expressions, torso & hip movements, rhythmic feet movements and much much more! Please bring veils and joy in your heart! No experience is necessary.
Amrita Choudhury has devoted the past 27 years to the dance and music of India. She began her life journey in dance at the age of four as she studied with her mother who was also a well known dancer in India. She studied the classical/sacred dances as well as the traditional and folkloric/gypsy dances of India for many years in India at a the specialized art school "Santiniketan". Amrita also has a degree in Anthropology and continues to pursue her research of "Anthropology and Dance". Amrita travels all over the world offering workshops and performances. For more information on Amrita, please see www.ananda-amrita.com
JULY 19, AND 27, 2009
Sha' Vega Malibu Presents Sweat and Swim
Don't miss this opportunity to Sweat and Swim on Sunday, July 19th and again on July 26th.
Two different and exciting classes are being offered plus a delicious and healthy luncheon on the lakeside, belly dance videos on the big screen AND swimming in the lake until your heart's content.
Where? The class is being held at 300 Saddler Road at Forêt la Blanche Interpretation Centre, (2nd floor) in Mayo, QC.
The luncheon to follow will be at my residence, just 4 km from Forêt la Blanche Interpretation Centre.
What time? Class is from 10:00 a.m. 12:30 p.m. Lunch and everything else after 12:30 p.m.
How long does it take to get there anyway? Give yourself about 50 minutes to make it here from Orleans and about an hour from downtown.
After lunch options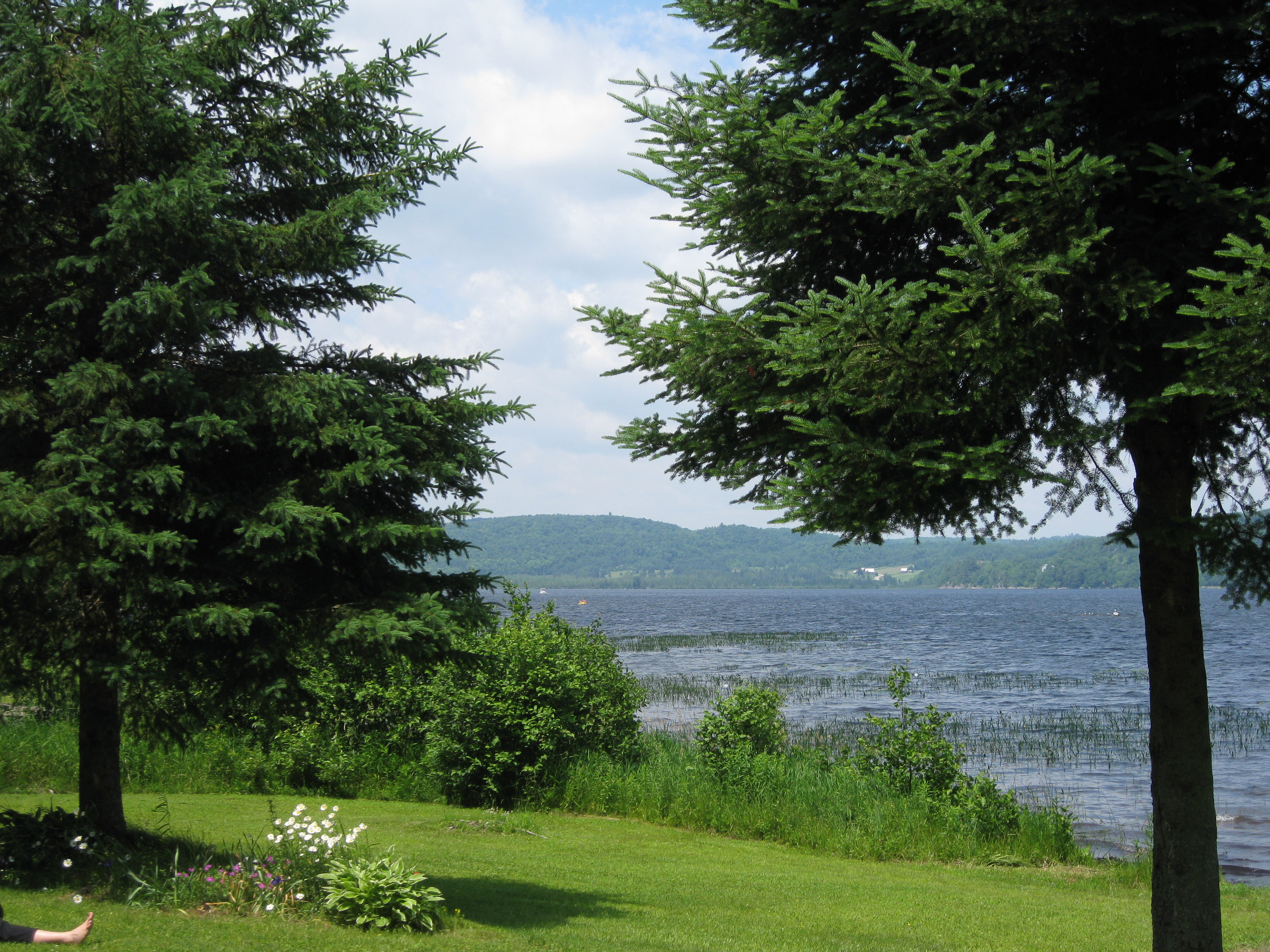 · more swimming
· a pottery studio tour
· gabbing on the deck sipping cool drinks in tall glasses
· watching belly dance performances on the big screen TV
Class content – TWO different classes are being offered.
Class #1 – July 19. Introduction to Zills (finger cymbals). You will learn 4 basic Zill patterns and some belly dance combinations to go with those patterns. This class is suitable for anyone who would like to learn to play Zills or needs drilling and practice on what you already have learned. If you have Zills, please bring them. I have several set of Zills that I can loan for the day if you do not have your own set. Prerequisite for this class is at least one session of belly dance classes.
Class #2 – July 26. Drum solo I. Did you like my drum solo at Halyma's Central Class Party on June 10? Do you want to learn it? I'm offering this class to students who are dancing at Level 3 and beyond. You will learn my Drum Solo I – a drum solo complete with veil entrance and finale! This class will be very challenging. Please bring you veil. Prerequisite for this class is one year or more of belly dance classes.
The cost for this day of fabulosity? Only $40! Or take BOTH classes for just $75!!
Sign up early!! There are just 10 spots opened for each of these special summertime classes.
Guarantee your spot by filling out the registration form then send your form and cheque in as soon as possible.
Registration form is available by writing Sha' Vega at sha_vega@hotmail.com
Alternately, it is available in the files section on doCod http://ca.groups.yahoo.com/group/doCod/
AUGUST 20, 2009
Hadia workshop in Montreal
Details:
Date: August 20th, 2009
Time: 5:30 p.m. – 9:30 p.m.
Place: Montreal
Cost: $80.00 (before August 12th)
Topic: music interpretation and choreographic sequences to Baeed Anak
MORE DETAILS: EMAIL: hadia@hadia.com
NOT QUITE BELLY DANCE EVENTS:
ONGOING= DRUMMING CIRCLE IN MADOC
Hey Everybody,
Every 2nd and 4th Sunday we have been drumming at the Cabin at 6pm
This coming Sunday ,we have been asked to hold our drum gathering at the O'haras Mill Park in Madoc for a celebration they are holding.The volunteers at the park would like to give drumming a try.
So, this Sunday, instead of drumming at 6pm at the Cabin we will be drumming at the O'haras Mill Park at 12:30 pm
The park is located just west on hwy 7 off hwy 62
http://www.ohara-mill.org
If you would like to meet at the cabin around 12pm, we can all ride out together.
We hope to see everybody, its a very beautiful park.
Luv Deborah & Terry Richardson
Note: This years September Drum gathering and cornroast will be held at the same park.
Here is our new website for the event http://www.drumnationfestival.com
JUNE 28, 2009
3rd Annual Summer Sale
Poterie du Lac la Blanche
Sunday, June 28
10 a.m. – 6 p.m.
Our annual summer sale is a great opportunity to start collecting or add to your collection of hand made pottery and ceramic art by Lisa-Marie Serafin. It happens in the most idyllic setting – a small poterie in the countryside on the edge of Lac la Blanche.
Poterie du Lac la Blanche is located at 110 chemin Giroux in Mayo, QC
The potter, Lisa-Marie Serafin specializes in stoneware pottery for everyday living.
She says, "I find that the most useful things in a household can also be beautiful works of art. My hand made pottery, such as a covered jar, a serving bowl, or a coffee mug, are meant for your pleasure and to be admired as well as be functional." 
Lisa-Marie is greatly influenced by her surroundings. She often uses nature's objects, such as leaves, grasses and seed pods to achieve a variety of surface textures. She is also inspired by ancient symbols and rituals, music, colour and even the materials and tools with which she works.
Please visit http://lablanchepoterie.com
We look forward to seeing you at our Summer Sale and would like to remind you that the Poterie is open year round by appointment by calling (819) 281 – 3307.
Cash and cheques gladly accepted.
Thanks for your support!
JUNE 28, 2009
Yoga Meets Dance
Trained by Beth Rigby, I'll be offering a class of Yoga meets Dance on the 28th of June at the yoga center "Relais Yoga". This beautiful studio is located in the Gatineau Park (397, Cité-des-Jeunes Blvd).
We will dance with the elements of nature : stillness of the earth, sensuality of water, wildness of fire, freedom of air and sacredness of spirit.
Lots of beauty and fun!
All my gratitude for posting this event on your fabulous web site!
Namaste,
Marie Grégoire
Relais Yoga
819 777 4937
JULY 6, 2009 FILM SHOWING
In Honor of His Holiness The Dalai Lama's Birthday
Winner of Best Adventure Film, Whistler Film Festival 2004
CALL IT KARMA
With special guests, producer writer, Michael Parker and Producer, Shan Tam
Sales Bazaar and Refreshments
Monday, JULY 6, 6:00 pm
Library and Archives Canada, 395 Wellington Street, Ottawa
Tickets: $10
Organized by Ottawa Friends of Tibet www.oft.ca
To reserve tickets or for more info, please e-mail event@oft.ca 
Or contact Barb at 613 290-6944
Proceeds to support the Kalimpong Seniors Home Project
JULY 7 ONWARDS
LIVEN UP YOUR BOLLYWOOD MOVES WITH ANJALI
Bollywood borrows from Indian Classical Dance
Indian Temple Dance Summer Intensive
6 sessions
July 7 Tuesday- (July 7, 14, 21,28, August 4, 11
( As this is summer you can do a make-up session as long as I know one week before hand)
Time 8-9 pm
Cost $150 for 6 one hour sessions
Syllabus
1)Learn hand signs, neck and eye movements
2)how to tie a sari,
3)make-up and
4) DANCE steps to use in your belly dance work,
a) rhythmic beating of the feet,
b) how to speak the drum syllables that accompany the dance
c) How to beat the rhythms
COMPLETE a short temple dance
Option of participating in a small informal; recital in September.. If you want
**Please
1)bring an eyebrow pencil, and if you have one, a sari ( I have extra)
2)**bring a short example of a piece of your music that is rhythmic and I will give you some
"Fusion step options"
Indian Temple Dance 
174 Dufferin Rd
Unit 11
Dufferin runs into Crichton Crichton is an extension of the Vanier Parkway
Cost:
payable by cash only sorry I do not have Visa or interac
Please pass this on to your friends
Please confirm by email gaston@cyberus.ca
Hope you can come
Best wishes
Anjali
613 745-1368
www.culturalhorizons.ca
SUMMER 2009 CLASSES
VENUS in Montreal
Intermediate ~ Intermediare
JUN 25 – AUG 13 8 wks $110
Thursday/Jeudi
19 h 30 à 21h ~ 7:30-9:00pm
** Learn technique, finger cymbals, **
**** veils, choreographies, modern Egyptian ****
*** and folkloric styles! **
Studio Bizz
551 ave du Mt-Royal E.
3e étage ~ 3rd floor
Reg/Inscrip: 514-526-2455
Host of Bellydance Workout TV series!
438-888-9056
www.venusbellydance.com 
venus@venusbellydance.com
Bellydance with Anna & Safiya
Summer Bellydance with Anna & Safiya -ongoing – drop-in's welcome!
Cardio-Bellydance (Wednesdays 8:00 – 9:30 pm)
Cardio-Bellydance all summer long! Designed for many levels of dance, we will teach short combinations of bellydance and aerobics that will be sure to make you sweat…
Intermediate-Advanced Improv (Wednesdays 6:30 – 8:00 pm)
Learn and improve upon your improvisational skills, using props such as veil and zills. Participate in a group-run choreography.
2 Daly Avenue downtown Ottawa (Daly at Nicholas)
Drop-ins $13/class
Beginning of the month special $45/month
Contact Safiya at safiyadancer@gmail.com
Dancing with Jalilah this Summer!
Jalilah's Intermediate Level Classes in Ottawa:
Monday Evenings 7:30- 8:45 July 6 to August 10 
Tuesday Mornings 11:00-12:15 July 7 to August 11 
At: The Studio School of Dance 74 Jamie Avenue, Nepean/Ottawa(near Costco)
The price for 6 week session is $70 if registered before June 26 or $75 thereafter 
To Register for these classes contact Jalilah: jalilah@rogers.com (613)2288215
Jalilah's Classes in Hull: Summer Session Starting July 2
Beginner Baladi/Belly Dance Thursdays 5:30-6:30 $80 for 7 Weeks
Intermediate Baladi/Belly Dance Thursdays 6:30-7:30 $80 for 7 Weeks
Advanced Baladi/Belly Dance Thursdays 7:30-9:00 $90 for 7 weeks
At Denise Enan's Studio Oasis : 200 St. Joseph, Hull
To register contact Oasis (819) 7765033 or (819)-962-2645.
jalilah@rogers.com (613)2288215
www.piranha.de/jalilah
www.gildedserpent.com/aboutuspages/jalilahzamora.htm
Summer Bellydance with Nikita
Beginners and Beyond starting July 6th
Monday Nights @ Plant Rec Centre
6:30-7:30
To register go to Ottawa.ca or in person. Please quote this barcode 420200
Tribal Fusion classes with Leslie:
Tribal Basics
Tuesdays 8-9pm
1196 Bank St at Makin' Moves studio
Drop-in every Tuesday in July: $15
to register: leslie AT shaktifusion DOT ca
*this class emphasizes practice of tribal basics and some combinations.
Mini-Workshop Series
Fridays 7-9pm
1196 Bank St at Makin' Moves studio
$30 for individual workshops.
All workshops limited to 10 participants
to register: leslie AT shaktifusion DOT ca
Friday July 3
Drills for Locks and Isolations
In this workshop you will learn techniques to drill locks and isolations combinations.
Friday July 11
Tribal Fundamentals for Improvisation
This workshop drill ATS and Tribal fusion essentials for dancing improv in a group.
Friday July 26
Shakti fusion Signature Combinations
In this workshop you will learn some of Leslie's original combinations in tribal fusion bellydance, which she often integrates into Shakti fusion troupe and student choreographies as well as her own solos.