To see this on the main website, click here.
Also find the Teacher Directory, Shopping Opportunites, and Healing, Guides and Energy workers, Pampering sections online!
Hey everyone!
I hope you all had an amazing August – just like I did!  Camping, canoeing, reading, relaxing – it was a wonderful break! Tom put up a great video clip that is a cute synopsis of our camping trip and I've updated my flickr page with our final holiday weekend's adventures as we attended FAn-Expo in Toronto and I got to see some great Sci-Fi Actors and characters!
Also, congrats to Laura, who posted her comment on Halyma's Blog and won an Eco-TAV Blossom Bag for her efforts! I will be working this week to get more Eco-TAV products and designs ready for the Health and Wellness Ottawa Show coming up next Saturday!
I was so pleased to hear that the first order of Eco-TAV Napkins and Sandwich Pouches ordered by Wakefield's own, Life Without Plastic, SOLD OUT in the first two weeks! They have been restocked [ a great bit of work to come home to!] – so be sure to check out their site! They have a new line of insulated lunch bags that they have just launched as well – I helped consult on these, and they are totally plastic free!!
Enough about me – on to the news you've been waiting for!
Tracey/Halyma
Latest Dancers' Newsletter
Sunday, September 6
DANCERS' NEWSLETTER – FULL EDITION
Check out the Dancers' Newsletter Extra Features:
This week's Dancers' Newsletter Extra Feature is a visit to my new Facebook Fan Page. Another way to get quick updates on what I am doing using the Facebook interactive options as efficiently as possible!
2009 EVENTS
SEPTEMBER 12, 2009
Halyma @ Health and Wellness Ottawa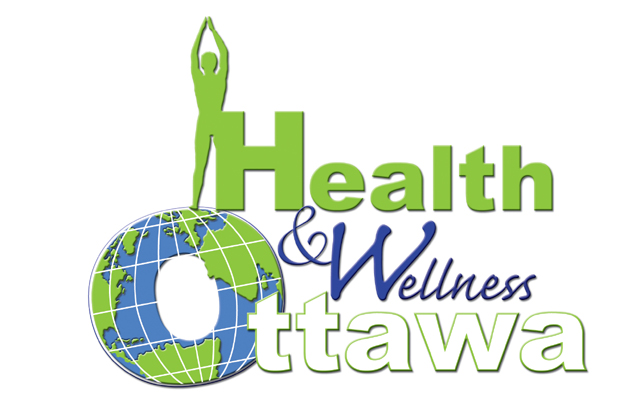 Location: St. Paul's University, 223 Main Street Time: 9:00AM Saturday, September 12th
Admission: $5
TAV Creations/Eco-TAV and Halyma's Belly Dance will be at the Health and Wellness Ottawa!
Come check out over 100 Local Health and Wellness Practitioners under the big tents at "Ottawa's newest, brightest, holistic, health and wellness show!"
9 a.m. Halyma will be demoing/dancing or something equally sparkly and fun! If you are an early bird – come by and say hi!
Eco-TAV/TAV-Creations/ Halyma's Belly Dance will be there to showcase stuff that is good for your body mind and soul!Show runs until 5 p.m. so if you cannot make it for my demo, do come by as there will be other demos all during the day!
September 13, 2009 onwards – Montreal
Gypsy/Folklorique/Bollywood Dances of India– For Belly Dancers
Workshop Series 2009 by Amrita Choudhury
13 September – Gypsy/folklore Dances of Gujarat (Dandiya – Stick Dances) (1-5) $90
18 October – Gypsy/folklore Dances of Bengal (River Gypsies) (1-5) $90
15 November – Gypsy/folklore/bollywood fusion! Part -1 (1-5) $90
13 December – Gypsy/folklore/bollywood fusion! Part- 2 (1-5) $90
After a successful run of the 2008 program of Indian Gypsy, Folklore, Bollywood dance workshops, Amrita is back from India again to offer the 2009 program. Because the participants of the 2008 workshops were mostly from the Belly Dance tradition, Amrita has designed these workshops to benefit dancers/teachers coming from the Oriental dance traditions. Come experience the joy and ecstacy of the vibrant gypsy, folklore and bollywood dance traditions of India; the beautiful and graceful hand gestures, facial/eye expressions, torso & hip movements, rhythmic feet movements and much much more! Please bring veils and joy in your heart! No experience is necessary.
Amrita Choudhury has devoted the past 27 years to the dance and music of India. She began her life journey in dance at the age of four as she studied with her mother who was also a well known dancer in India. She studied the classical/sacred dances as well as the traditional and folkloric/gypsy dances of India for many years in India at a the specialized art school "Santiniketan". Amrita also has a degree in Anthropology and continues to pursue her research of "Anthropology and Dance". Amrita travels all over the world offering workshops and performances. For more information on Amrita, please see www.ananda-amrita.com
OCTOBER 16-19 2009 ~Sudbury, Ontario
Gitane Workshop with Lucie De La Fontaine and Rachelle Connor
Atelier du 16-17 et 18 octobre 2009.
Au programme:
vendredi soir un atelier avec les cymbales (drum solo) 2 chorégraphies dans 1 écrit par de Lucie,
samedi danse gitane Turque avec la tambourine écrit par Rachellle
dimanche danse gitane Turque avec la tambourine (la suite)
Note: si vous voulez danser le soir du spectacle, s'il vous plaît me le faire savoir. Le maximum de votre danse sera de 5 minutes.
Vous pouvez communiquer avec moi au numéro sans frais
tél. 888-673-0841
Merci
Lucie
email : bellydance@luciedelafontaine.com for the registration pdf and more details
www.luciedelafontaine.com
English
Gypsy workshop October 16th-17th and 18th 2009
Program :
Friday night worshop with cymbals (drum solo) 2 choreographies in 1, writting by Lucie
Saturday gypsie dance turc dance with tambourine writting by Rachelle
Sunday gypsie dance turc dance with tambourine (continuation)
Note: if you will like to dance at the show, please let me know the time for the dance it will be maximum 5 minutes.
You can contact me at
free toll number
tel. 888-673-0841
thank you
Lucie
email : bellydance@luciedelafontaine.com for the registration pdf and more details
www.luciedelafontaine.com
OCTOBER 24, 2009
DANCERS' BAZAAR
TAV CREATIONS PRESENTS the Dancers' Bazaar
Saturday, October 24, 2009
12:00 PM to 4:00 PM
Where:
260 McArthur (Knights of Columbus Hall), Ottawa.
A Dancer's Bazaar
The largest gathering of Ottawa area dancers with the best selection of new and used costumes, fabrics, music, accessories and more to buy, sell, swap and trade!
Open to all – free admission
Meet teachers, check out class schedules, get costume information, and much more!
Something for everyone – young and old – men and women! Come on out and enjoy the afternoon!
The Dancer's Bazaar now hosts approximately 40 tables of goods and services to appeal to the shopper in us all!
Looking for zills? Sticks? Veils? Skirts? Music? Anything you can think of, and many things you might not have thought would come in handy – tote bags and cover-ups, baladi dresses, and accessories to complete any outfit! Whew! There will be new stock from Egypt, Turkey and of course from our local artisans and designers. And be sure to check out the many deals for used costumes as well.
There are many vendors who are connected to the belly dance community who are offering products and services that might not automatically seem like a bellydance purchase, so come with an open mind! Remember this is a cash and carry event – credit cards are not likely to be accepted by most vendors. And as in the past, many new vendors will be coming out, so there will be a huge selection of products available!
Contact me for any more information at (613) 241-3397 or tracey@tav-creations.com
NOVEMBER 7, 2009
The Enan Egyptian Troupe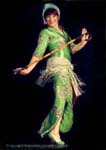 will present a show of Egyptian Folkloric dance, on November 7 at the Bronson Centre, 211 Bronson Ave, Ottawa. Tickets will be available from Studio Oasis, 819-776-5033.
www.StudioOasis.ca
La Troupe Égyptienne Enan presentera un spectacle des danses folklorique d'Égypte le 7 novembre au Bronson Centre, 211 Bronson, Ottawa. Billets au Studio Oasis, 819-776-5033.
NOVEMBER 14, 2009
Nathalie Lebel will be in Ottawa to give a Double Veil Workshop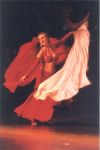 For those of you who have not yet studied with Nathalie, she has been a popular workshop instructor with Ottawa dancers for 10 years. Many of Ottawa's best dancers and performers have studied with her and have performed her choreographies. Her style is graceful, feminine and innovative and she is known for her emphasis on technique and for her lovely choreographies.
Mark your calendars and keep your eyes peeled for details.
For info about the workshop contact julie(DOT)tierney(AT)sympatico(DOT)ca.
NOVEMBER 14, 1009
DANCE THE NIGHT AWAY FUNDRAISER
Party time!
November 14th is just around the corner and we have only 150 tickets available! (and must be purchased before the show) This fundraiser is different from our usual….it is an impromptu party.
ALL ARE WELCOME to bring their costume and a CD of their music and perform. If you would like to be introduced, I will be happy to oblige ( just bring me some notes to read.)
BUT there is more!
Although most performers will be unscheduled, we have brought in some special guests for our audience' pleasure. As most of you already know, Nathalie Lebel who will be presenting a workshop on the 14th  has also said she will be happy to perform for us at our party and her performances are absolutely lovely!!
BUT that's not all ….a dancer is coming in from Kitchener….another with her troupe from Toronto….and yet another from British Columbia!!! And no…I won't tell you who they are yet. It is more fun to keep you guessing for awhile!
Our party will be very central at the Legion Hall on the corner of Kent and MacLaren. There is a big dance floor for spontaneous dancing.
There will be Middle Eastern treats served around 11 pm, and the bar will be open until 1 am.
This will still be a fundraiser….and very serious of course!!!….but I felt it was time for a bit of a shake-up. We haven't 'kicked up' our heels for a long time…and our partners might enjoy it too! ..You are all much appreciated!
TICKETS: Catharine (dragonslivehere.glebe@gmail.com or 613-276-0969) (Party starts at 8 pm and goes 'till we drop! (Tickets are $25 in advance and …if any are left at the door…these will be $30)
NOVEMBER 20-29, 2009~Kingston
Oasis Dance Studio hosts Sahra Saeeda in Kingston, Ontario for two incredible workshops!

JTE-1 and JTE-2 in Kingston, Ontario, Canada — November 2009!
Nov. 20th – 27th 2009: Oasis Dance Studio will be hosting the fabulous Sahra Saeeda of California in two weekend seminars entitled "Journey Through Egypt I and Journey Through Egypt II".
For more information on Sahra Saeeda: Sahra Saeeda
Please note: Each workshop seminar is limited to 20 participants. Please register at your earliest convenience.
General outline:
Journey Through Egypt 1, Nov. 20th – 22nd, 2009
$350 + GST for full weekend, teaching notebook, Map of Folkloric Zones, new "Journey through Egypt" DVD, music CD, and Certificate upon completion of 20 hours.
Includes theory, cultural information, and dance technique for the following dance styles: Nubia, Ghawazee, Saidi, Cairo (Awalem, Orientale, Hassaballah, Shamadan), Suez Canal Zone, Delta, Bedouin & pan-Egypt (History, Moulid, Tanura, Melaya Leff, and Zar)
Journey Through Egypt 2, Nov. 27th – 29th, 2009
$350 + GST for the 20-hour intensive weekend workshop. The focus will be on an advanced dance overview of the movements learned in JTE-1 as well as an introduction to core dance ethnography concepts. Dance level minimum intermediate. Prerequisite: JTE-1.
For more detailed information, please visit JtE
Based on years of research in Egypt, Sahra (Master's Degree in Dance Ethnology from UCLA) has presented portions of this intensive for graduate level anthropology students, dancers and teachers worldwide. Now presented in full intensity for the first time.
Sahra will also be offering two workshops on Oriental Dance technique at Oasis Dance Studio on Tuesday, Nov. 24th and Wednesday, Nov. 25th. Sahra will also be available for privates, semi-privates, and small group lessons from Nov. 24th – Nov. 26th inclusive.
For more information and registration, contact Khalida/Kellye by email, oasisdancestudio@gmail.com or by phone at 613-544-9773.
NOVEMBER 22, 2009
WEST END BAZAAR
Creative Clothing by Roxane is hosting a Belly Dance Bazaar in the west end of Ottawa to raise funds for the Iqaluit Women's Shelter. This is an opportunity for vendors (or dancers/students who wish to sell their gently used costumes and accessories) before the recitals start in December! You are also welcome to sell goods or sell/advertise for services which are not necessarily dance-related. It will be held in Bell's Corners on Richmond Road and there is ample parking.
Our West End Belly Dance Bazaar will be held on Sunday, 22 November, 2009, from noon to 5p.m. There are 15 booths. Here are the prices for the booths:
4 smaller booths, 6X6: $10@ or 2 for $18. NONE LEFT.
9 regular booths, 8X8: $15@ or 2 for $30. ONLY 3 LEFT.
2 large booths: 8X16 (corners) $20 each. NONE LEFT.
All proceeds from the booth rentals are going to Qimaavik, the Women's Shelter. I will reserve spaces on a first pay first served basis… cheque or cash. You can mail to: Roxane Kirkman, 32 Cassidy Road, Ottawa, K2H 6K1.
For more information contact Roxane at: roxkirkatsympaticodotca or phone: 613-726-9067.
NOVEMBER 28, 2009
The 8th Annual "For the Love of Dance" Multi-Cultural Dance Showcase!
Please join us for a spectacular evening of dance representing cultures from around the world!
Saturday November 28th, 2009
University of Ottawa Alumni Theatre
7:30 – 10:00 pm
Tickets will be $10 in advance, $15 at the door.
Last year we were sold out, and raised $1500 for The Leading Note Foundation thanks to overwhelming audience support. Showcased were dance styles such as Bellydance, Venezuelan Folk, Swing, Persian, Irish, Flamenco, Latin Jazz, Celtic Fusion and more.
This year we aim to create just as diverse and spectacular a show…with all proceeds donated to Propeller Dance, a non-profit organization leading dance innovation by providing dance programming to people with and without disability (www.propellerdance.com).
Although we already have our full complement of Bellydance performances (thank you to all who have agreed to perform!), we would love to hear from performers from all types of cultural dance who might be interested in donating their talent.
Please contact Safiya at safiyadancer@gmail.com for more details.
NOT QUITE BELLY DANCE EVENTS:
DARNER MEDIA: COMPUTER RELATED CLASSES
Tuesday evenings
Introduction to Macs
September 22, 29 and October 6th (Tuesdays)
Social Internet Crash Course
October 13 and 20th (Tuesdays)
Introduction to Video Editing with Final Cut Express
October 27 and November 3rd
Using iPhoto
November 10 and 17th
MORE INFO:
classes@darnermedia.ca
http://www.darnermedia.ca
VOLUNTEER DRIVER RECRUITMENT CAMPAIGN
Volunteer drivers are needed to take clients to their medical appointments. If you have a car and some time to spare, please call 613-737-7195 x2303.
Leave a message and a volunteer will call you back within 2 days to direct you to the agency closest to you or one(s) of your choice.
This campaign is sponsored by Ottawa Community Support Coalition (representing 12 agencies across Ottawa, offering transportation services to seniors and adults with physical disabilities), Friends of Hospice Ottawa and Canadian Cancer Society.
Thank you.
–
CAMPAGNE DE RECRUTEMENT DE CHAUFFEURS BÉNÉVOLES
Des bénévoles sont requis pour conduire des personnes âgées à leurs rendez-vous médicaux. Si vous avez une automobile et du temps à offrir, s'il-vous-plaît appeler au 613-737-7195 x2303. Laissez un message et un-e bénévole vous rappellera à l'intérieur de deux jours afin de vous diriger à un organisme de votre choix ou près de chez vous.
Cette campagne est commanditée par la Coalition de services de soutien communautaire d'Ottawa (représentant 12 agences qui offrent un service de transport aux personnes aînées et adultes ayant une incapacité physique, la Société Canadienne du Cancer et Friends of Hospice Ottawa.
Merci.
FALL CLASSES
TRACEY/HALYMA'S CLASSES
BYWARD MARKET AREA
172 Guigues – call 613 244-4470 for registration
Monday,Sept 14 Level 1 6:30pm.-7:30pm. ( 12 weeks) $86.50 code 412497
Monday,Sept 14 Level 2 7:30pm.-8:30pm. ( 12 weeks) $86.50 code 412544
Thursday,Sept. 17 Level 1 6:30pm.-7:30pm.( 12 weeks) $86.50 code 412505
Thursday,Sept. 17 Level 2+ 7:30pm.-8:30pm.( 12 weeks) Creative Intermediate $86.50 code 412559
OLD OTTAWA SOUTH area ( Near the May Fair theatre)
260 Sunnyside – call 613 247-4946 for registration as of September 3
Tuesday,Sept 15(12 weeks)6:30pm.-7:30pm. – level 1 $88.00
Tuesday,Sept 15(12 weeks)7:30pm.-8:30pm. – level 2 $88.00
Register online starting Sept. 2th, at 9 p.m.
Zamira's Fall-Winter 2009 Classes – STILL SPACES AVAILABLE
My classes are moving to a new home in a more central location. These specialty classes focus on the needs of 2 specific groups to bring the joy of Belly Dance to even more women and girls too. A description of my teaching style and thoughts about dance can be found on my website at theveiledeye.com
Women 40+ Belly Dance all levels
8 classes per session
$90.00 (taxes included)
6:45 – 7:45 PM (1 hour)
Sep 1 – Oct 20 2009
Oct 27 – Dec 15 2009
Youth Belly Dance for ages 13-17
8 classes per session
$80.00 (taxes included)
6:15 – 7:15 PM (1 hour)
Sep 3 – Oct 22 2009
Oct 29 – Dec 17 2009
All classes take place at Makin' Moves Dance Studio:
1196 Bank Street at Ossington Avenue
Old Ottawa South
For more information or to register please contact:
Zamira
The Veiled Eye
Email: zamira@theveiledeye.com
Phone: 613-797-4068
Website: www.theveiledeye.com
Jalilah's Fall 2009 Schedule
Authentic Middle Eastern Dance Classes
New! Belly Dance for Fitness!
At the RA Centre, 2451 Riverside Drive, Ottawa
Mondays 10:30-11:30
Starting September 14 to December 7
Free for CanFit members ,$89 for RA members and $114 for non- members
To Register contact RA Centre:(613) 7366224
Intermediate Level: Monday Evenings from 7:30- 8:45
At The Studio School of Dance, 74 Jamie Avenue, Ottawa-Nepean
September14-December 14
Price: $160
To Register contact Jalilah: jalilah@rogers.com (613)2288215

At Denise Enan's Studio Oasis 200 St. Joseph, Hull
September 17-November 5
Beginner Thursday Evenings from 5:30-6:30
Price:$85
Intermediate Thursday Evenings from 6:30-7:30
Price:$85
Advanced Baladi/Belly Dance Thursday Evenings 7:30-9:00 PM
Price:$100
To register contact Oasis (819) 7765033 or (819) 9622645 www.baladi.ca
At Greta Leemings Studio of Dance, 1460 Merivale Road, Ottawa
Intermediate Level Tuesdays Mornings 11-12:15 
September 15 to December 15
Price: $175
Pilates Tuesdays 10-11 September 15 to December 15 $140
To Register contact Jalilah (613)2288215 jalilah@rogers.com
more information about Jalilah: www.piranha.de/jalilah http://www.gildedserpent.com/aboutuspages/jalilahzamora.htm
Fall Classes at Dance with Alana Studios
Teen Belly Dance with Vera
When: starts Monday Sept 15, from 4:15-5:15pm
Where: Dance With Alana Studios, 858 Bank St. @ 5th Ave.
Cost: $90 for 8 weeks
Beginner Belly Dance with Zena
When: starts Saturday Sept 12, from 12:30-1:30pm
Where: Dance With Alana Studios, 858 Bank St. @ 5th Ave.
Cost: $105 for 8 weeks
Intermediate Belly Dance with Oksana
When: starts Tuesday Sept 15, from 8:15-9:15pm
Where: Dance With Alana Studios, 858 Bank St. @ 5th Ave.
Cost: $105 for 8 weeks
Also, coming in the fall…Burlesque, Bollywood, Tap, Salsa, Hip Hop, Swing, Zumba, Dance Fusion and more!
Please contact Alana at 613-233-3456
Fall Bellydance Classes with Anna & Safiya
– Start Wednesday September 16th, 2009
Beginner-Intermediate (Wednesdays 8:00 – 9:30 pm)
Review basic bellydance techniques, and build them into sequences culminating in choreography to an upbeat Arabic pop song.
Intermediate-Advanced (Wednesdays 6:30 – 8:00 pm)
Challenge yourself with high-energy drills and isolations, and learn an innovative choreography inspired by Khaliji, a dance of the Persian Gulf States.
2 Daly Avenue downtown Ottawa (Daly at Nicholas)
Drop-ins $13/class
Beginning of the month special $45/month
Contact Safiya at safiyadancer@gmail.com
Belly Dancing with Sha' Vega Malibu
South Fallingbrook C.C. (aka Maple Ridge Elementary School), 998 Valin Street, Orléans
Monday, September 21 – December 14, 2009
*NEW CLASS* Mother and Daughter belly dance – 5:30 p.m. – 6:30 p.m.
Mother and Daughter – $52.00 – 12 weeks. Course code – 419444
Children's fee – $49.74 – 12 weeks. Course code – 420030
Level 1 & 2 – 6:30 p.m. – 7:45 p.m. Course code – 415840
Level 2 & 3 – 7:45 p.m. – 9:00 p.m. Course code – 415846
Cost: $65.00 for 12 weeks.
No classes on Monday, Oct 12 (Thanksgiving)
REGISTRATION begins AUGUST 13, 2009
Call 613-824-0633 ext. 221 or register online at www.ottawa.ca
McNabb Recreation Centre, 180 Percy St. (at James), Centretown
Tuesday, September 15 – December 1, 2009
Level 1 & 2 – 6:00 p.m. – 7:15 p.m.
Level 2 & 3 – 7:15 p.m. – 8:30 p.m.
Cost: $87.50 for 12 weeks.
REGISTRATION begins AUGUST 13, 2009
Call 613-564-1070 for more information. Register online at www.ottawa.ca
McNabb Recreation Centre, 180 Percy St. (at James), Centretown
Thursday, September 17 – December 3, 2009
Level 1 & 2 – 6:00 p.m. – 7:15 p.m.
Level 2 & 3 – 7:15 p.m. – 8:30 p.m.
Cost: $87.50 for 12 weeks.
REGISTRATION begins AUGUST 13, 2009
Call 613-564-1070 for more information. Register online at www.ottawa.ca
Lisa-Marie Serafin
Ceramic Artist/Middle Eastern Dance Artist
Poterie du Lac la Blanche
http://lablanchepoterie.com/
FALL CLASSES WITH Lois/ Loulou
SEPTEMBER – NOVEMBER
Sandy Hill Community Centre
(613) 564-1062
Level 1 – 417170 (program code)
Wednesdays, Sept. 16 – Nov. 18
6 – 7 pm
Level 2 – 417179 (program code)
Thursdays, Sept. 17 – Nov. 19
5:30 – 6:30 pm
Level 3 – 417186 (program code)
Thursdays, Sept. 17 – Nov. 19
6:30 – 7:45 pm
Level 4 – 417199 (program code)
Thursdays, Sept. 17 – Nov. 19
7:45 – 9:00 pm
http://www.fusesite.com/gratitude
Bellydancing with Zena
Fall Session 2009
Ottawa/Glebe: Dance With Alana, 858 Bank St., 613-233-3456, www.dancewithalana.com
Beginners: Sat. Sept. 19 to Nov. 14 at 12:30 – 1:30 pm
Pre-Intermediate: Thurs. Sept. 17 to Nov. 5 at 7:15 – 8:15 pm
Cost: $105/8 weeks Please contact Alana to register
Kanata: Classical Dance Academy, 100 Castlefrank Rd. (@ Abbeyhill), 613-836-5725
Beginners: Fri. Sept. 18 at 6:30 – 7:30 pm or Tues. Sept. 22 at 10:00 – 11:00 am
Intermediate: Fri. Sept. 18 at 12:30 – 1:30 pm
Cost: $75/7 weeks Please contact John to register
Renfrew: Ma Te Way Activity Centre, 1 Ma Te Way Dr., 613-432-3131 or email: Nadine at
npartridge@town.renfrew.on.ca
Basic Bellydance Workout: Mon. Sept. 14 to Nov. 2 at 7:00 – 8:00 pm
Bellydance Workout Plus Choreography: Mon. Sept. 14 to Nov. 2 at 7:00 – 8:30 pm. This will be for more advanced students who will focus on a Zill choreography by Jalilah.
Cost: Basic Bellydance Workout: $80/8 weeks; Bellydance Workout Plus Choreo: $100/8 weeks.
Bahiya's Classes – Fall Belly Dance 2009
Monday 5:15pm to 6:15pm
Sept 21st to Nov 23rd 10 weeks (Beyond Beginner)
Nutri-Land 3625 Rivergate Way
Contact: Brenda
613-727-9987
brendastocker@rogers.com
Tuesday 6:30 pm-7:30 pm
Sept 22nd to Nov 7th 8 weeks (Beyond Beginner) (1169)
Tuesday 7:30 pm-8:30 pm
Sept 22nd to Nov 7th 8 weeks (Beginner) (1163)
St. Nicholas Adult High School
893 Admiral Ave
Contact: Catholic School Board
613-228-3338
continuing.Ed@ottawacatholicschools.ca
Thursday 6:30pm to 7:30pm
Sept 24th to Nov 19th 9 weeks (Beginner)
Thursday 7:40pm to 8:40pm
Sept 24th to Nov 19th 9 weeks (Beyond Beginner)
Hunt Club Riverside Community Centre
3320 Paul Anka Drive
613-521-1392
Sunday 2:30 to 3:30
Sept 13th to Oct 11th 5 weeks (Beginner)
Blue Bamboo Yoga Studio
6081 Hazeldean Rd, Stittsville
613-435-9447
Louise Houle – Embrun Belly dance Classes
Embrun at La Maison des Arts this fall.
Tuesday evenings from 7:00pm to 8:30pm.
Registration is on the 8 – 9 -10 of September, to register call 613-443-0058
The classes start on the 22nd of September.
VENUS – MONTREAL
* Beginner 1 & 2 * at Studio Bizz
THURSDAYS
Sep 10 – Dec 10
7:00 – 8:30PM
14 wks $170
Or first 7 week option $95
Drop-ins $15
551 avenue du Mont-Royal Est
3e étage 3rd Floor
514-526-2455
* Beginner 1 * at McGill Sports Centre
MONDAYS
Sep 14 – Nov 23
6:00 – 6:45PM
10 wks $62.02*
*Non-members
WEDNESDAYS
Sep 16 – Nov 18
6:00 – 6:45PM
10 wks $$62.02*
*Non-members
475 Pine Ave West
514-398-7000
McGill Staff Only
MONDAYS & FRIDAYS
Sep 14 – Dec 14
12:15 – 1:00PM
13 wks
Tribal fusion classes with Niki
Tuesday 8-9pm
Sept 1 Oct 6 (6 week session)
1196 Bank St at Makin Moves studios
to register: theodorn AT magma DOT ca
….Creativity Abounds…
——-
Phone: 613.241.3397
E-mail: tracey@tav-creations.com
Custom Sewing: http://www.tav-creations.com
Belly Dance shows and Classes: http://www.bellydancingforfun.com
Blog: http://www.halyma.com
Eco Products: http://www.eco-tav.com