Pre-making this batch of healthy waffles to minimize the kitchen time at the family brunch!
I got experiment-y as I usually do- so here are Halyma's Healthy Waffles!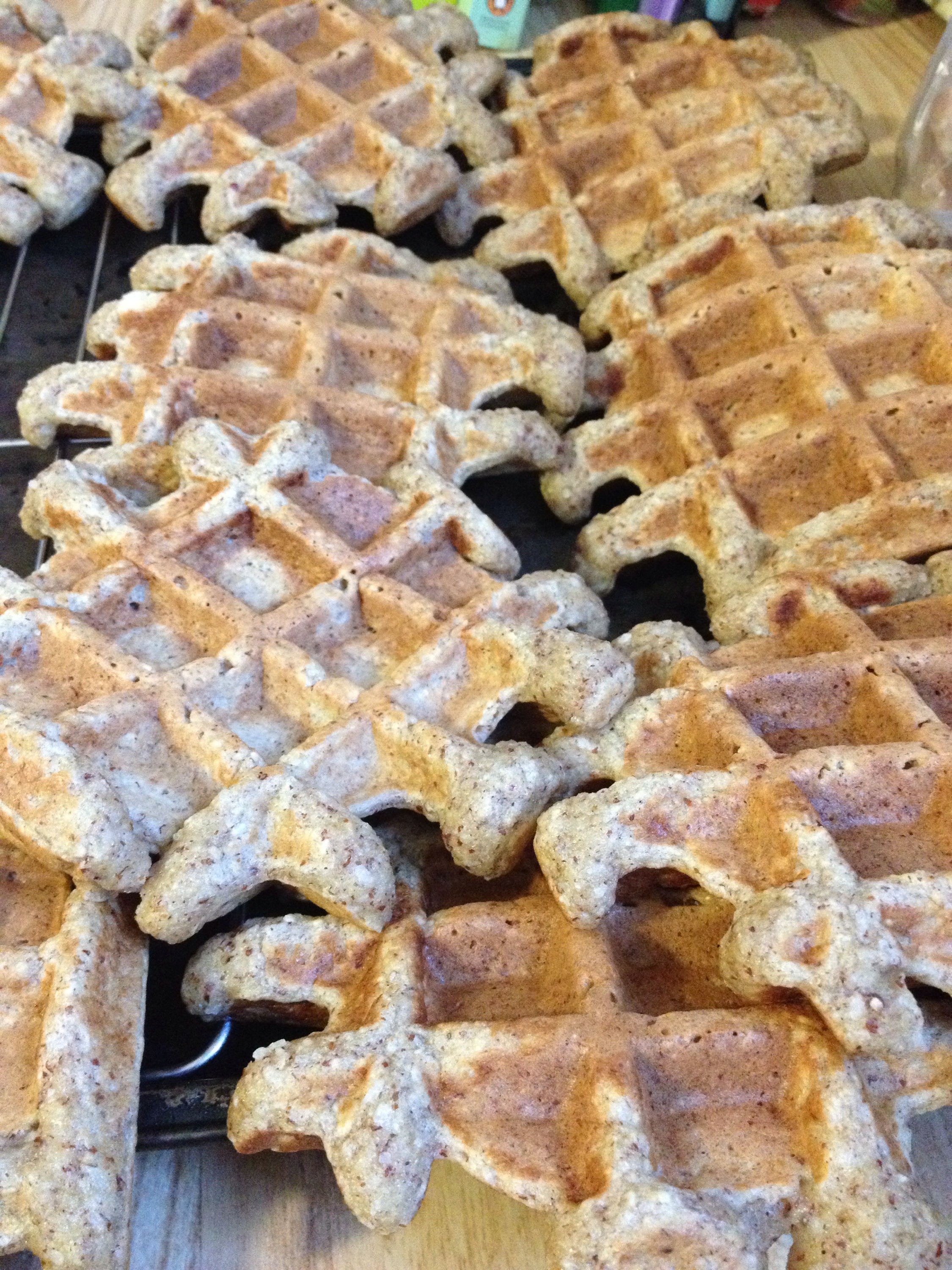 Want the recipe?
Here ya go:
4 cups oat "flour"*
1 ½ cups coconut "flour"*
½ cup red quinoa "flour"*
2 tablespoons baking powder
1 tablespoon baking soda
1 tablespoon each ground cinnamon and ginger
¼ cup honey
4 eggs
½ cup oil or fat of your choice melted
Water- 1 cup-ish**
Mix the dry stuff in a big bowl .
Preheat your waffle iron
Add the wet stuff to the dry, and mix. Add more water if you need to to get the consistency right.
Stiffer batter is ok- just spread it more. Flowy batter is ok too- just watch it doesn't leak.
I use about ¼ cup batter per waffle side- but you can decide!
The * means:
I grind my own "flour" for these- I use a small coffee grinder and grind as needed.
Oat flakes for oat flour
Unsweetened coconut flakes
Uncooked red quinoa
Enjoy! Makes about 24 4 inch waffles