Oh my…
Heading out later today in a snow burst ( March in Ottawa!) to hang with the crafty ladies and I felt inspired!
So I am having fun making curd – there's lots of types of curd- have fun googling your own recipes too!)
I have a bad of "imperfect" mixed berries in the freezer and a load of eggs so I figured I could make a textured fruit curd with some meringues …
Just the facts:
Mixed Berries Curd: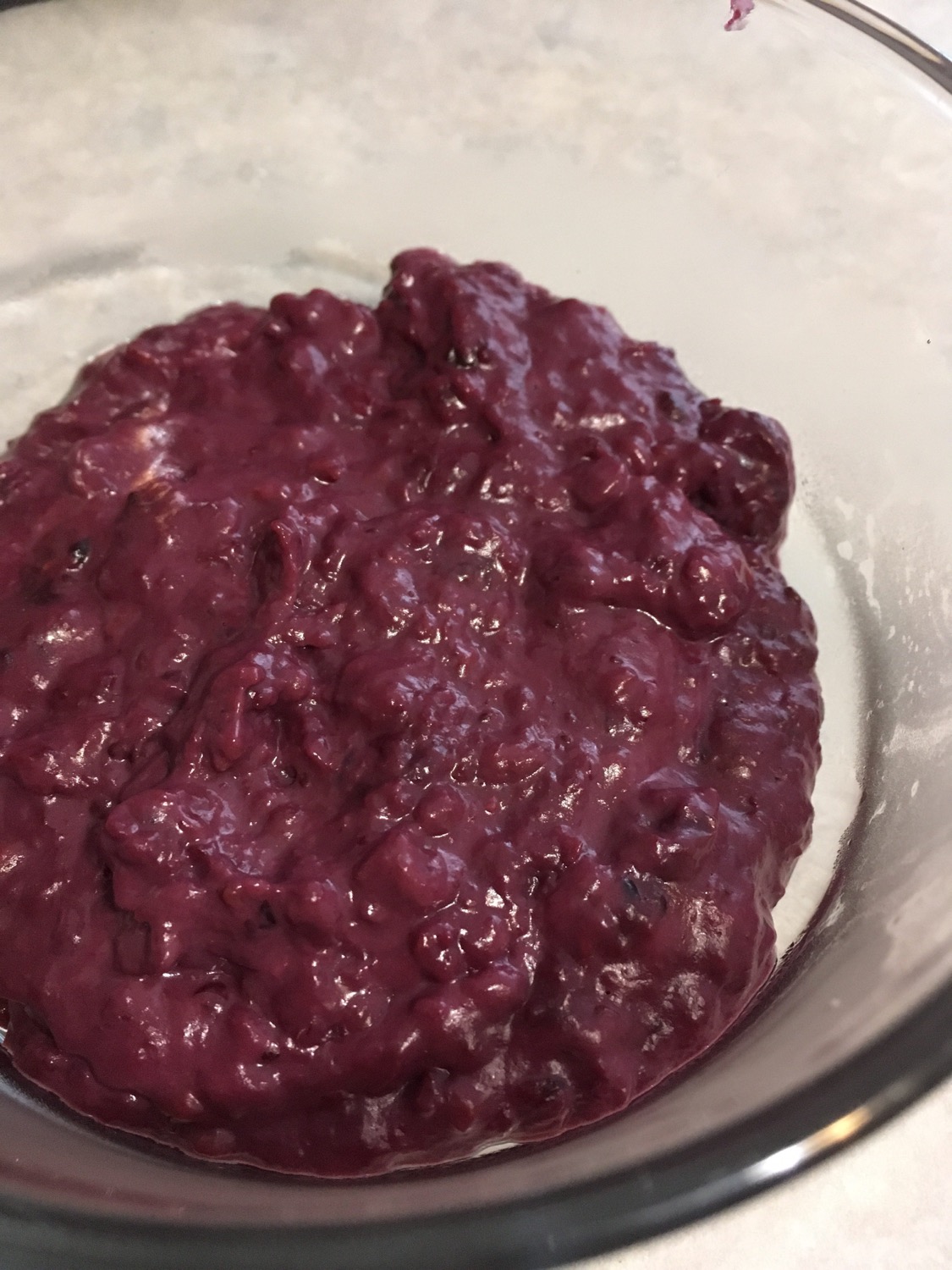 2 cups frozen berries
4 egg yolks
¼ cup brown sugar
1 tablespoon corn starch
¼ cup butter
Heat the berries in a medium saucepan until they are bubbling and melty.
In a heat proof bowl, mix the egg yolks, sugar, constarch until smooth.
Pour some of the berries into the egg mixture, stirring constantly and mixing well, then dump it all back into the larger saucepan, stirring to mix all and ad the butter.
Mix until it all melts and then cook over low heat for 15-20 minutes – you can check with a thermometer to ensure that it reaches 160 degrees so that the eggs are fully morphed into safe food.
Pour into a mason jar or a bowl – you can use wax paper on the surface to keep that dark film from forming, or just go with it.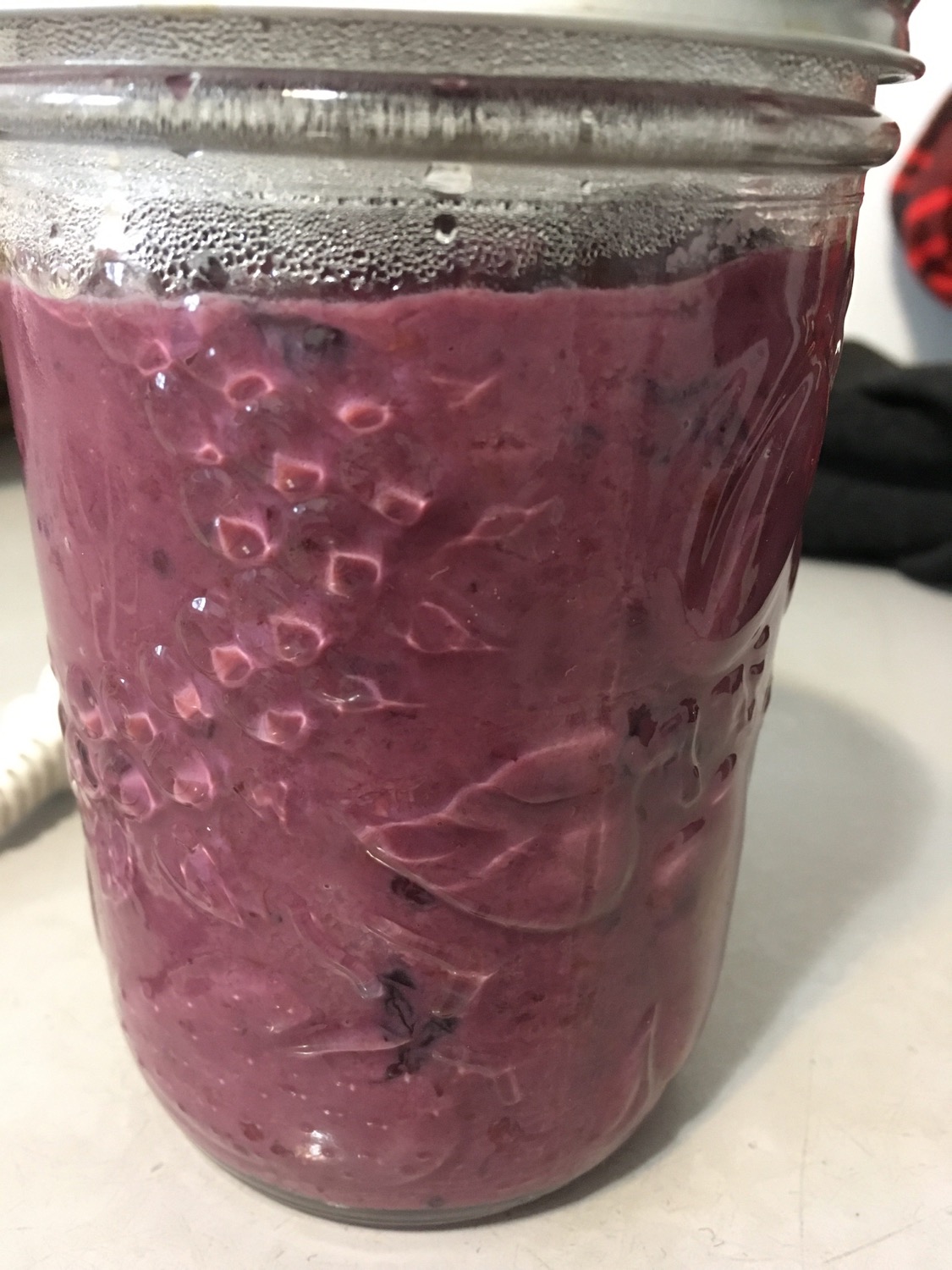 Meringues
4 egg whites
½ cup icing sugar
¼ tsp cream of tartar
½ tsp vanilla
Preheat oven to 275 < the recipe I used said 300, but that felt too hot>. Line a cookie sheet or two with parchment paper.
Place the egg whites in a super clean bowl.
Whip the egg whites to soft peaks, using a hand mixer or plan to get a workout if whisking by hand.
Add the sugar gradually, a spoonful at a time, whipping the entire time until all of the sugar is in. Add the cream of tartar and vanilla, still whipping those egg whites.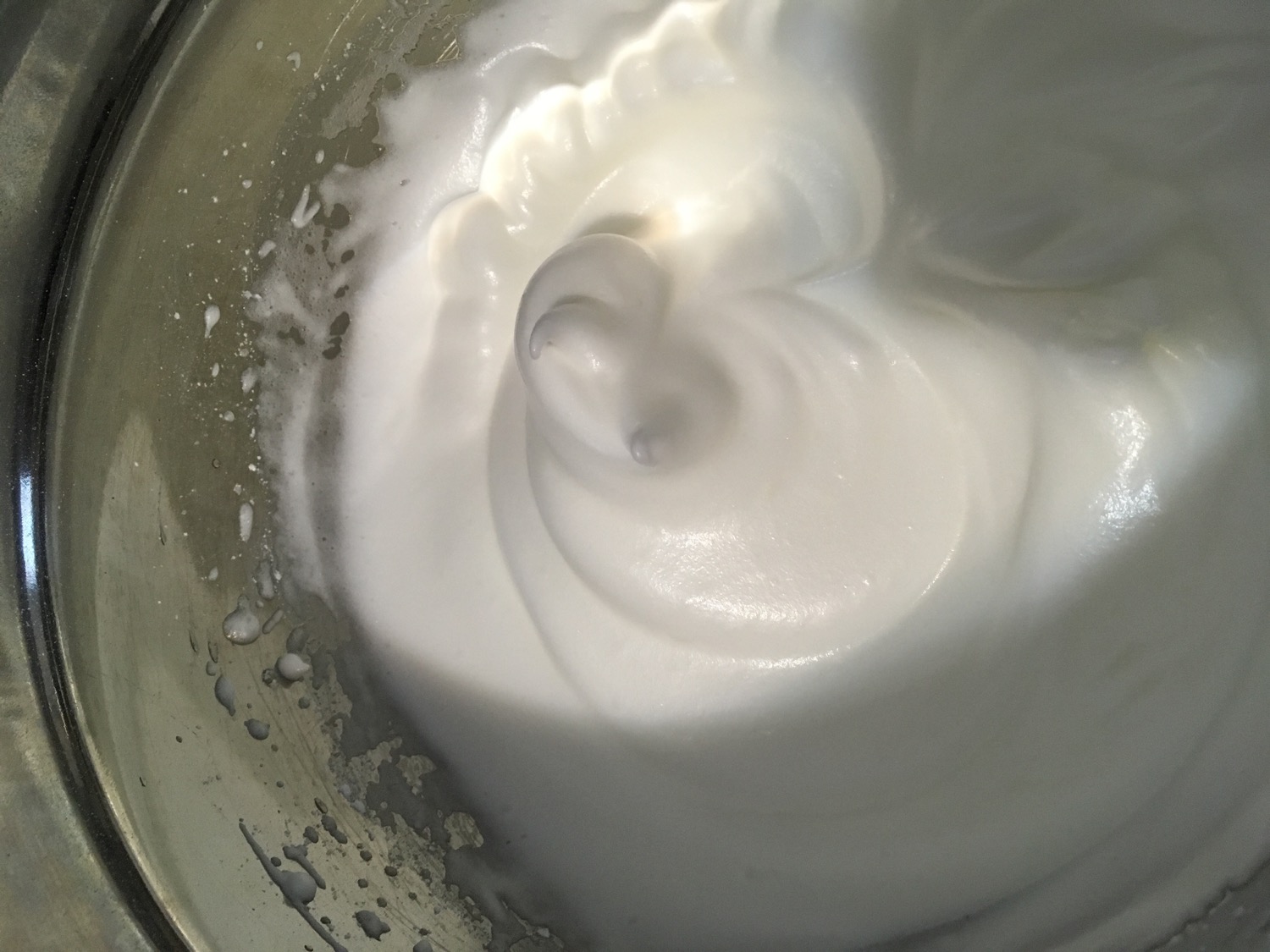 Pipe or dollop out the meringues onto the parchment paper in the sizes you want.
Bake for about 30 minutes if bite-size, 45 minutes to an hour for larger ones.
Turn off the oven after that time, and let cool in the oven for 1-2 hours to help dry them out.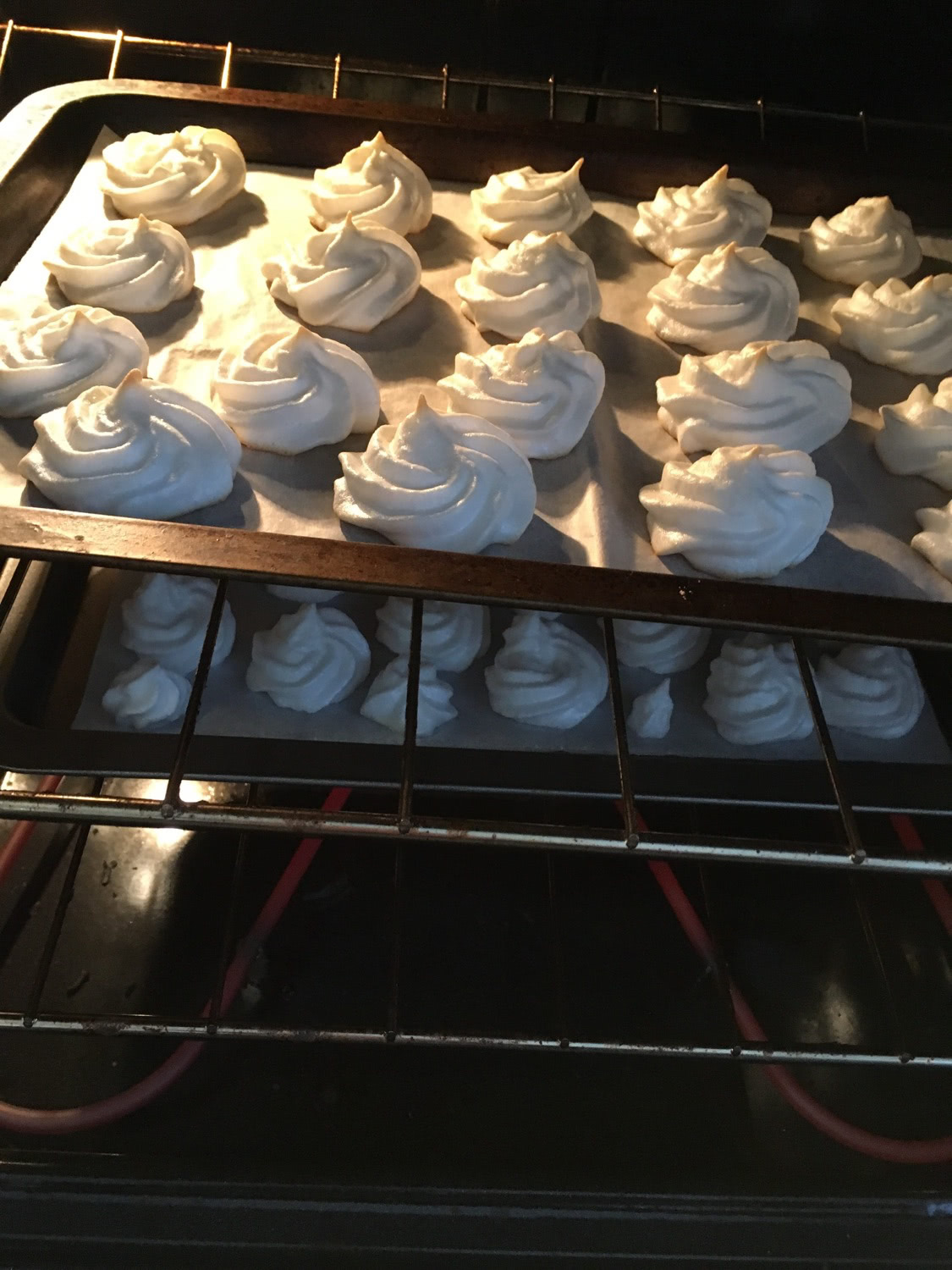 ENJOY!