So, apparently, back in the early fall of 2006, John Scalzi made an awesome pie and posted the recipe here.
Somehow, over the past couple of months, this link came through my social media feed – and I clicked through and thought – yeah, that does sound perfect.
"Dark. Rich. And oh so bittersweet."
So, today. For Christians it is "Good Friday"; for the Jewish community, it is Passover; and in the US today is National Garlic Day and tomorrow is Husband Appreciation Day… before I get lost down that rabbit hole, coming back to Canada and for me, today is the beginning of some cocoon time over this weekend, having even sent my furbaby off to visit her Aunt D.
And I suddenly wanted to make pie.  And then I remembered the Schadenfreude Pie!
With it having been Aunt D.'s < Sprocket's "Aunt"/ 2nd mom, not my Aunt> birthday recently, AND Happy Belated Kristine, <John Scalzi's lovely wife>,  I could make 1 for us, 1 for her  and a mini so that I could make sure it was actually as good as the recipe sounded before sending a fresh pie off with her! The mini was amazing – will share our remaining pie with the hubby to show him appreciation… even here in Canada…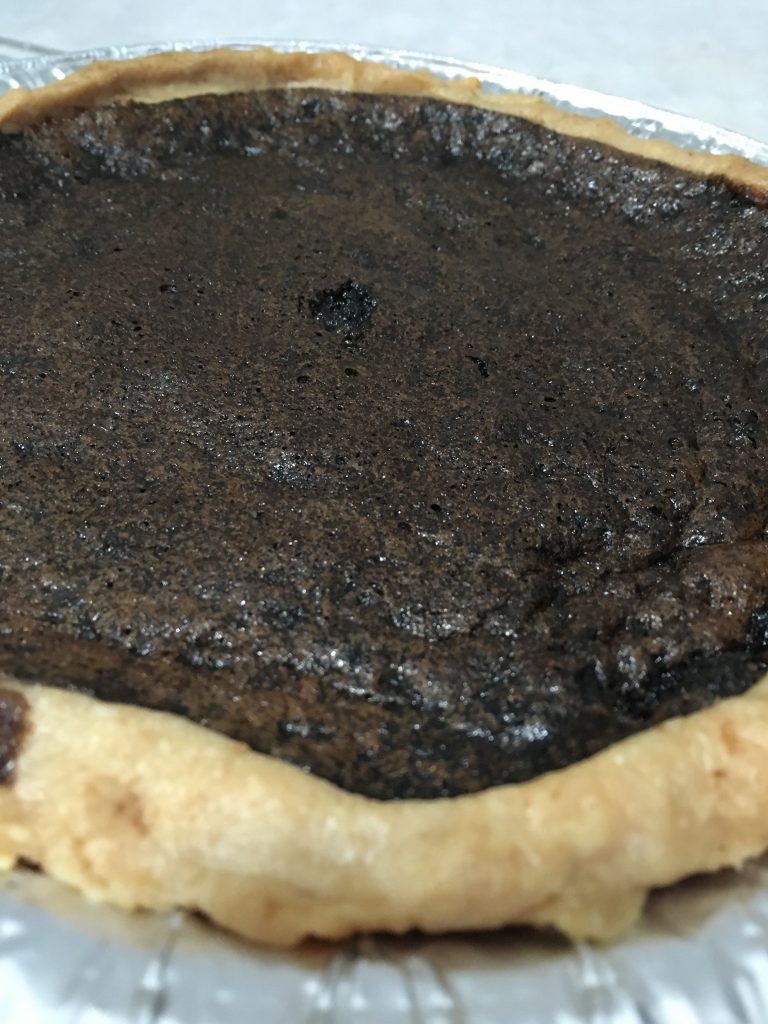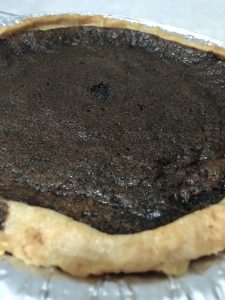 My modifications bring it across the border into Canada < northern US could use these variations too, I'm sure!> as well as being based on what I had in the cupboard.
The original ingredients < be sure to visit the World's First Schadenfreude Pie post for the rest of the mixing and baking directions>: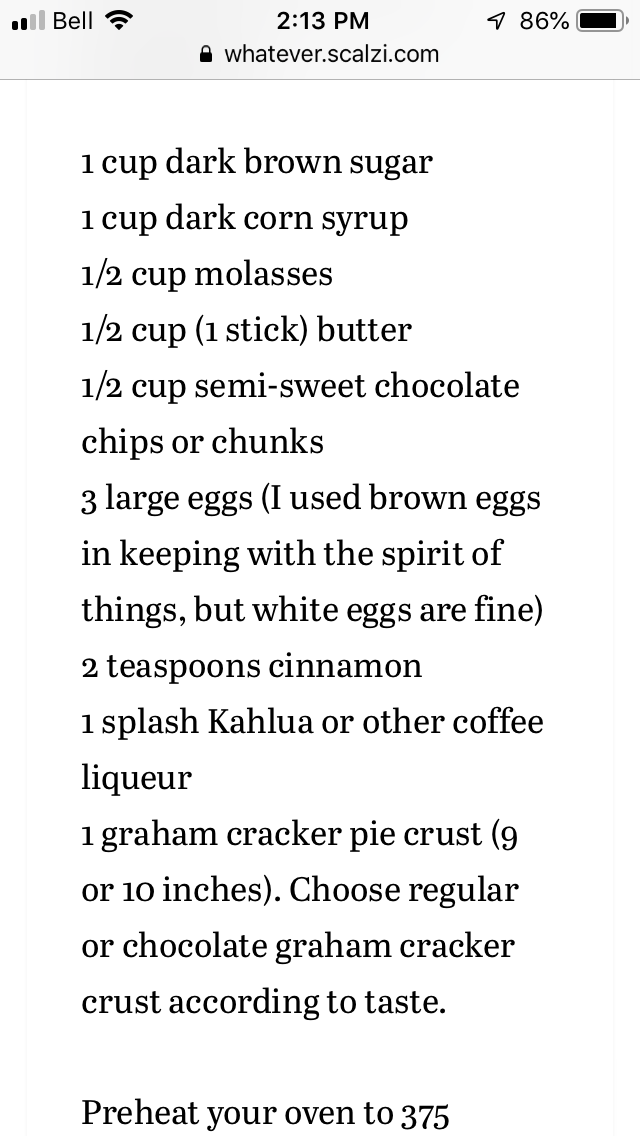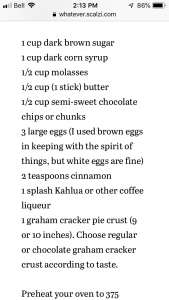 What I changed:
1 cup dark corn syrup – 1 cup dark maple syrup – or any colour maple syrup
½ cup semi sweet chocolate chips.    ¼ cup white chocolate chips and ¼ cup black cocoa
Along with the cinnamon, I added 1 teaspoon of powdered ginger
I skipped the booze as I did not have anything handy – but would try it in the future!
and I rolled out some previously made frozen pie crust – classic style- and split it into 2 smaller pie tins and 1 mini and I prebaked them for about 10 minutes before filling them.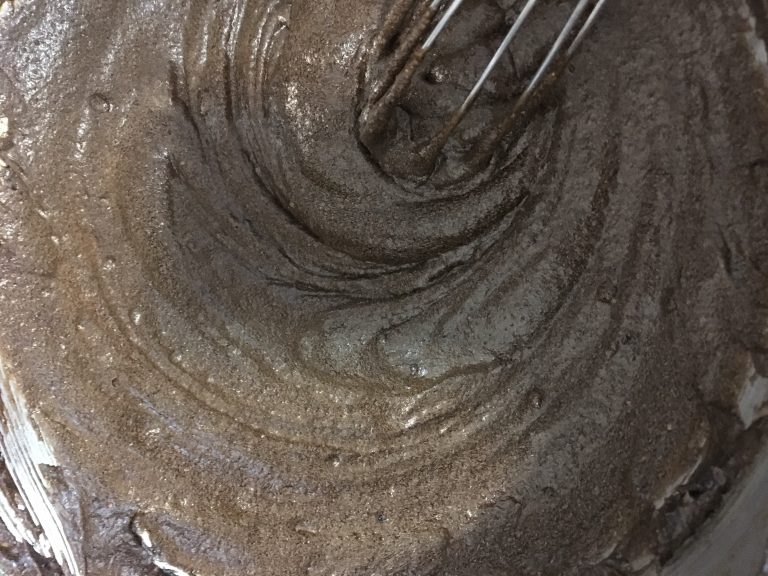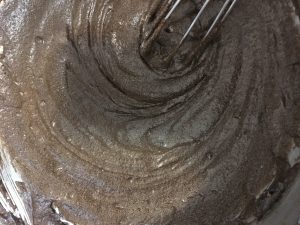 Beyond that, I followed the original recipe and it is perfect.
Thank you, John Scalzi, for bringing more enjoyment to my world – he's a fun writer too folks!
I would probably serve with whipped cream < Aunt D's suggestion> and maybe have a shot of dark rum or the suggested booze with it, or just a nice dark coffee…
Oh, and if you are wondering  what Schadenfreude is:
https://en.wikipedia.org/wiki/Schadenfreude