1998. The year of The Ice Storm in Ottawa. The year I began teaching beginner Bellydance classes. The year I married my best friend.
16 years ago tonight, I was spending the night here in this apartment- we had not moved in yet, but had been living next door, so that was where Tom was staying.
I had my Maid of Honour, Sherrie, keeping me company and we had spent the evening making our 2 bouquets and boutonnieres and corsages for the rest of the crew.
My hair was tied up in rags- yes, strips of fabric to create pretty curls for the next morning.
My 2 piece dress, made by me from pieces of gift fabrics in silk and velvet was ready to go. My cape, made during my years in design school, was also ready, along with a velvet muff.
Sherrie also wore velvet, a dress that doubled as her Delenn costume for The Halloween we attended as characters from Babylon 5.
So here it is , 16 years later, and I am equally looking forward to taking tomorrow to celebrate being with my best friend.
Gnite!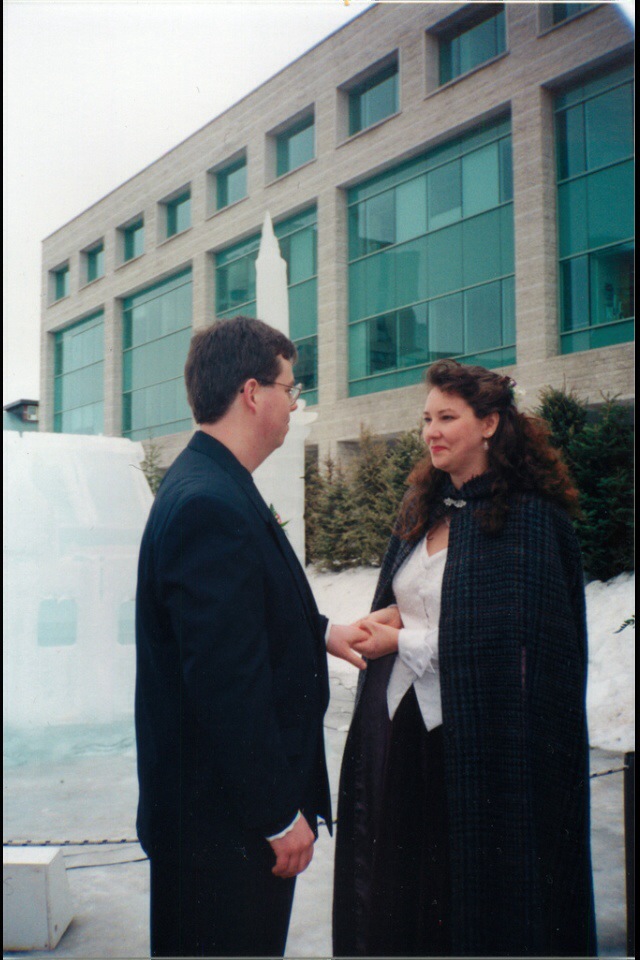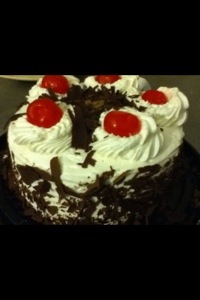 Hoping to snare some tradition tomorrow in the form of Black Forest cake! Might make due with cupcakes!!
I've already got a hidden stash of cinnamon hearts with which I can surprise hubby!