I saw the ad on Instagram. to be a part of a mosaic of tiles created by artistic all across Canada… go here to see it coming together : MURALMOSAIC

Yes, I paid to be part of this- and we pay for therapy, experiences and supplies to help focus our tension on something positive all the time.
I am very pleased with the art I created, and I have some friends who joined in the journey and contributed  their own creations…
yay art!
Once I received the kits, I then offered up the choices to my friends. Blue went quickly, and then I awoke at 4:30 am with a vision for the red, so I chose it, sending green off with the third artist!
Reel of my iPad procreate video
and then I painted this with the acrylic paints provided: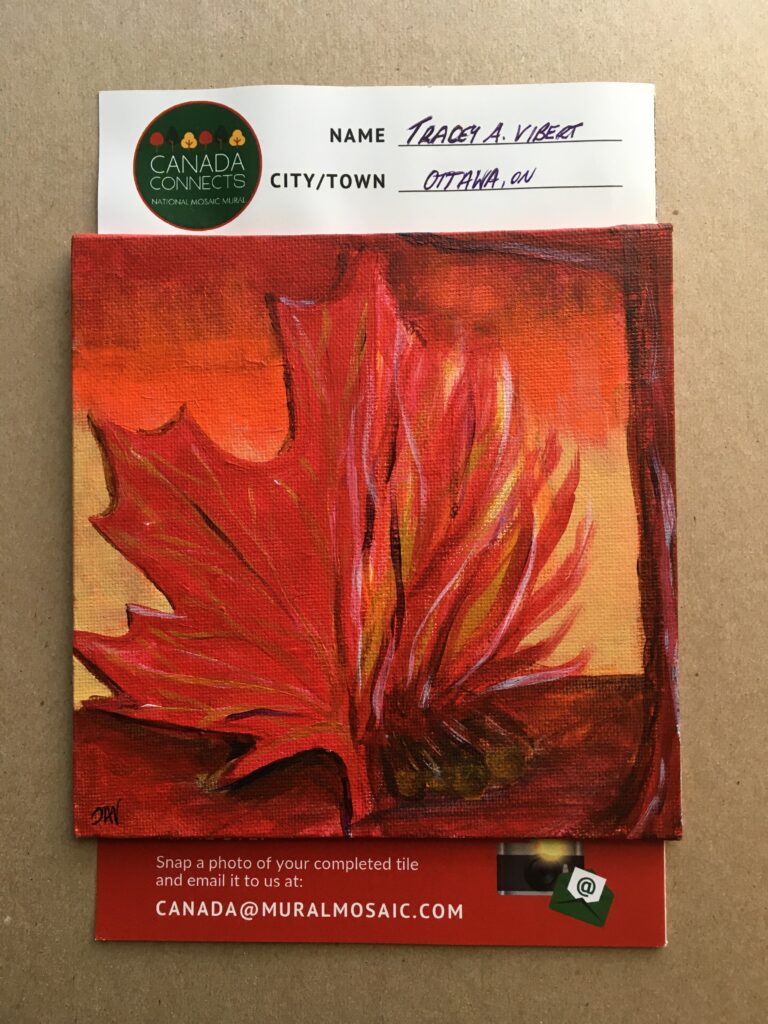 And then I felt like I wanted to do more…
So I found some 6 inch ceramic tiles and created a quartet…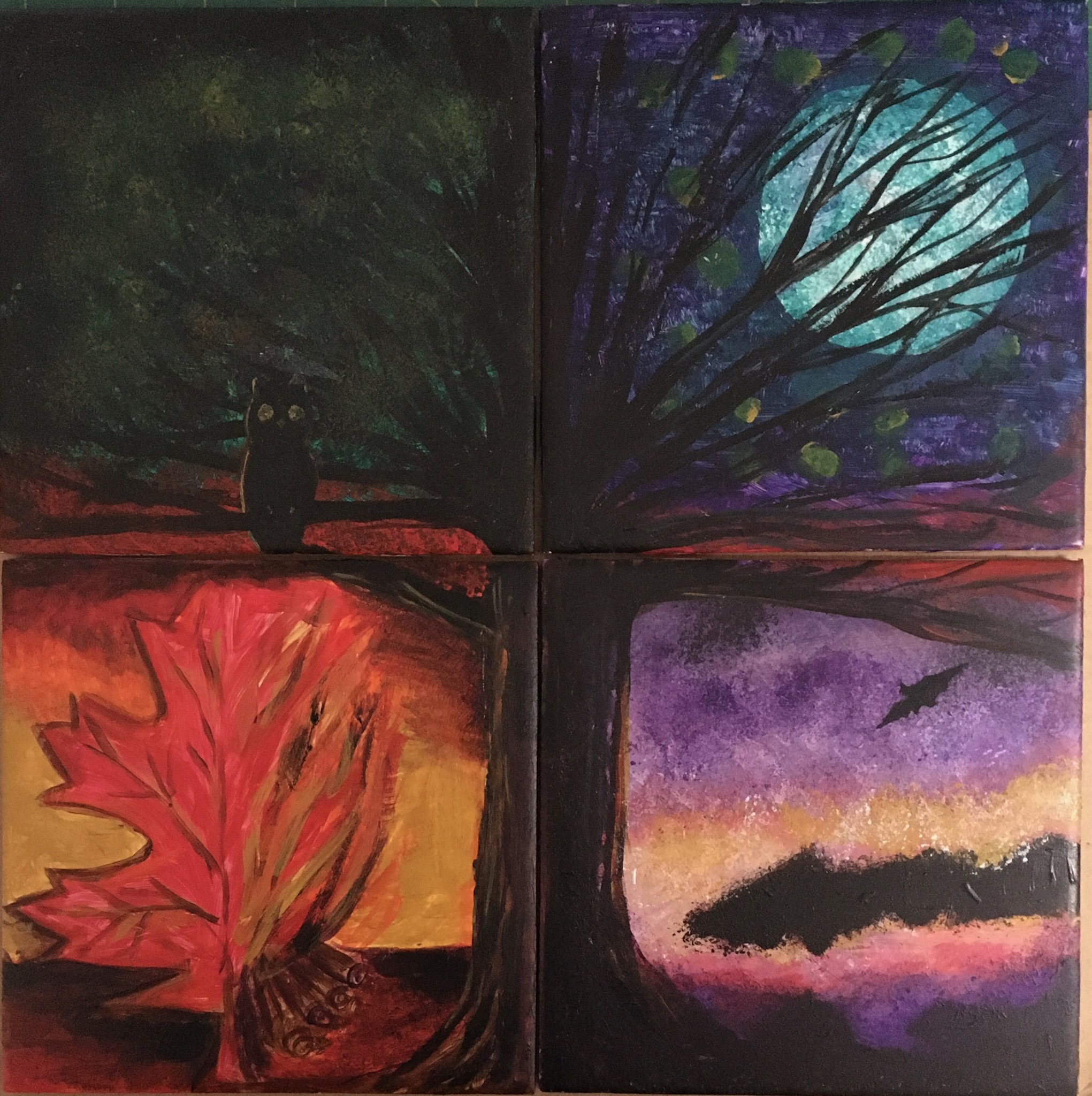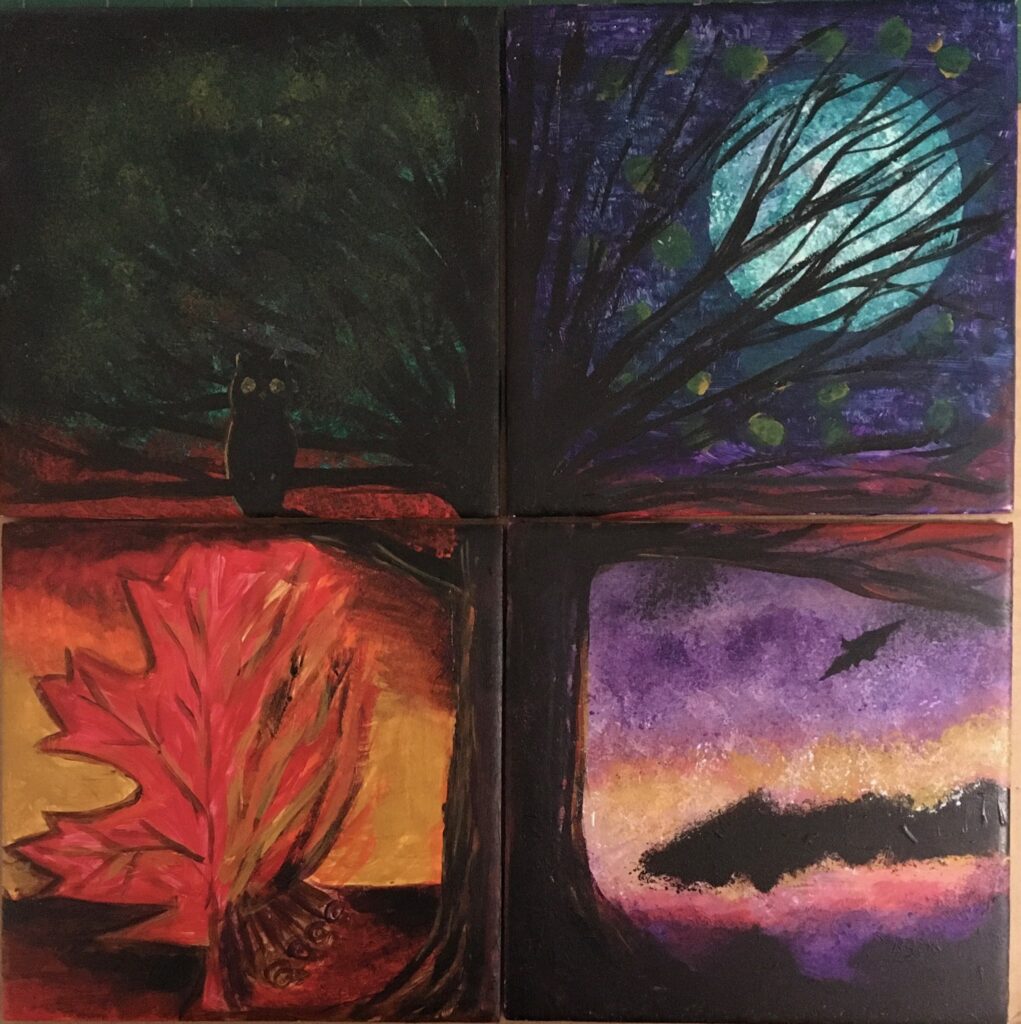 Please note that the red tile is a rough reproduction of my original one for the Canada Mosaic Project…it's proportions are not quite the same, but it works and it's all good!