The facehugger – scary, and fast, and my proportions were way off when I got this one finished. Instead of wrapping it around the egg, he lives on the bed of cake crumbs – could be the floor of the cavern, or ya know – whatever.
The ideas bounced between making a sugar cookie in the correct colour – which was what I ended up doing – and making it out of gum paste or fondant. I liked the idea of the cookie as it was a simpler edible item. While it is very rough and fragile, I had originally hoped to apply it with buttercream to the sides of the Xenomorph egg cake, but am okay with it living on it's bed of crumbs.
The initial sketch and recipe got me started: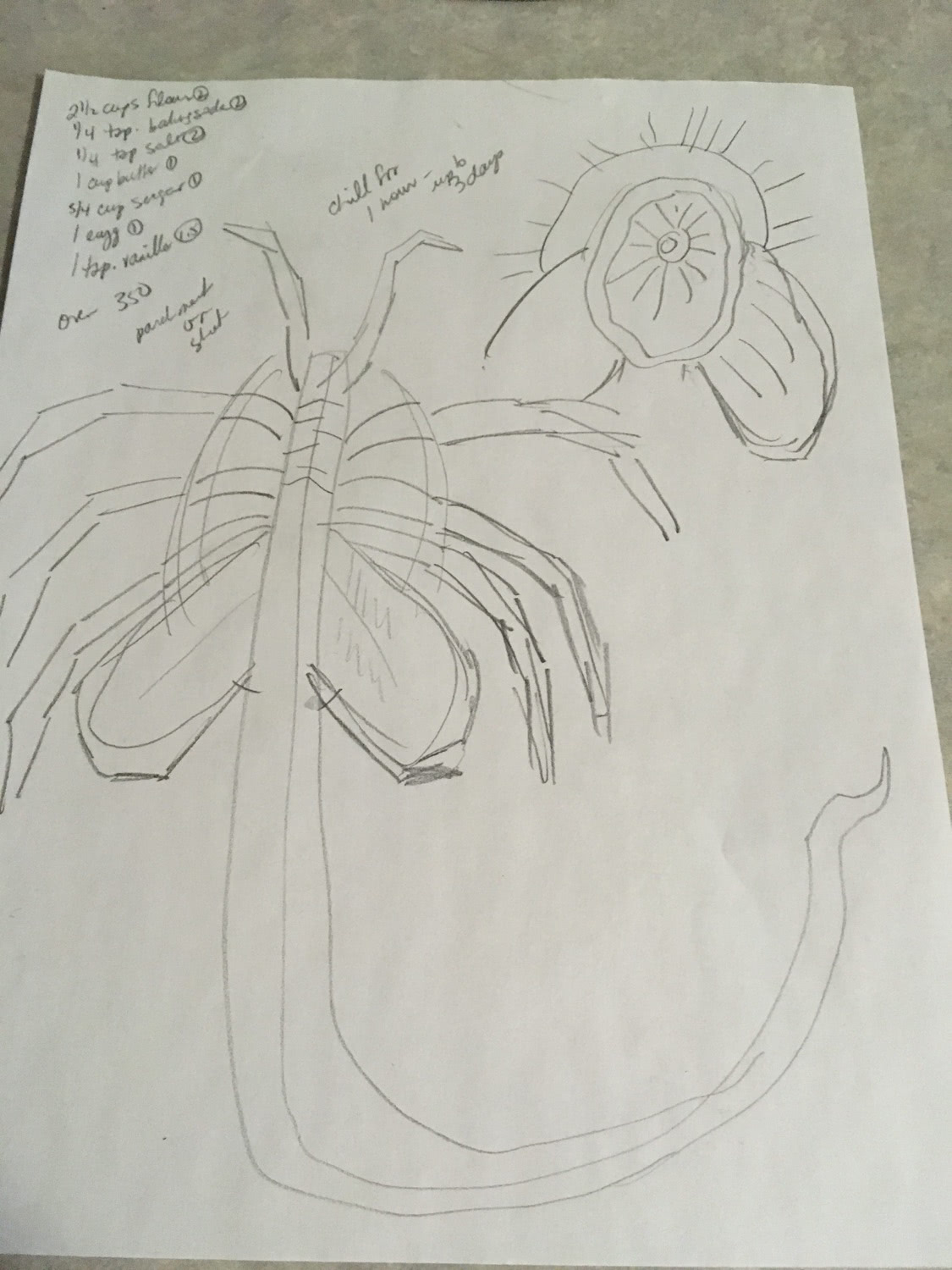 You can follow any standard recipe and directions – this is just what I used:
Sugar cookie recipe
Cream together:
1 cup butter
¾ cup brown sugar
1 egg
1 tsp vanilla
Mix in
2 ½ Cups whole wheat flour
¼ tsp baking soda
¼ tsp salt
Knead into a dough, wrap and chill for an hour or so. Then roll it out into the shapes you want.
Bake at 350 degrees until golden.
I did the digits, body and tail separately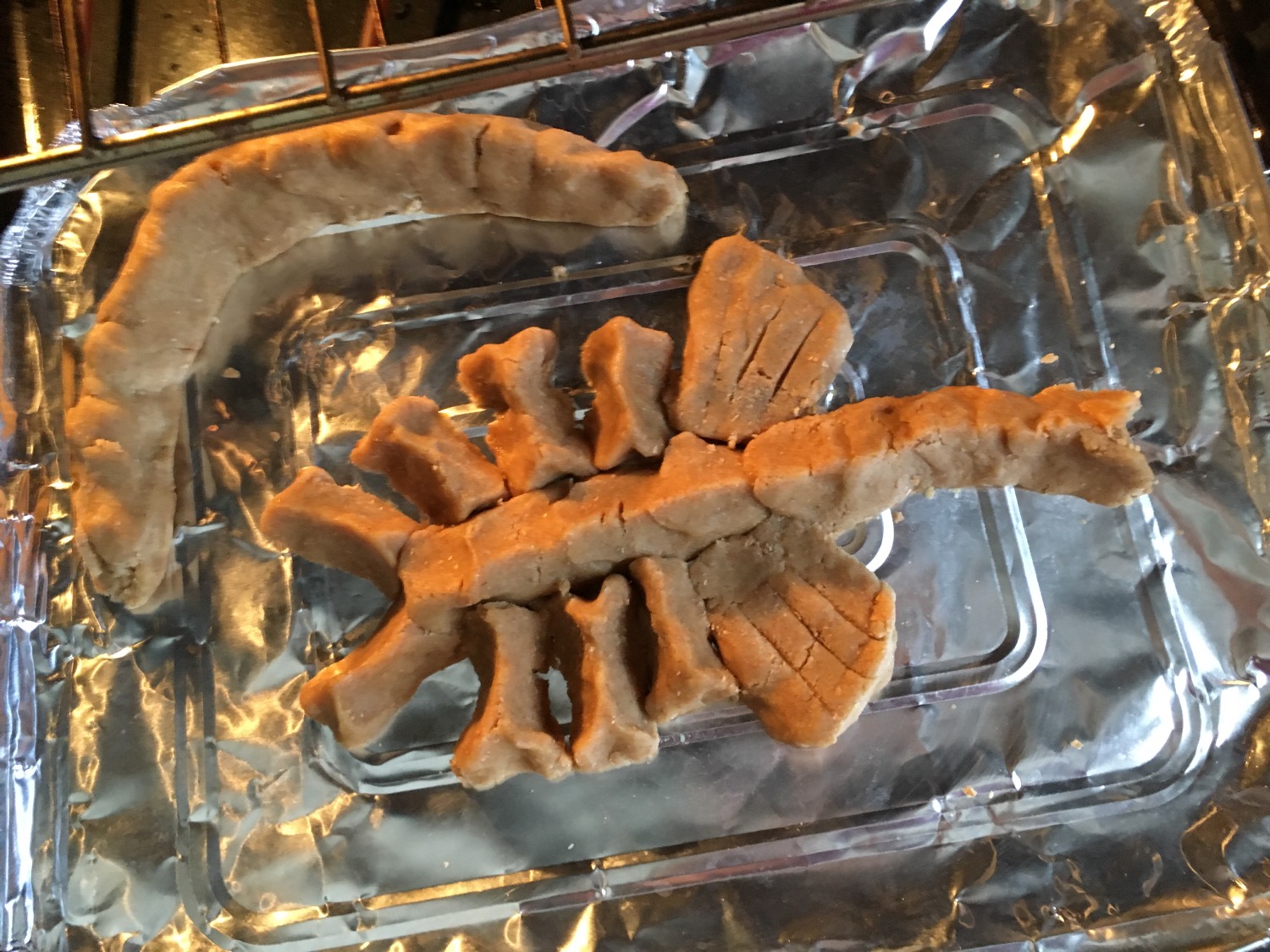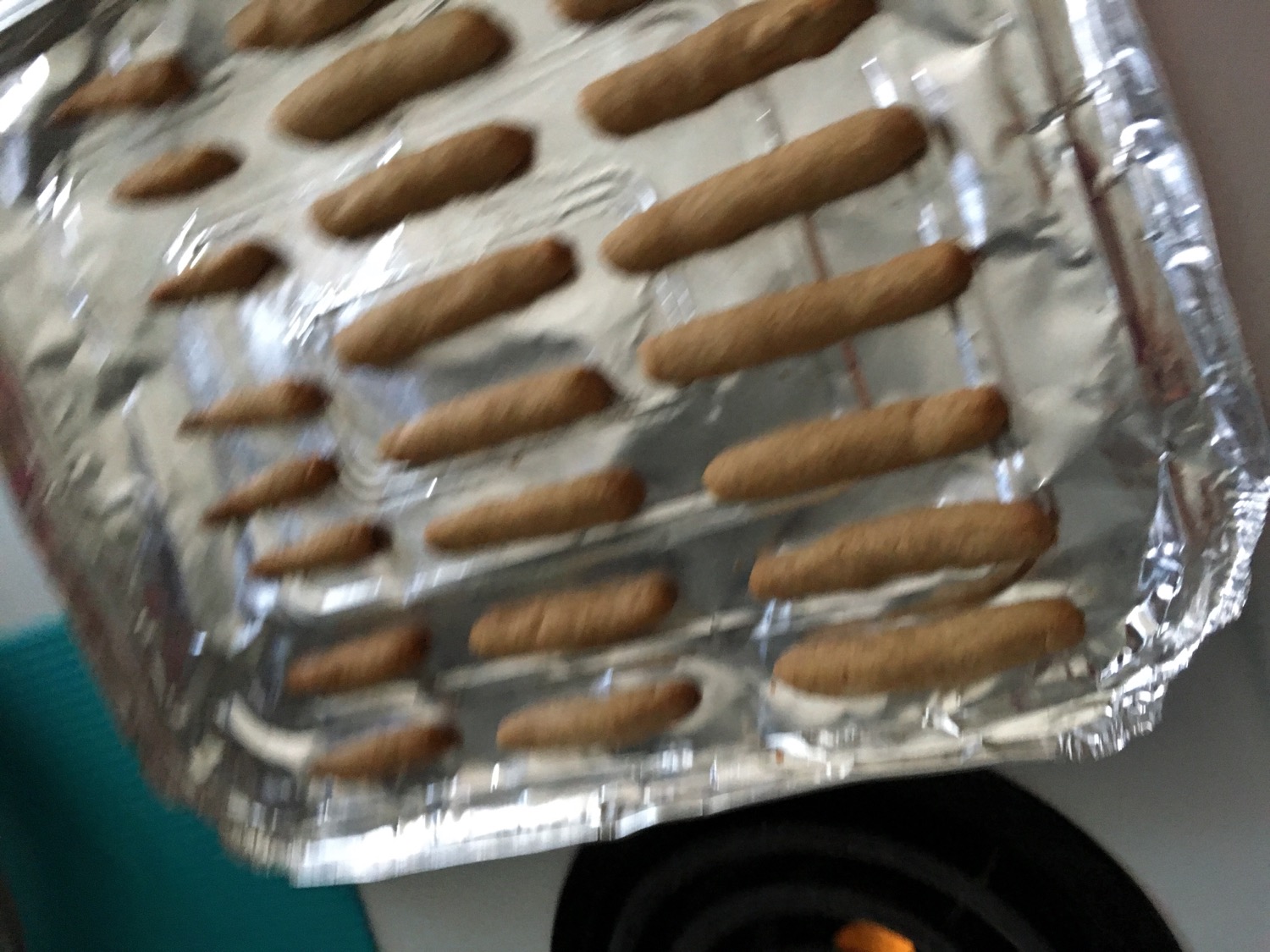 I then assembled the pieces on the bed of leftover cake crumbs using buttercream icing that I mixed with a small amount of dulce de leche to give the almost perfect colour match.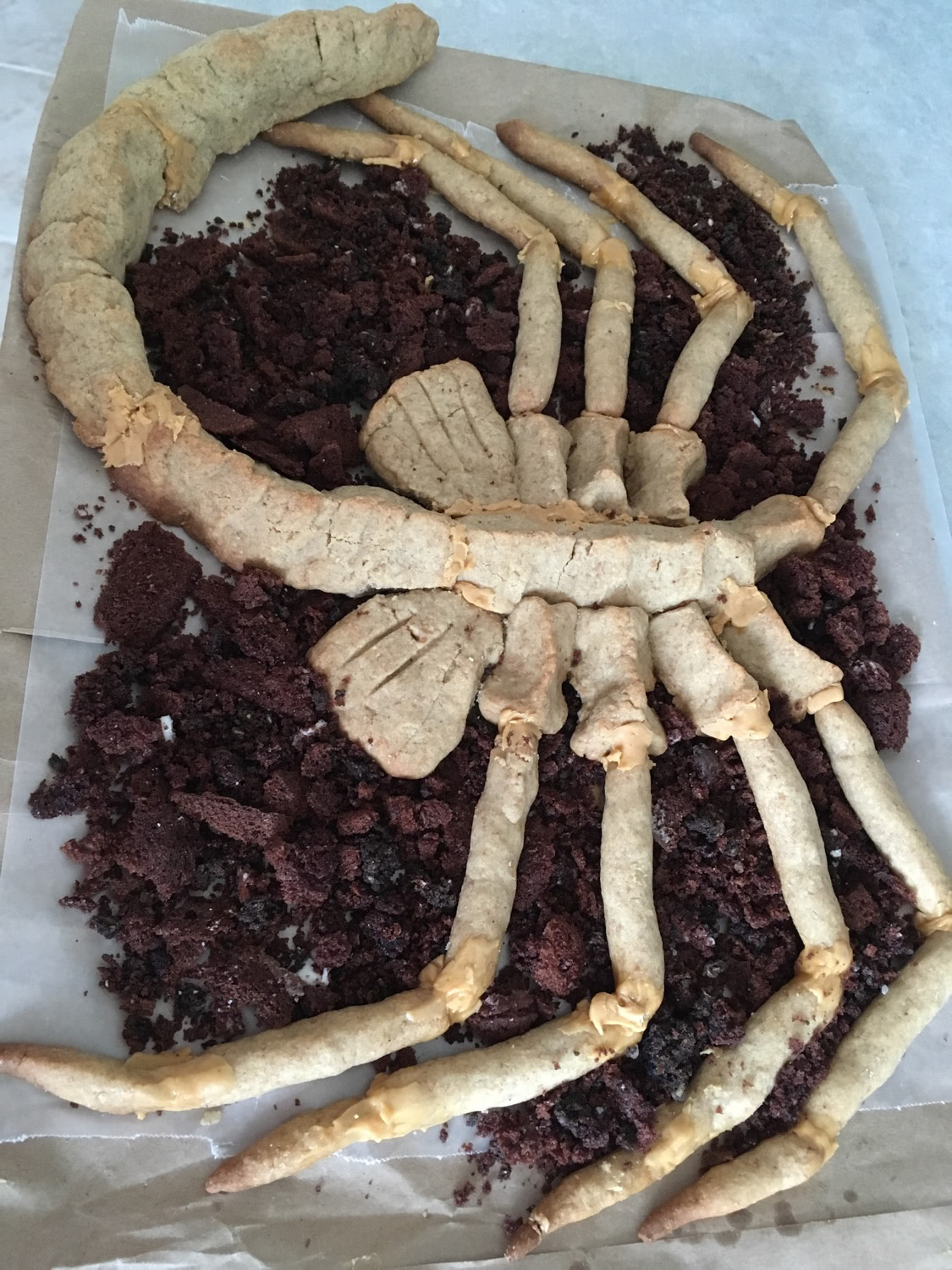 Chill again – we'll see how it is today!
update: yummy and crunchy!