Creating choreographed pieces for my students and/ or troupe/group mates can be a fun and challenging experience. Years ago, before Bellywood, before I had a Mac, I would try to write out the routines for my students.
This is what I write now: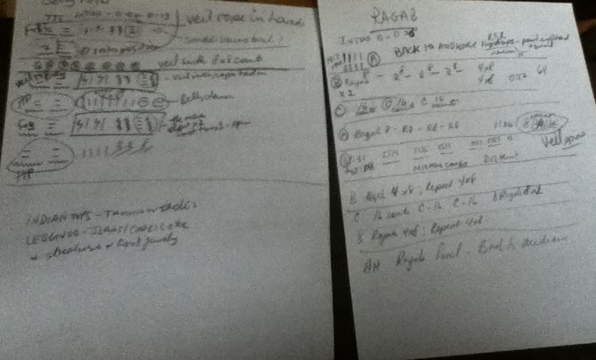 And that's why they never see this until now! These two routines are in the process of being developed. My dancing of it will be videotaped over the next few weeks and privately shared with the performers as they prepare for the June OCCP!
No notes- they now can make their own!!
See some of you tonight!!