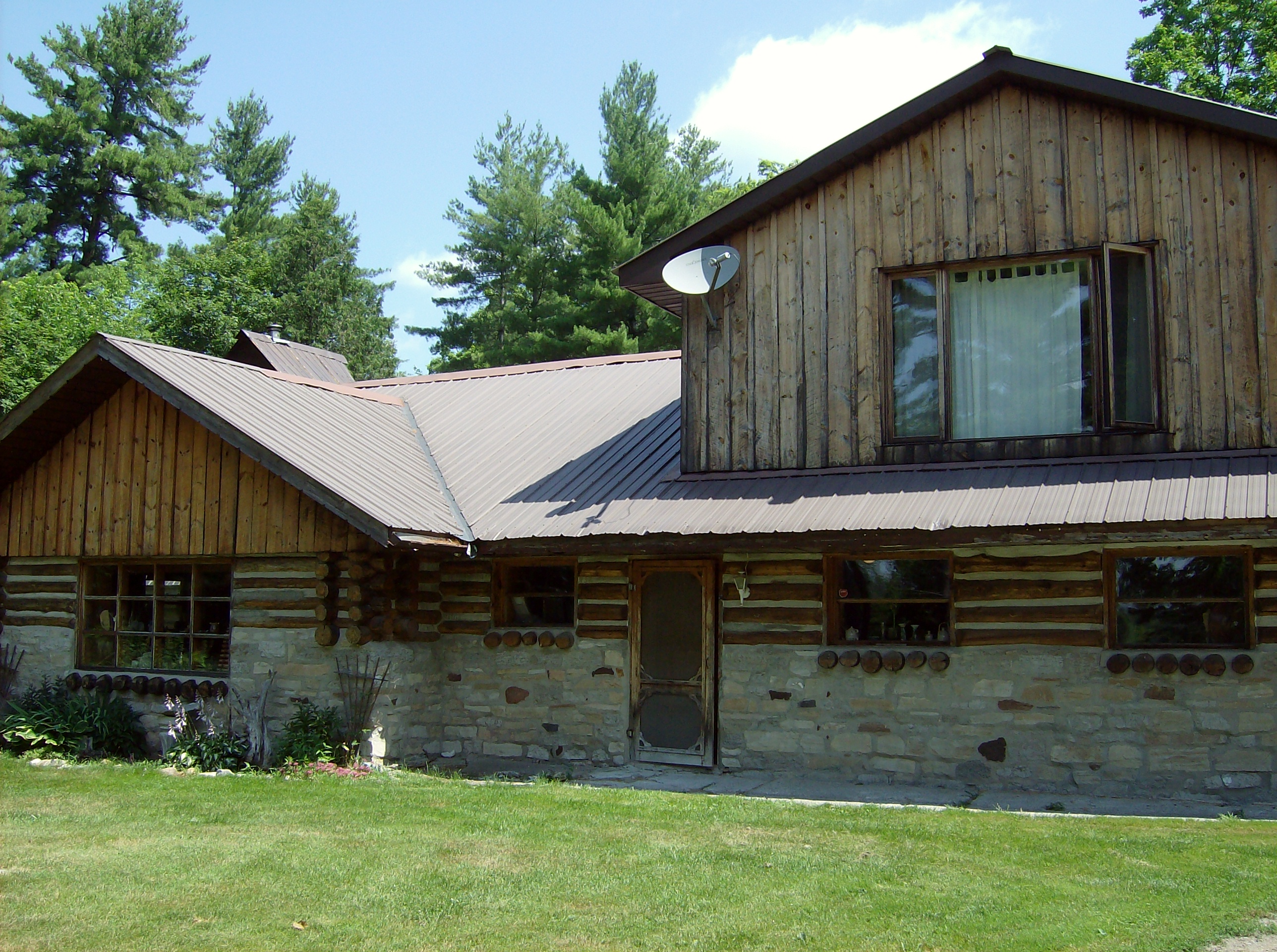 … Cabin that is!  
The workshop this past weekend was so nice from my perspective.  I received a lot of positive feedback too – so that's always good as well!  I like the down to earth nature of the ladies out that way – Trenton/Belleville/Madoc – they are there to have fun and and tolerate me being me without any fuss!
About 5 minutes in, I had to dig into my bag to find my ever handy facecloth – I tend to release a lot of moisture through my skin on hot days – profusely!  I drip.  So, rather than try to be discrete and lady like, I keep a nice absorbent facecloth handy in my dance bag all the time now.  Along with toothpaste, a portable toothbrush and some deodorant, I feel like I can maintain some sense of personal hygiene in most situations!
After we began to warm up and I got a feel for the different skill sets within the group, I tired to make sure I challenged the more experienced dancer while not totally overwhelming the beginners.  I think I found a middle ground that still gave everyone a sense of accomplishment at least a few times through the 3 hours.  We danced and I taught them part of a routine that I had created this spring, so while it had some challenging bits for the beginners, everyone at least got a sense of putting moves together.
There are a lot of drums at The Wild Blue Yonder Cabin and so we were able to take some time to play with them and some basic rhythms.  I had brought some music by Solace, the Rhythm of the Dance cd and we were able to use it to follow some basic baladi and chiftetelli rhythms – my two faves!
A reporter from the local newspaper came out to take some pics and interview the ladies – I hope to get a copy of at least a picture sometime soon!
Thanks to everyone who came out and the Debbie, our hostess – it was a great day!