Who has been rewatching baking shows while sewing up TAVMasks? Yes. Me.
One of the challenges was a Mille crepe cake, so that looked intriguing.
I had made some Bison chili last week and had kept the aqua fava (?) from the can of chick peas, so that needed to be used.
And the apples we have been getting lately are going grainy super quick, so they needed to be used up…
A quick internet search for recipes using chick pea juice yielded a super easy crepe recipe and off I went!
TAValonia's Gingerbread crepes:
The liquid from 1 can of chick peas
1 cup flour (whole wheat, oat, whatever you like)
1 teaspoon salt
1 teaspoon cinnamon powder
1 teaspoon ginger powder
½ teaspoon nutmeg
1 teaspoon vanilla
1 tablespoon molasses
1 tablespoon brown sugar
1/4 cup Oat milk -or more- to make the batter thin enough.
Whisk it all together until smooth.
Oil a crepe pan or skillet and cook the crepes using about ¼ cup batter at a time. Made 8 6 inch crepes.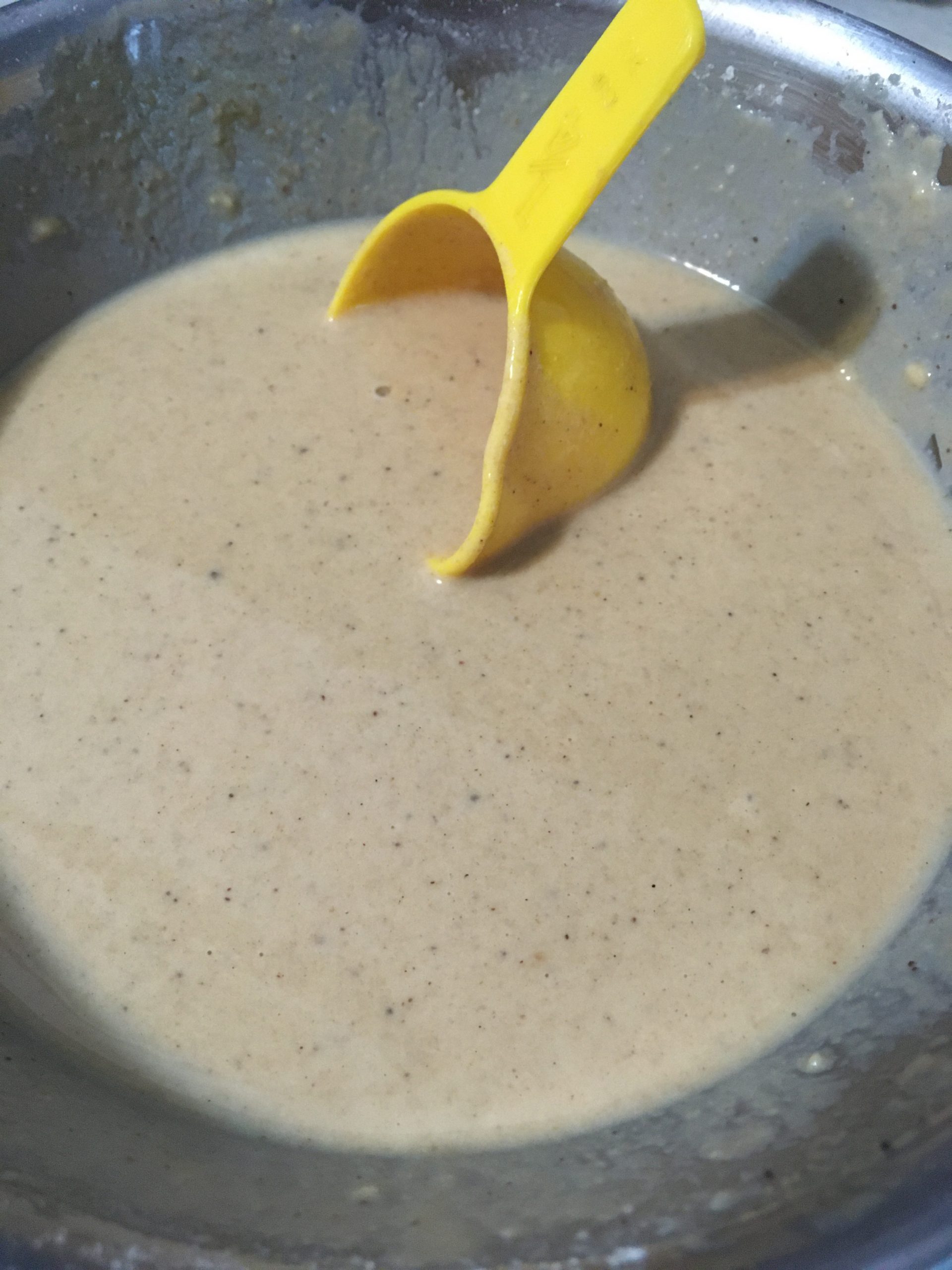 Simple apple filling:
3 to 4 apples
2 tablespoons coconut oil or margarine ( butter if not vegan)
2 tablespoons brown sugar
½ teaspoon cinnamon
Mix together in the skillet and let cook covered for 10-15 minutes over medium low heat- until the apples are tender.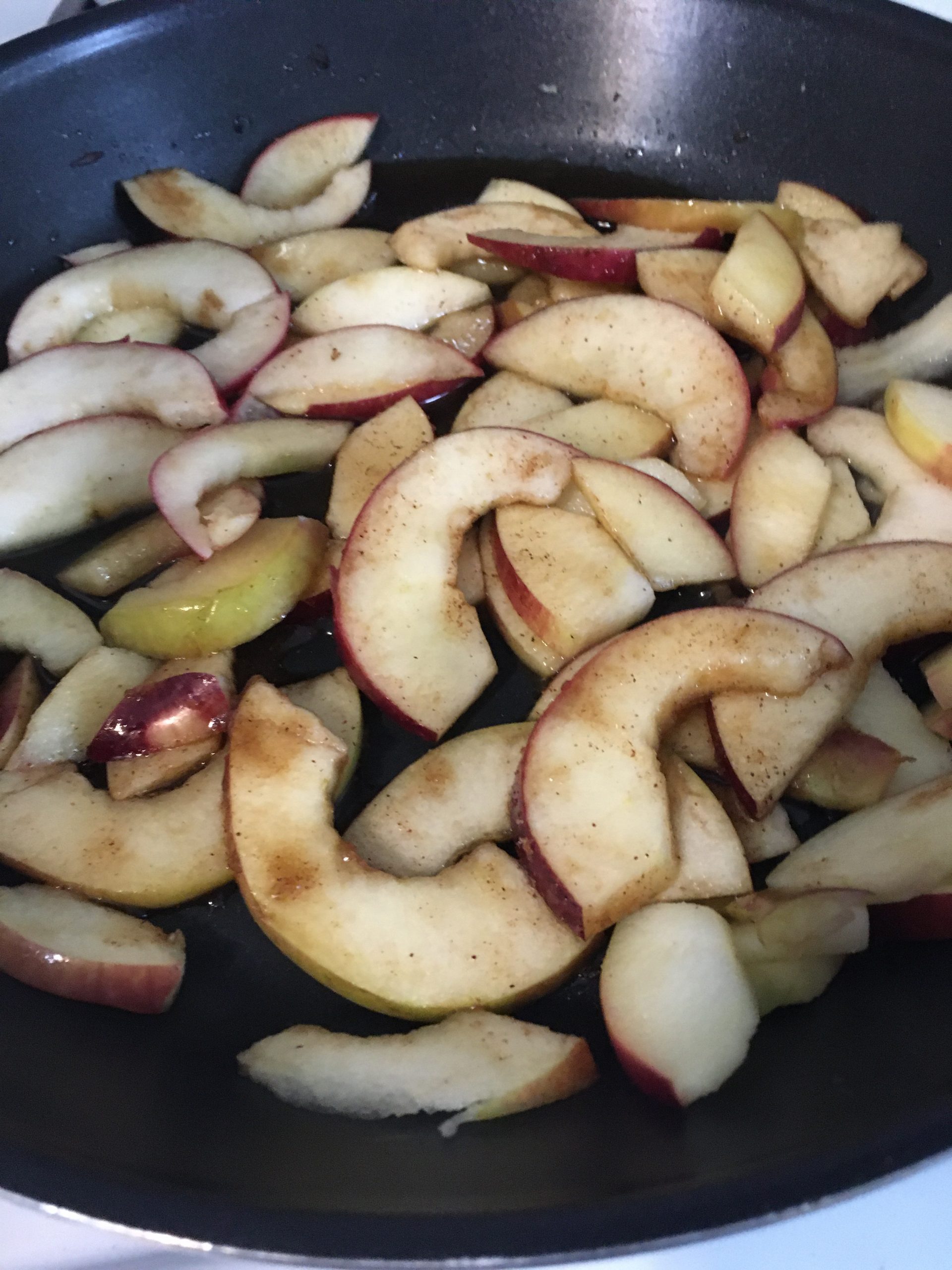 Assembling:
Layer the crepes and apple filling in individual bowls starting with a crepe on the bottom.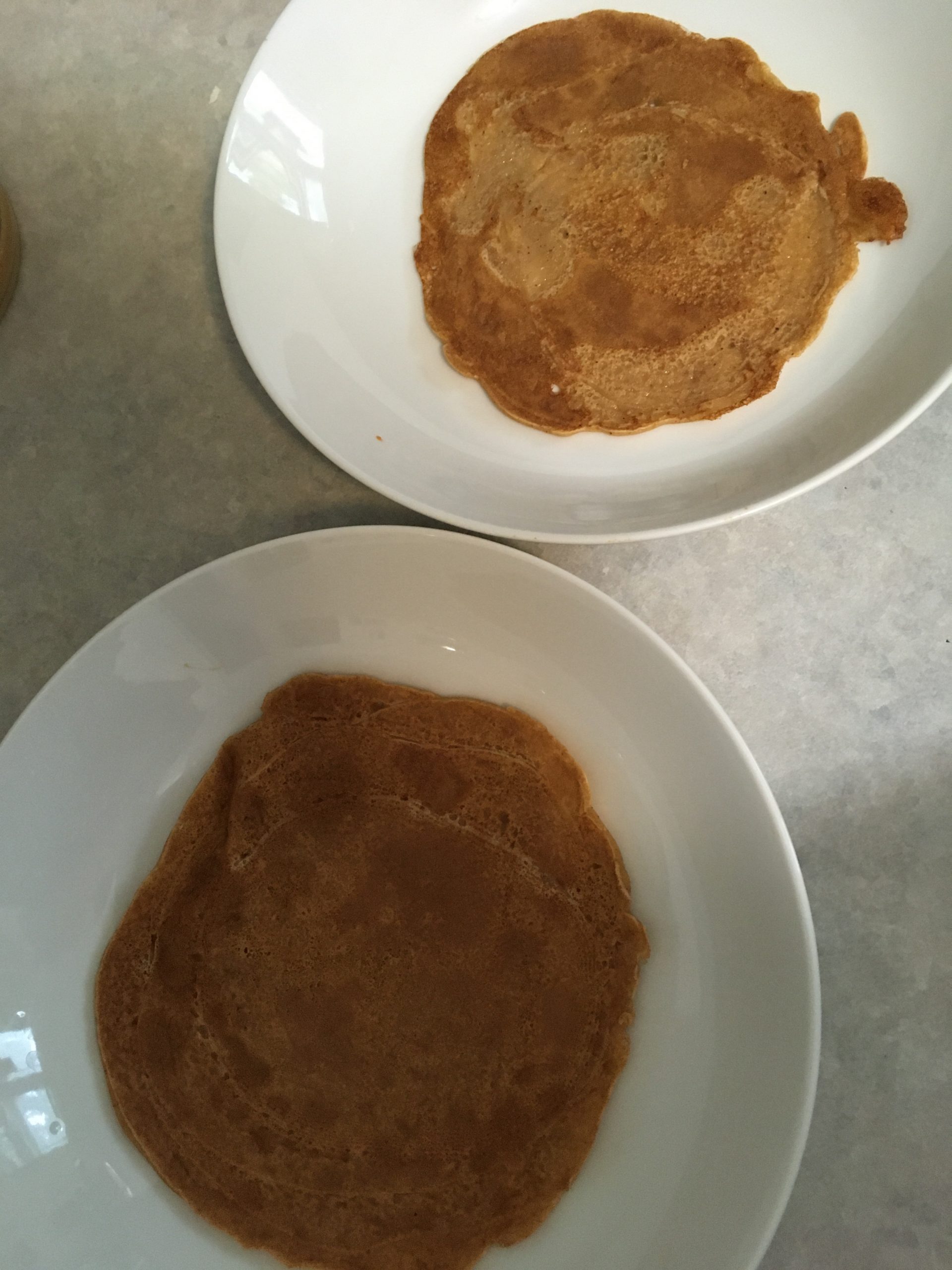 Serve warm or chill to serve later.
Top with whipped topping ( can be made from more aqua fava whipped to soft peaks and flavoured with a bit of sugar) or vegan ice cream ( purée of frozen banana would go well)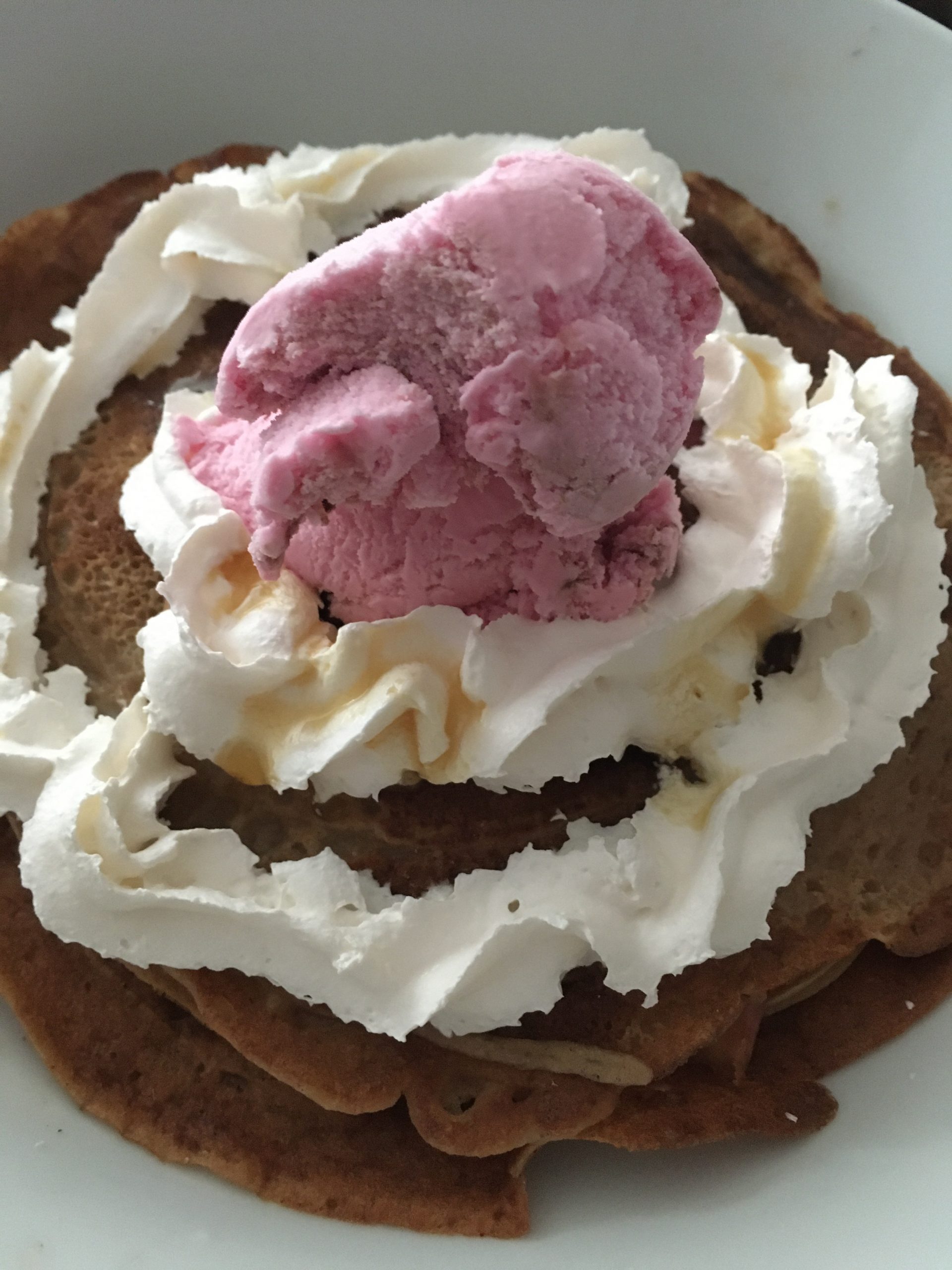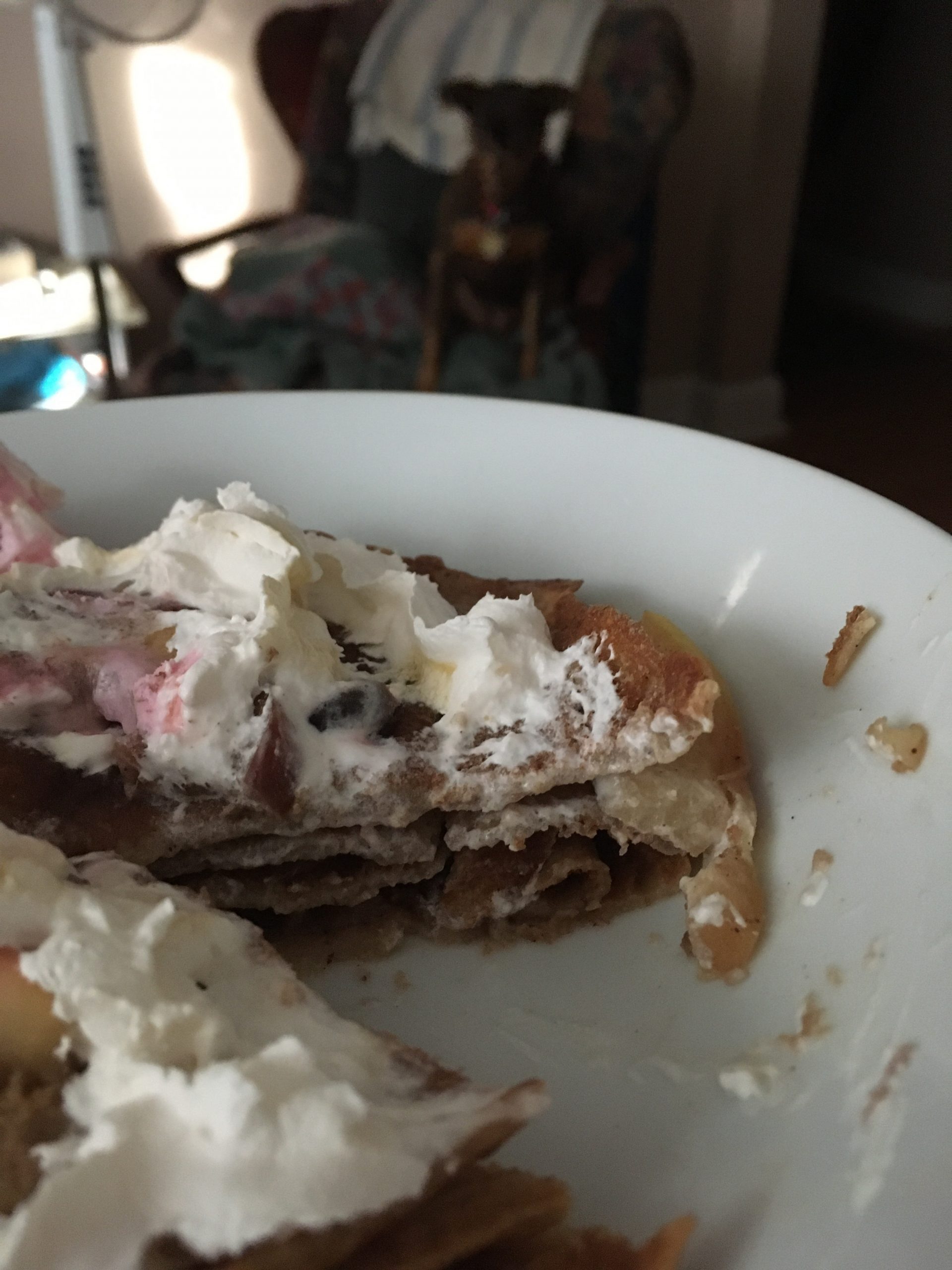 Options to try:
-Add a white chocolate genache between the crepes ( heat non dairy milk and pour over chopped while chocolate to melt it)…
-add a whipped cream cheese between the layers
So many potential ideas!!!!