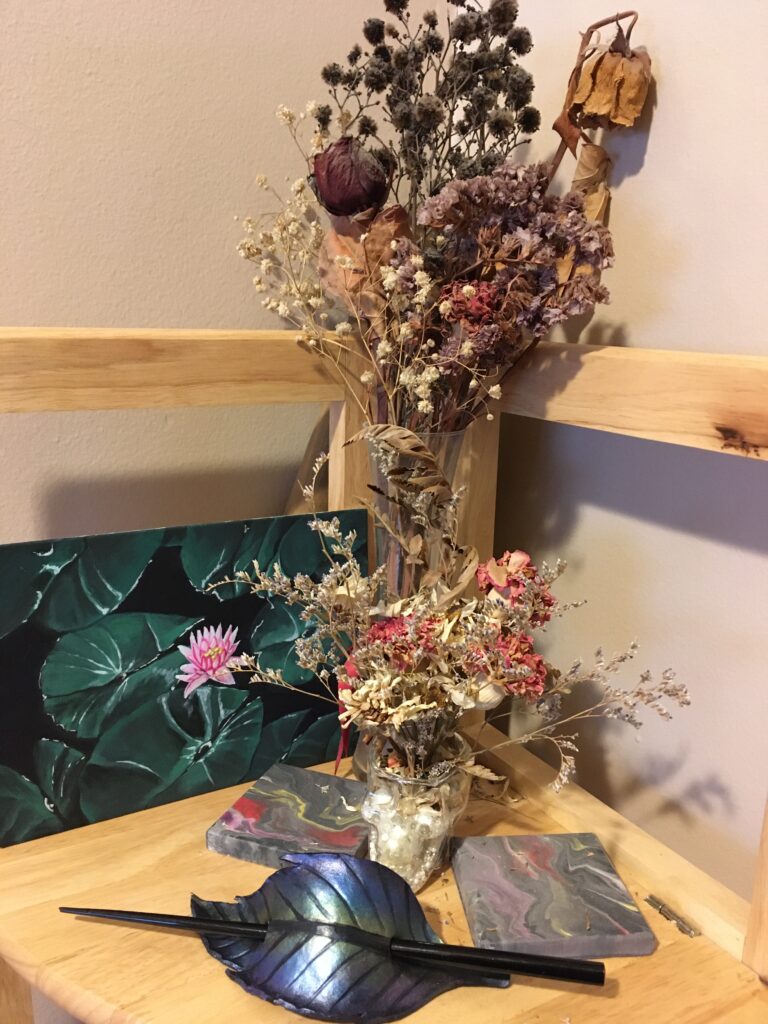 If we had company coming over, this would greet them.  When we have company again, the display may have changed, so for now – welcome to a glimpse into my world….
A corner display of moments in time.
The larger dried flowers are from my wedding bouquet – 23 years soon…
The smaller dried flowers are from a floral arrangement brought by my high school BFF, Deb, to our 20th anniversary party – almost  3 years ago.
It sits in a tiny plastic skull, a gift from JKL or KBL – from the sis in law/ niece – if I am remembering correctly.
The skull is filled with loose pearls and beads – the foundation of my creative sewing life…
The mini paintings I made on the only creative visit I've had with my mother. It was a good day, a few years ago.
And the present… presents from two creative souls for my b-day this year – thanks Sonia and Dar for adding beauty to my world during these crazy times…
Appreciate whatever you can, folks…