Random but oh so good:
Onion
Potatoes
Carrots
Butternut squash
Amounts- use what feels right 🙂
Above veggies:chop and sauté  in the order listed-I used olive oil.
Spices:
garam masala
Paprika
Salt and pepper
To taste!
Add:
1 large can each:
Roma tomatoes
Mixed beans ( drained)
Corn ( peaches and cream- or any type of kernel) ( drained)
Cover and let simmer until the veggies are soft.
Take a potato masher and squish some of the veggies and beans randomly. Stir it up.
Serve!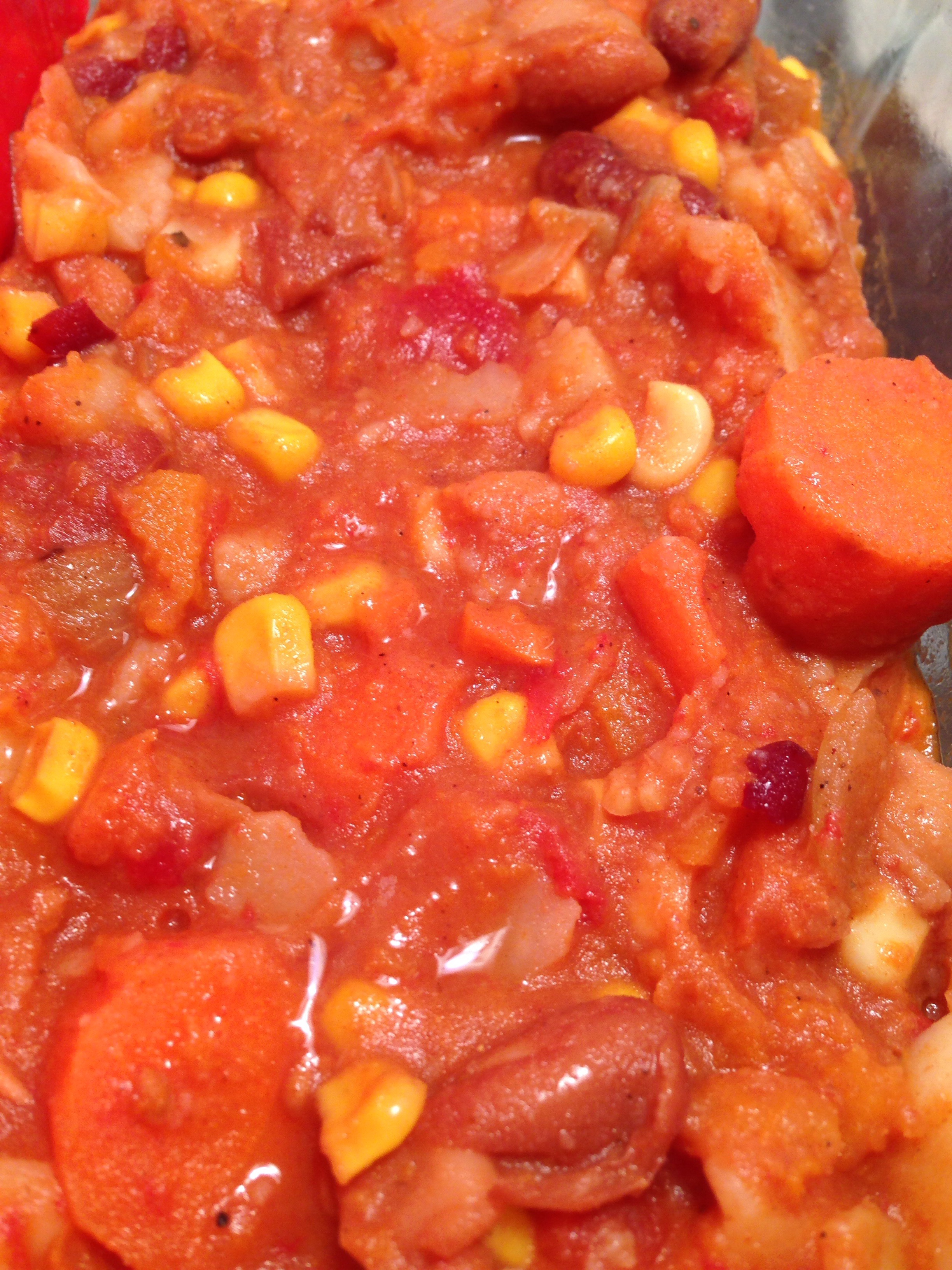 Next day breakfast:
Scramble eggs and add a few scoops of the random stew.
Top with cheese.