So…yeah…it's pink, not caramel coloured…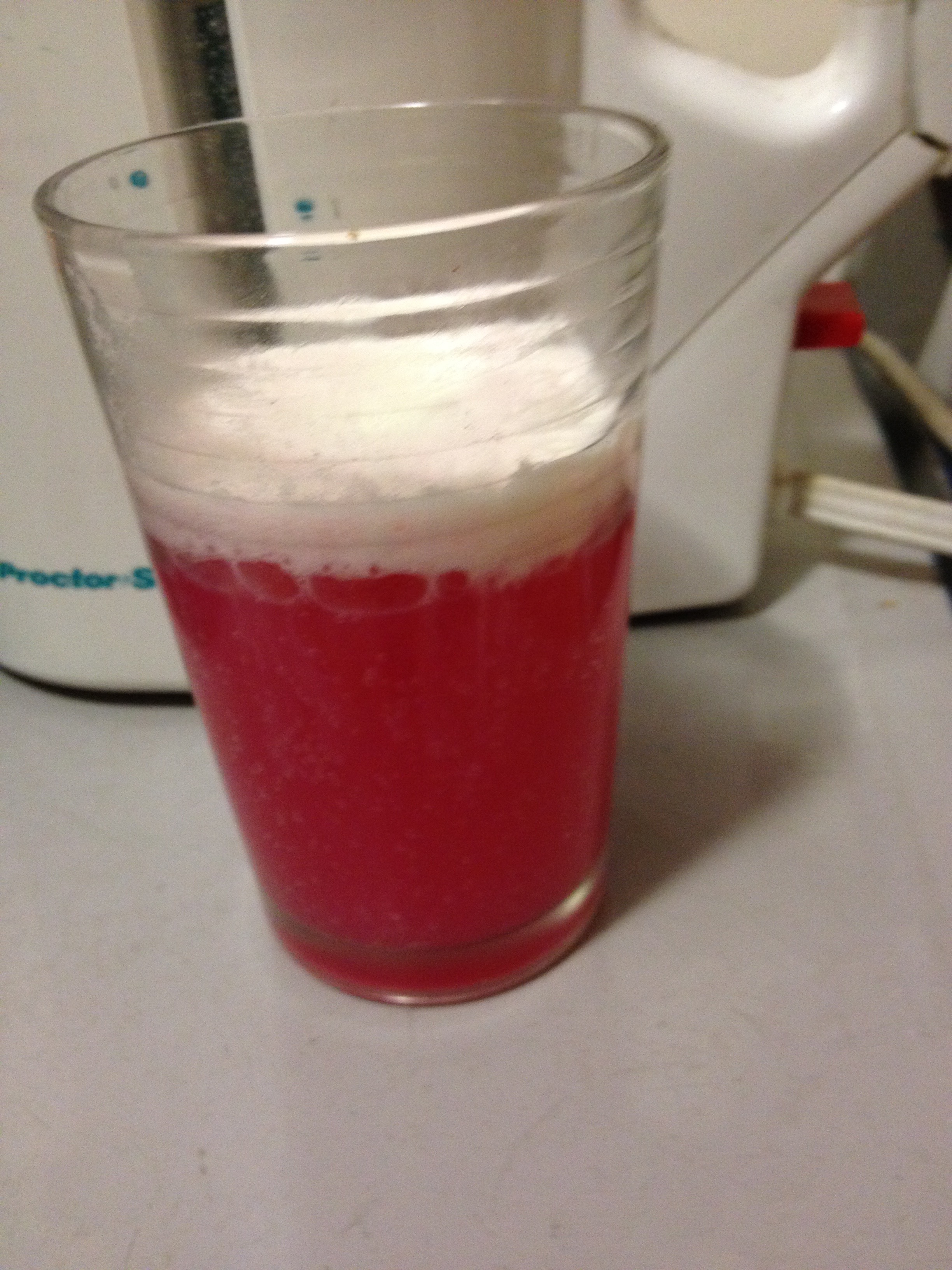 I walk through the LCBO and see Dr. McGillicuddy's Intense Butterscotch and have to find some way to get  creative with it.  And with searching, "butterbeer" comes up..click through for the original link I used to get a concept of how butterbeer is meant to taste….
Then I did what I always do, and got creative with it.
Canadian ButterBrr < yes brr> Concept Drink:
In a pitcher, mix:
1 litre cream soda < yes – that's why it's pink>
1 litre club soda
15 ml vanilla
about 125 ml each – or to taste:
Dr. MCGillicuddy's Intense Butterscotch < see link above>
Vodka – your choice
Sortilege – Maple flavoured whiskey – Thus the Canadian touch!
Give it all a stir and pour some out into glasses.
At this point, it's good to taste it to make sure it's on track, and you can adjust your quantities now if you want it sweeter or less sweet…
Whip up a small amount of 35% whipping cream < about 60 ml worked for us>, adding just a little bit more butterscotch < 10-15 ml> into it.
Gently glob it < yes, glob it>, onto the liquid in each glass and some will float down and the rest will create the beer like head.
Now. Enjoy.