The costume pieces:
corset: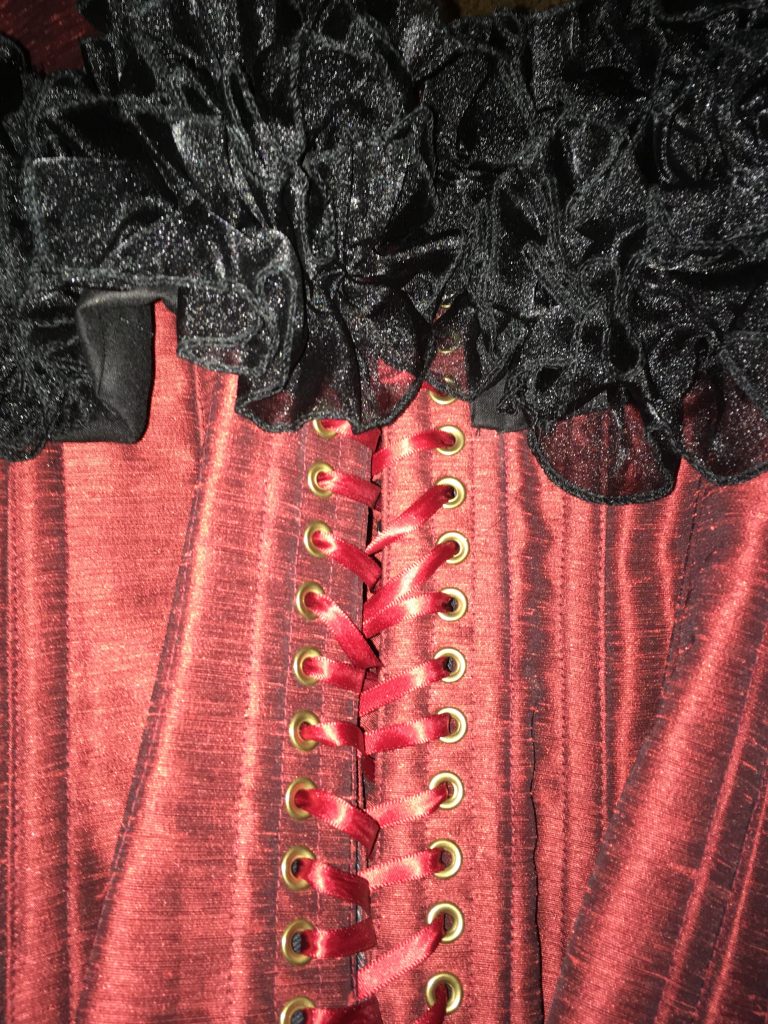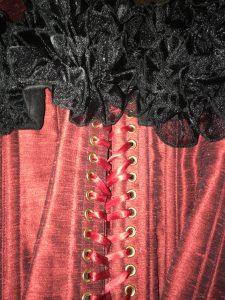 made by my friend, Letitia, for me and I had used it as my wonder woman base  for Ottawa ComicCon 2017. I changed out the Wonder Woman embellishments and added the black ruffled pieces to change it out for my upcoming "role".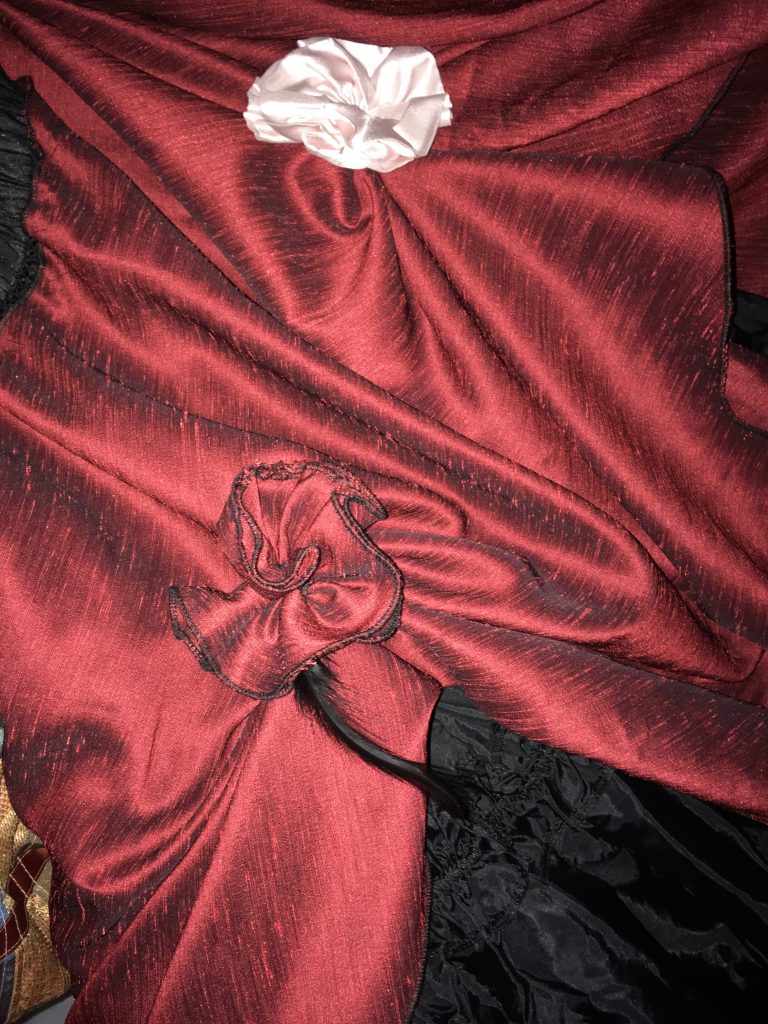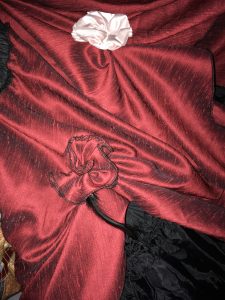 skirt: circular overskirt made by TAV Creations over a crinoline inherited from Luxe bridal when they closed almost 2 years ago, embellished with one matching rose and one pink rose inherited from Norde bridal as they did their pre-closing purge this past March.
head-piece: vintage feathers, I think from family stash- but if a friend gave them to me, comment below! – mounted onto a headband from a former dance buddy Vashti, and embellished with another matching TAV Creations' rose.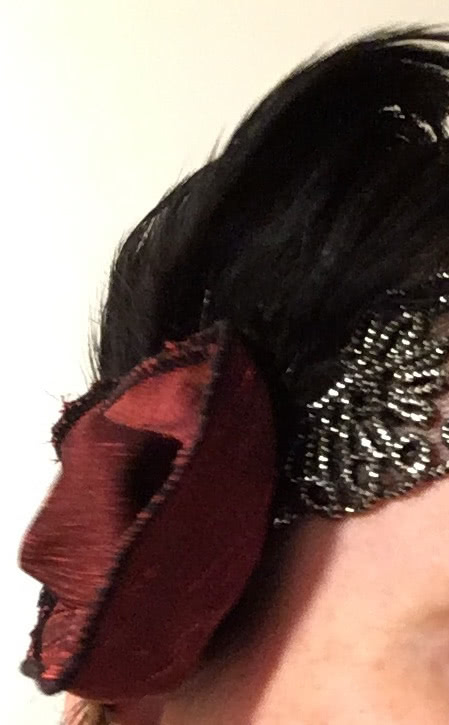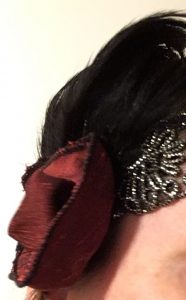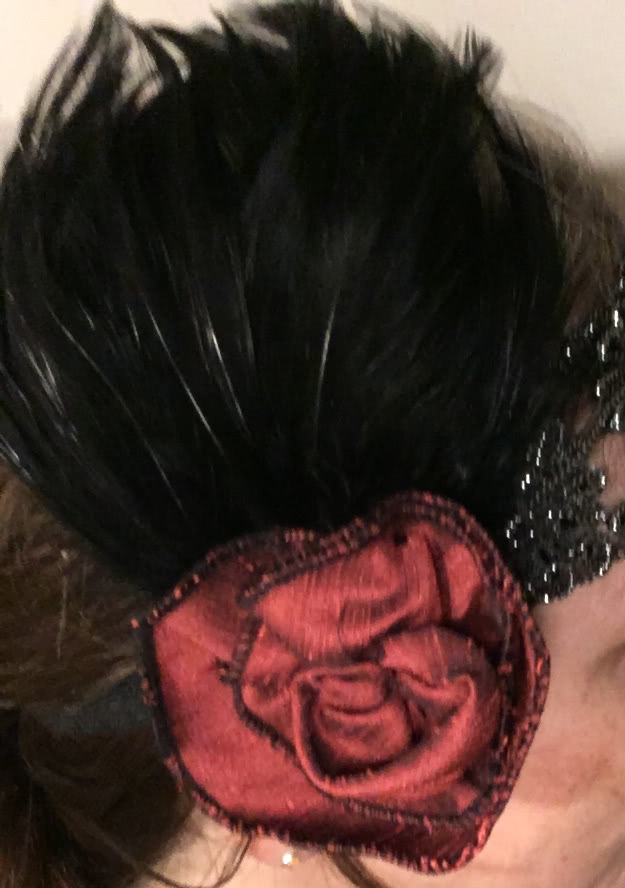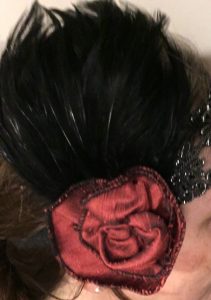 Now what's this all about?
Cassandra, dance buddy and fab friend, posted online one day asking if anyone was up to joining her lip-sync team for the upcoming Pete's Sparkle Fund Lip-Sync event coming up on May 5th.
And 3 of us stepped up!
Music has been chosen and mixed!
I found 2 silk dresses in Norde's purge and so 3 of  us will grace the stage in gorgeously modified pretties and 1 of us… well… you should come out to support the event!
Pete's Sparkle Fund Third Annual Lip-Sync Competition

The third annual Pete's Sparkle Fund Lip-Sync Competition will be an evening of fun and entertainment for all with refreshments, door prizes and a 50/50 draw…all to support a great local cause.

Performing teams will compete for the top spot and will make it an evening for all to remember! All funds raised go to StreetSmarts Outreach, which directly helps the homeless in Ottawa.

BUY YOUR TICKETS ONLINE AND SAVE!

General admission: $10 online or $15 at the door.

For more information, visit the website at WWW.PETESSPARKLEFUND.COM or find us on FB
…and keep an eye out for our " Meowvellous" performance!
Oh, and why I say "throwing back" in the title is because I haven't been involved with a lip sync adventure since I helped provide costuming for a high school friend who borrowed my army surplus overcoat for his performance in 1986.
UPDATE: