Okay, so I've been dancing all weekend – and I am not done yet!  It's exciting, nerve wracking, pretty, sparkly, hot, cold, a full roller coaster ride of emotions and it's part of who I am!
Yesterday, we cheered on the walkers at the Weekend to End Cancer for our 4th year !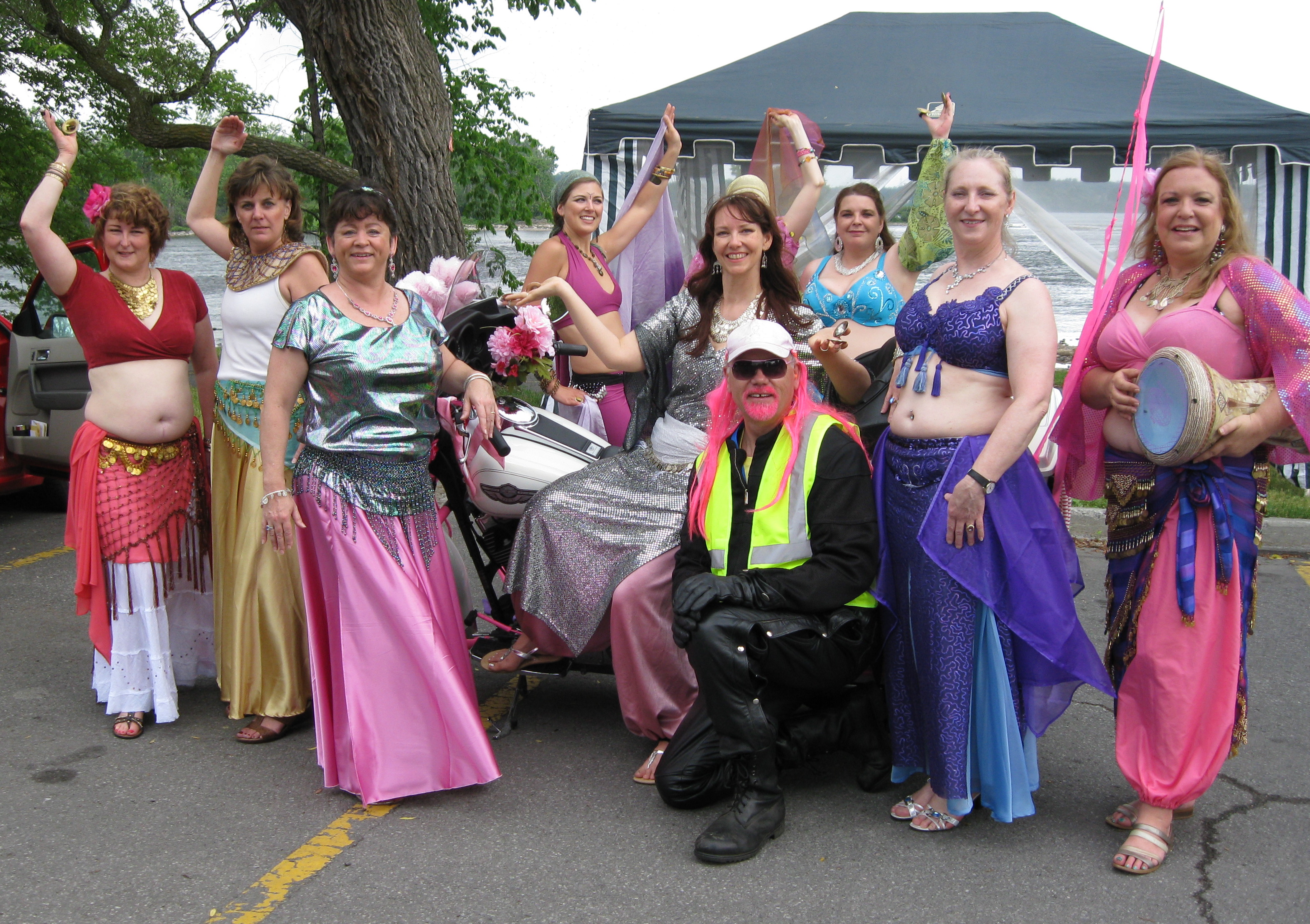 I am very blessed to have so many wonderful dancers open to the idea of coming out, hanging out, doing some fun dancing for our fans  and sharing the joy!
Did I say Fans, yes I did!
It has now been established that we are asked about in advance – " will the belly dancers be here?", and have been told by numerous participants that we are the best part of the walk!  While I know they are exaggerating about us being "the best" part of the walk – due to dehydration and hunger no doubt 🙂 – it is still nice to hear!
Thanks to our motorcycle buddy with whom we get a group shot with every year!
More dancing…
Last night I had the pleasure of dancing with Shade at the Indo-Carribean Cultural Event – and I don't have any pics up yet, cause I came home and crashed!  But the evening was great fun and we were joined by the lovely Chandrika – who has been a busy dancer/singer/superstar in her own right!
And today, we will send piles of energy out to lighten up the rain for the WTEC walkers/Ottawa Health and Wellness folk/ and the Art in the Park/New Art Festival
Next Weekend…
June 11-13, 2010 features both Bollywood For Fun and Anna and Safiya's Belly Dance at the Carnival of Cultures –
$12 weekend passes are available – email info@bollywoodforfun.ca
And the Dancer's News page has some great new updates and info about lots more going on – so click here to read more!