To see this at the main website, click here . Also find the Teacher Directory, Shopping Opportunites, and Healing, Guides and Energy workers, Pampering sections online!
Good morning,
I have had a fabulous week – busy and stressful and exciting and crazy! All culminating with our performances yesterday at the South Asian Festival!  Later today – once I take some time to organize it all, I'll have some great pics and video clips of our fun on our website!
Check it here [ and click on "past events"] over the next week or so as it will take me a bit of time to get it all edited and together! 
 Thank you to all of the familiar faces who came out and waiting to see us dance – especially the later show! After the rain break, everything was delayed- a lot, so your patience was appreciated!
The final summer edition will go out August 1st!  Please send in all of you info before that as I will of course leave it all online for reference while I take a few weeks off!
In the meantime – have a lovely week!
Tracey/Halyma
Latest Dancers' Newsletter
Sunday, July 19
DANCERS' NEWSLETTER – UPDATE EDITION
Check out the Dancers' Newsletter Extra Features:
This week's Dancers' Newsletter Extra Feature is a visit to My BLOG CONTEST!
Click here for a quick look!
DOUBLE FEATURE: Check out the Ottawa Bollywood News site for an upcoming week of Classical Indian in August! Workshop registration ends July 20th!
2009 EVENTS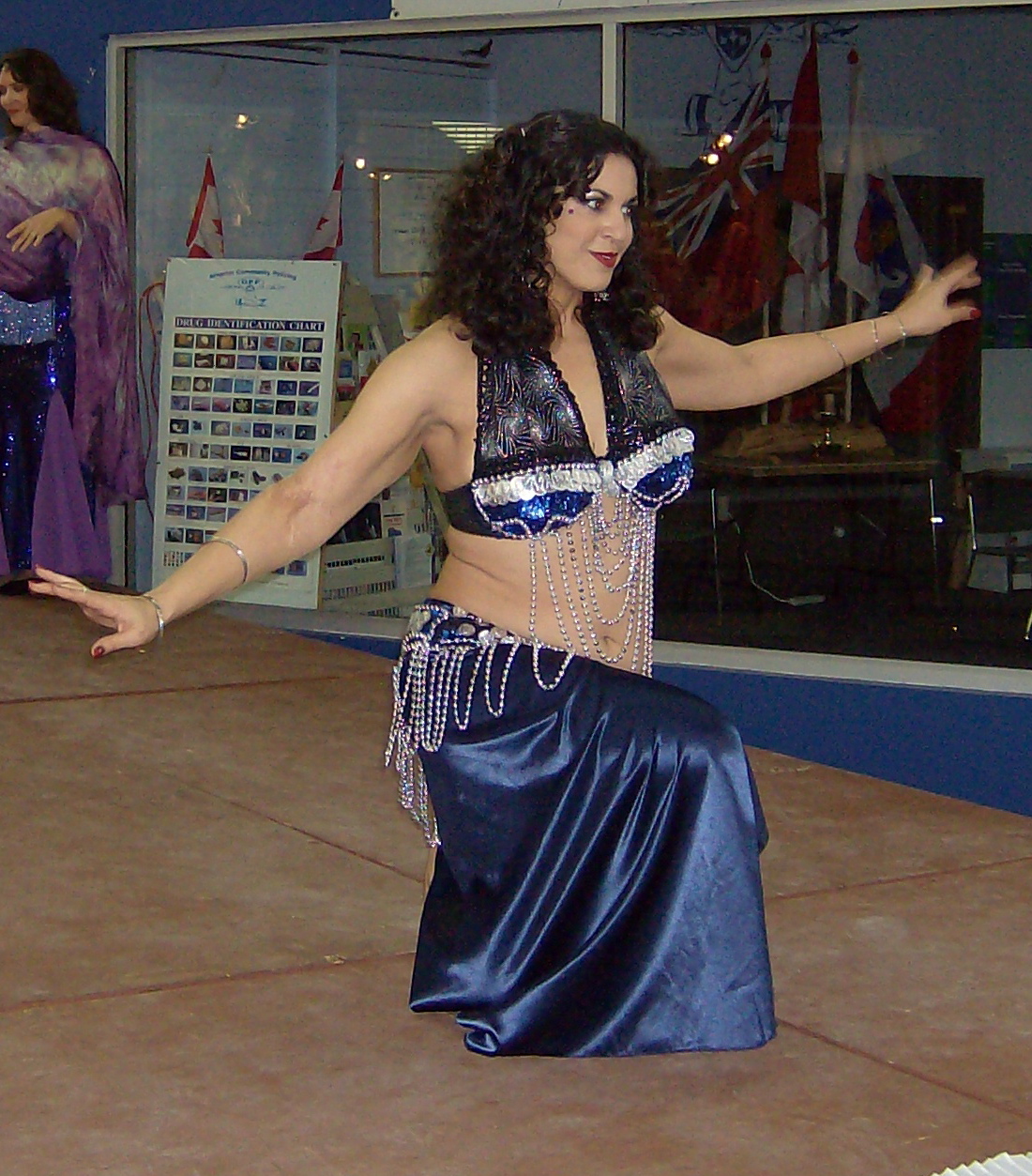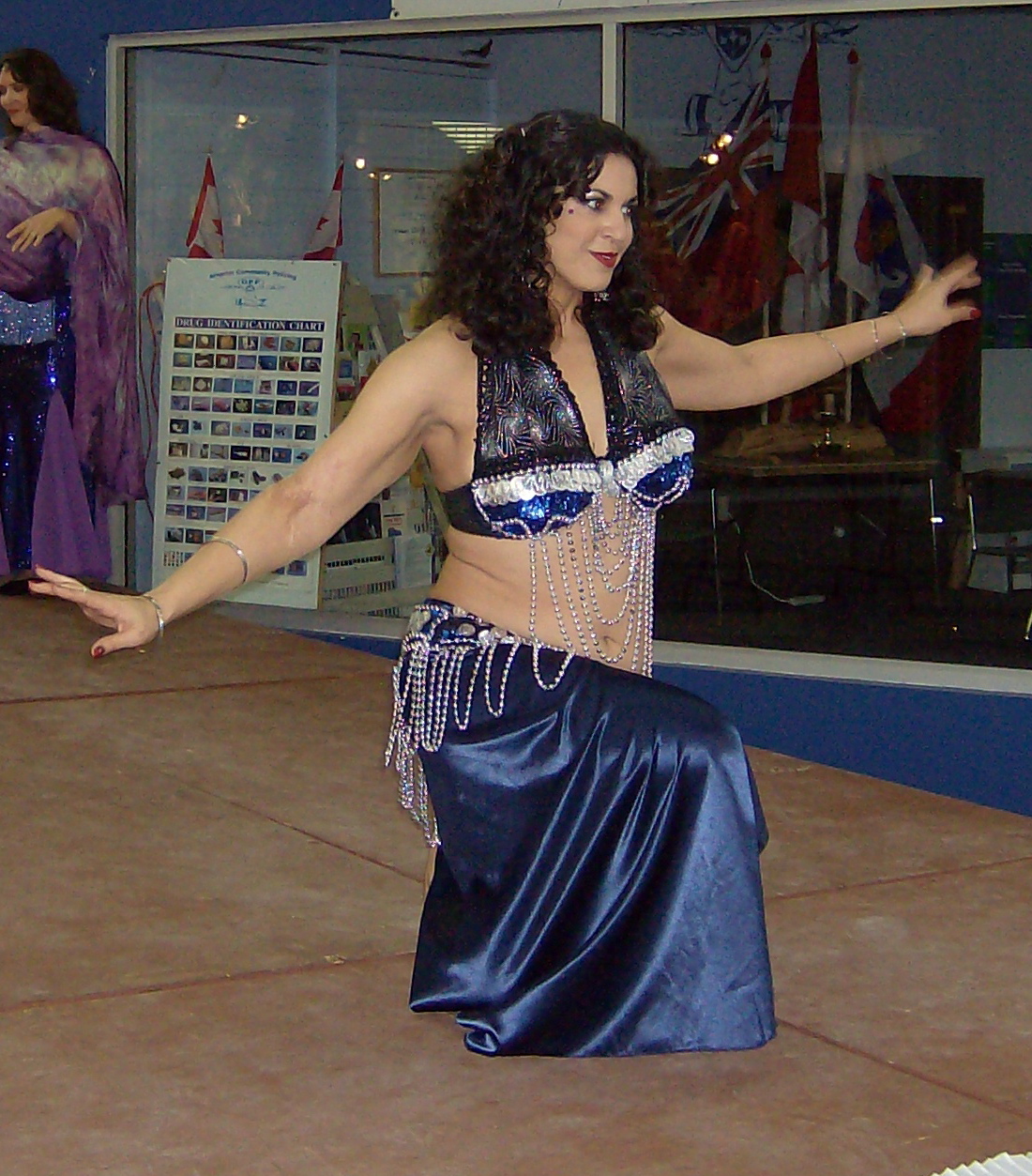 JULY 19, 2009 ~TODAY!
Summer Bellydance Workshop with Zena
When: Sunday, July 19, 2009
Where: Dance with Alana Studio, 858 Bank St. @ 5th Ave
Time: 1:00pm – 4:00 pm with an intermission
Cost: At the door, $50 (cash only)
This includes the workshop, bottled water and light snacks, Choreography on DVD and music for the routine.
Please bring finger cymbals, bellydance coin belt, snug fitting exercise clothing, dance slippers, a notebook. (Optional) This workshop will include an extended warm-up, technique review for the dance moves and choreography practice following the break.
Contact: Zena for pre-registration and the address to send in payment
Email: zena555@rogers.com
JULY 19, AND 26, 2009- TODAY!
Sha' Vega Malibu Presents Sweat and Swim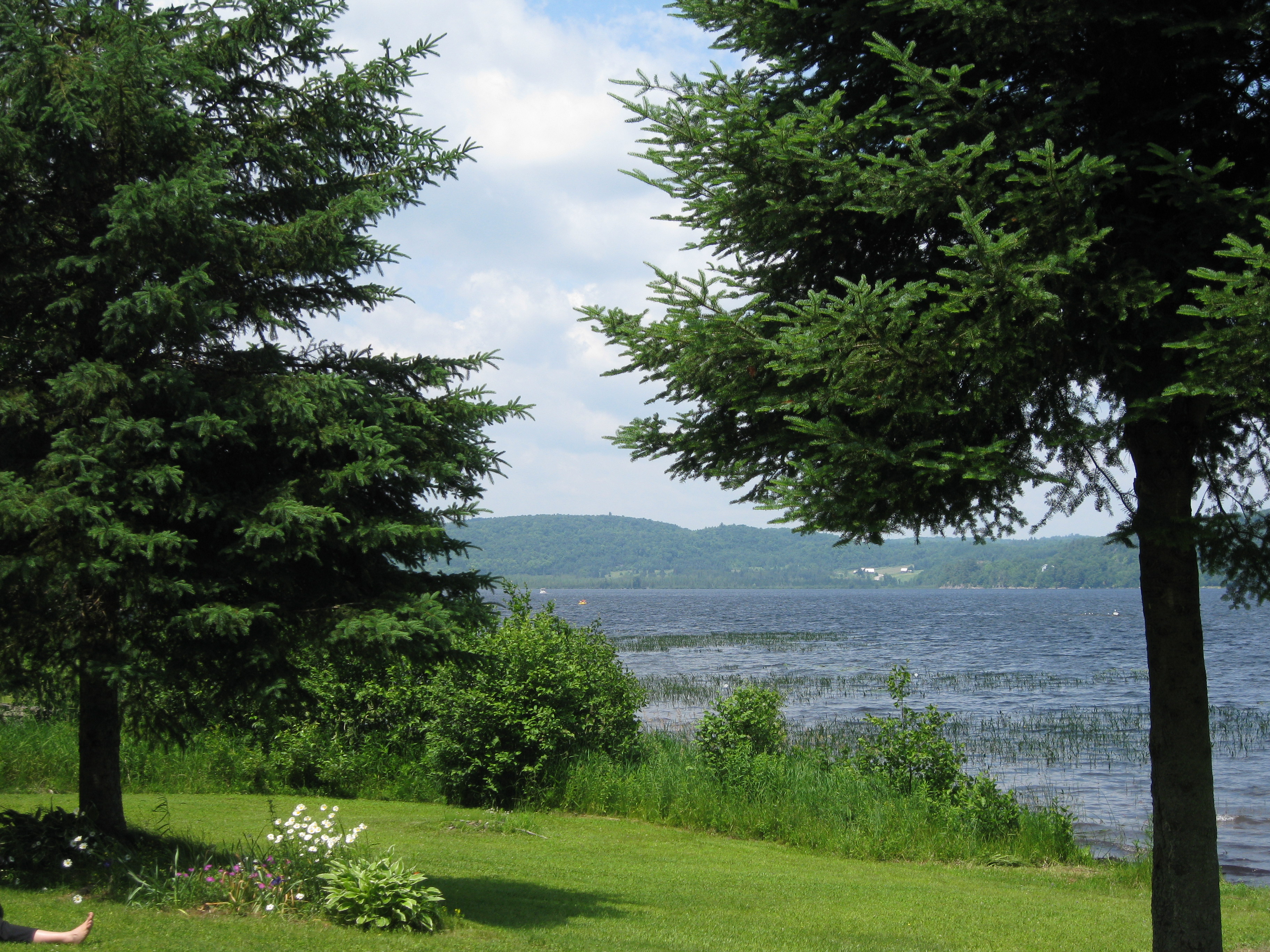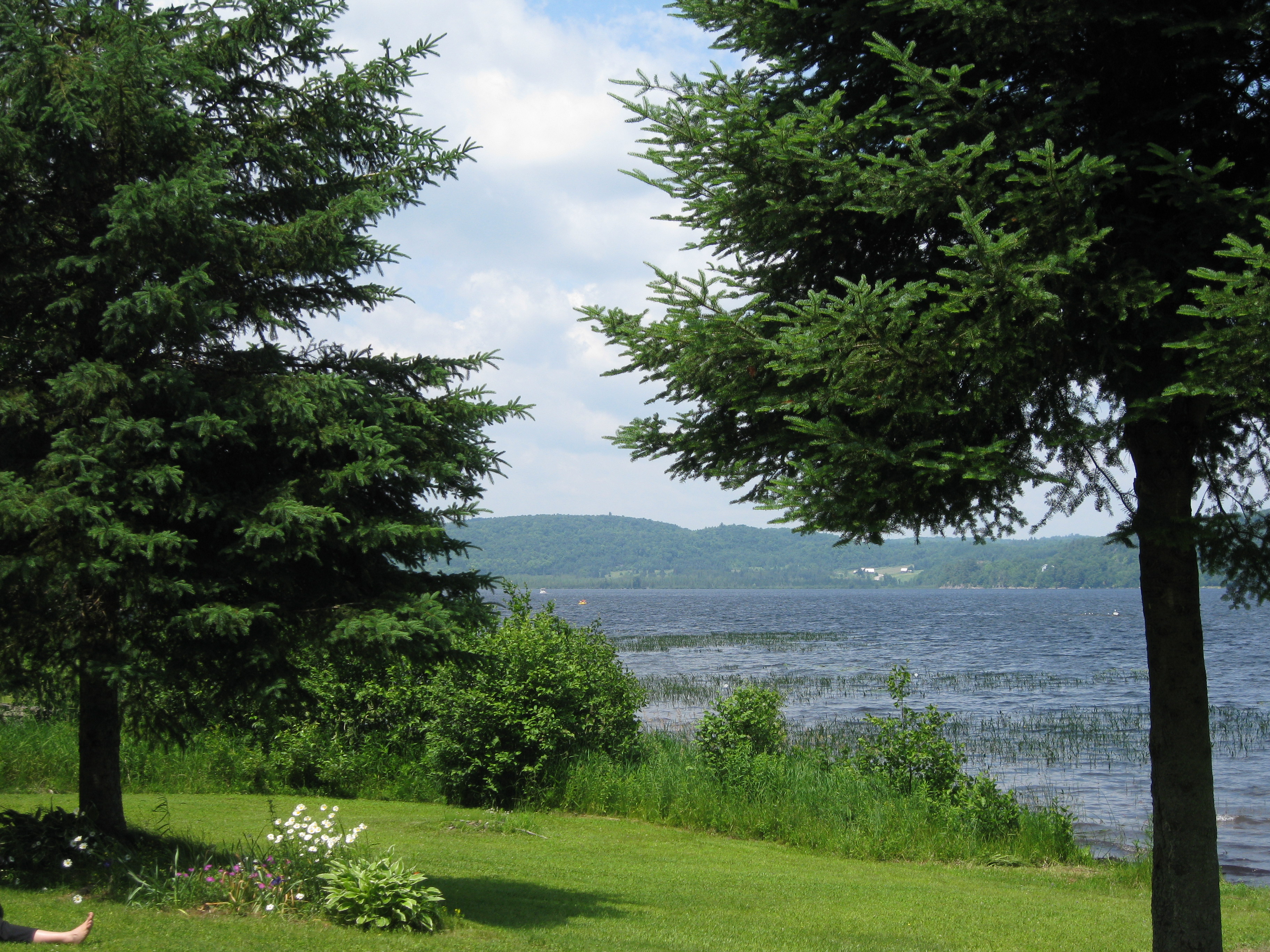 Don't miss this opportunity to Sweat and Swim on Sunday, July 19th and again on July 26th.
Two different and exciting classes are being offered plus a delicious and healthy luncheon on the lakeside, belly dance videos on the big screen AND swimming in the lake until your heart's content.
Where? The class is being held at 300 Saddler Road at Forêt la Blanche Interpretation Centre, (2nd floor) in Mayo, QC.
The luncheon to follow will be at my residence, just 4 km from Forêt la Blanche Interpretation Centre.
What time? Class is from 10:00 a.m. 12:30 p.m. Lunch and everything else after 12:30 p.m.
How long does it take to get there anyway? Give yourself about 50 minutes to make it here from Orleans and about an hour from downtown.
After lunch options
· more swimming
· a pottery studio tour
· gabbing on the deck sipping cool drinks in tall glasses
· watching belly dance performances on the big screen TV
Class content – TWO different classes are being offered.
Class #1 – July 19. 
Drum solo I. Did you like my drum solo at Halyma's Central Class Party on June 10? Do you want to learn it? I'm offering this class to students who are dancing at Level 3 and beyond. You will learn my Drum Solo I – a drum solo complete with veil entrance and finale! This class will be very challenging. Please bring you veil. Prerequisite for this class is one year or more of belly dance classes.
Class #2 – July 26. 
Introduction to Zills (finger cymbals). You will learn 4 basic Zill patterns and some belly dance combinations to go with those patterns. This class is suitable for anyone who would like to learn to play Zills or needs drilling and practice on what you already have learned. If you have Zills, please bring them. I have several set of Zills that I can loan for the day if you do not have your own set. Prerequisite for this class is at least one session of belly dance classes.
The cost for this day of fabulosity? Only $40! Or take BOTH classes for just $75!!
Sign up early!! There are just 10 spots opened for each of these special summertime classes.
Guarantee your spot by filling out the registration form then send your form and cheque in as soon as possible.
Registration form is available by writing Sha' Vega at sha_vega@hotmail.com
Alternately, it is available in the files section on doCod http://ca.groups.yahoo.com/group/doCod/
JULY 23 and 30, 2009~REMINDER
SUMMER PRACTICE EVENINGS
Thursday evenings of dance – come out and play
Where: 172 Guigues – Routhier Community Centre, 2nd floor
When: 6:30 to 8:30p.m.
What: Two hours in an air conditioned room with mirrors to play as you wish!
There with a cd player and music. Feel free to bring your own music too, or just take advantage of space and a safe fun atmosphere to test drive those belly dance moves you learned through the winter and spring!
Drop in anytime during the two hours to play, practice, and socialize.
Join us for a fun night out to get some exercise, to practice for upcoming performances, or try those props you have learned through the year and have nowhere to practice them!
OPEN TO ALL LEVELS – Beginner through professional!
Please note: this is not a class – but you'll learn new stuff by watching and playing.
Questions: tracey@tav-creations.com
PS: If there is enough interest, I will see about having it continue while I am away in August!
JULY 24-26 ~ MADSION ,WI ~REMINDER
Mona N'wal and the Madison Multicultural Dance Center are hosting Isadora Bushkovski
(www.izzydancer.com) for a full weekend workshop, July 24-26 in Madison, WI. Topics include: Izzy's Bellydance Bootcamp Teaser (Friday), Fusion Fiesta (Saturday) and Oriental Choreography (Sunday).
Check out our website at www.madisonmultidance.com/izzy.html for more information.
Coming from out of town? We've arranged for discounted rooms at Baymont Inn and Suites, 8102 Excelsior Dr, Madison 608-831-7711 (www.baymontinns.com) Use code: MMDC and book by July 3rd for $65/night
Phaedra
manager- Madison Multicultural Dance Center
www.madisonmultidance.com
Saturday July 25th ~Kingston, ON
Slow Motion Tribal Fusion workshop with Leslie
In this workshop, you will participate in a yoga based warmup, which links yoga practice to dance movement. Following the warmup, we will drill gooey slow movements with an emphasis on developing strong isolations for well defined movements. Once we've established our
movement base, we will begin to learn some original short
combinations, which will be woven into an improv choreography at the end of the workshop. This workshop will appeal most to tribal fusion and ATS dancers, but the technique component will also strengthen your skills for performing takqsim as an Oriental dancer. Combinations are designed to be incorporated into your own dance style.
About Leslie:
Leslie began studying American Tribal Style bellydance and Tribal Fusion in 2003, and has taught and performed all over the country. She is a student of Rachel Brice and The Indigo Bellydance Company, as well as studying with Suhaila Salimpour, Jill Parker, and Ariellah. Leslie travels often to take workshops with her teachers and has
recently been accepted into the Master of Arts, Dance program at York University in Toronto. In Ottawa, she directs Shakti fusion bellydance, and her company has performed at Spirit of the Tribes in Florida, and Elevation in Colorado, as well as performing in Ottawa, Toronto, and Montreal on a regular basis. Leslie is also a certified
Hatha yoga instructor and has taught yoga at the Public Health Agency of Canada since 2007.
Workshop Details…
Saturday July 25th
1-4 p.m.
Seniors Association
56 Frances Street
Kingston, ON
Contact: 
Lisa Pennock
613-532-4415
lisa.pennock@gmail.com
Cost: $60
Must register/contact me by July 20th
July 26, 2009 – REMINDER
Tribal Fusion workshop with Leslie
As Leslie has been accepted into the Master of Arts, Dance program at York in Toronto, this will be the last opportunity for a while to get in some study of Tribal fusion bellydance on a regular basis. Please note that the below listings are fundraising activities to support this course of study 🙂 Workshops are $50 each. In the fall, Leslie will return to Ottawa periodically to teach monthly workshops.
Sunday, July 26th
Yoga for Bellydance
This workshop is a 3 hour part practice, part lecture about the benefit of specific yoga poses and how they help support alignment in dance. Leslie is a certified Hatha yoga instructor and also draws from her training with Rachel Brice.
2-5pm
1196 Bank, Makin' Moves studio
$50 for this 3 hour workshop
to register: leslie AT shaktifusion DOT ca
AUGUST 22, 2009
Performance by Shifra Tobiasch
Saturday, August 22, 2009
The Cavern @ 112 Osborne Street, Winnipeg, MB. Phone: 204-284-7201
Night of burlesque + belly dance performance with Shifra Soria Tobiasch & dancers (old & new). Stay tuned for more information (dancers names & more events).
שפרה טוביאש 
Shifra Tobiasch 
طوبياش شفرا 
Leading Master Belly Dance Master zills 
Burlesque instructor 
http://masterbellydance.com/
OCTOBER 9, 2009 ~ Tickets are going fast!
A Thanksgiving weekend with Rachel Brice!
Friday October 9th
Shakti fusion presents: Fall Fusion Cabaret
The Arts Court Theatre, 2 Daly Avenue, Ottawa, ON
Featuring Rachel Brice, with Leslie, Shakti fusion, Rosanna, Tribu Ghabal, Anna & Safiya, Milana & Jamilah and Mat Jacob.
Doors 7pm, show at 8pm
Tickets are $30 in advance and are available through Leslie: leslie@shaktifusion.ca
LIMITED NUMBER OF TICKETS AVAILABLE! GET YOURS NOW!
OCTOBER 24, 2009
DANCERS' BAZAAR
Save the date! The usual times and location – 260 McArthur, noon to 4 p.m. etc.
 NOTE: it will be on a Saturday this time around – let's see how that goes!
Registration for vendors will be available as of September 1st – when I am back from my break!
SUMMER 2009 CLASSES
OTHER LOCAL CLASSES ARE LISTED ONLINE –CHECK THEM OUT HERE!
SHIFA TOBIASCH – MANITOBA
Summer Classes – It's My Pleasure
Wednesdays | 10 weeks (beginning July 8)
It's My Pleasure Women's Resource Center, Dance Studio and Boutique at 205-250 Panet Rd. Winnipeg, MB. Call 204-853-7389 to register.
4:00 – 5:00 – Beginner Belly Dance
5:30 – 6:30 – Beginner Belly Dance
6:30 – 7:30 – Multi Level Burlesque Choreography
7:30 – 8:30 – Multi Level Belly Choreography
–Summer Workshops – Rady JCC
Tuesdays | 6:30 – 8:00pm
Rose and Max Rady Jewish Community Center @ 100B – 123 Doncaster St., Winnipeg, MB. Please call 477-7508 or fax 477-7530 to register.
July 21
August 11
August 18
September 1
FALL CLASSES – ALREADY!
TRACEY/HALYMA'S CLASSES
click on "class schedule" for details and descriptions in the right navigation bar
BYWARD MARKET AREA
172 Guigues – call 613 244-4470 for registration details and price starting mid August
Monday,Sept 14 Level 1 6:30pm.-7:30pm. ( 12 weeks)
Monday,Sept 14 Level 2 7:30pm.-8:30pm. ( 12 weeks)
Thursday,Sept. 17 Level 1 6:30pm.-7:30pm.( 12 weeks)
Thursday,Sept. 17 Level 2+ 7:30pm.-8:30pm.( 12 weeks) Creative Intermediate
Register online through the link on the Class Schedule page
OLD OTTAWA SOUTH area ( Near the May Fair theatre)
260 Sunnyside – call 613 247-4946 for registration details and price at the end of August.
Tuesday,Sept 15(12 weeks)6:30pm.-7:30pm. – level 1
Tuesday,Sept 15(12 weeks)7:30pm.-8:30pm. – level 2
Register online starting Sept. 2th, at 9 p.m.: http://www.oldottawasouth.com