To see this as the main website, click here . Also find the Teacher Directory, Shopping Opportunites, and Healing, Guides and Energy workers, Pampering sections there!
Good morning,
July is dwindling away, or flowing quickly away with the rain fall and fun activities we've had going on in spite of the rain!
Festivals and more festivals have been happening all over Ottawa, I hope you've been able to take some of them in!
I've been lucky to participate in some and see some shows, but it has been a working summer for me – til next weekend !  And I just confirmed that the summer OPEN PRACTICE Evenings will be running in August, thanks to my home base, Routhier Community Centre, and the generosity of Isaden/Erika and Zamira/Gailene! Details are in the news below!
ALSO: BLOG CONTEST ON TIL JULY 31ST:
I look forward to seeing your comments below as the contest I am running will be open for the rest of the week – take a moment, click over and  say something fun!  You could win!
Next weekend will have the final FULL edition for the summer – PLEASE SEND IN YOUR INFO BY FRIDAY, JULY 31st in order to make sure I get your Fall schedules, upcoming workshops etc online for the month of August, and sent out to everyone  next weekend!
Have a great week!
Tracey/Halyma
Sunday, July 26
DANCERS' NEWSLETTER – Update EDITION
Check out the Dancers' Newsletter extra features:
This week's Dancers' Newsletter Extra Feature is a visit to My BLOG – With A CONTEST!
Click here for a quick look!
2009 EVENTS
JULY 30, 2009 to AUGUST 27, 2009 ~ EXTENDED DATES
SUMMER PRACTICE EVENINGS
Thursday evenings of dance – come out and play
Where: 172 Guigues – Routhier Community Centre, 2nd floor
When: 6:30 to 8:30p.m.
What: Two hours in an air conditioned room with mirrors to play as you wish!
There with a cd player and music. Feel free to bring your own music too, or just take advantage of space and a safe fun atmosphere to test drive those belly dance moves you learned through the winter and spring!
Drop in anytime during the two hours to play, practice, and socialize.
Join us for a fun night out to get some exercise, to practice for upcoming performances, or try those props you have learned through the year and have nowhere to practice them!
OPEN TO ALL LEVELS – Beginner through professional!
Please note: this is not a class – but you'll learn new stuff by watching and playing.
During August, it will be hosted by Isaden and/ or Zamira, who will provide some music for your dancing pleasure – but please bring your own cds as well!
July 26-Sunday ~ TODAY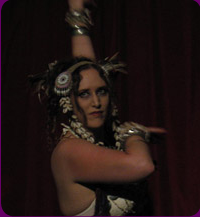 Tribal Fusion workshop with Leslie
As Leslie has been accepted into the Master of Arts, Dance program at York in Toronto, this will be the last opportunity for a while to get in some study of Tribal fusion bellydance on a regular basis. Please note that the below listings are fundraising activities to support this course of study 🙂 Workshops are $50 each. In the fall, Leslie will return to Ottawa periodically to teach monthly workshops.
Sunday, July 26th
Yoga for Bellydance
This workshop is a 3 hour part practice, part lecture about the benefit of specific yoga poses and how they help support alignment in dance. Leslie is a certified Hatha yoga instructor and also draws from her training with Rachel Brice.
2-5pm
1196 Bank, Makin' Moves studio
$50 for this 3 hour workshop
to register: leslie AT shaktifusion DOT ca
JULY 26, 2009~ TODAY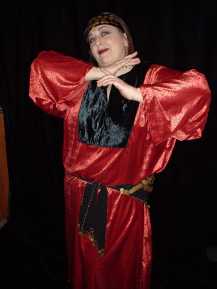 Sha' Vega Malibu Presents Sweat and Swim
Don't miss this opportunity to Sweat and Swim on Sunday, July 26th.
A different and exciting class is being offered plus a delicious and healthy luncheon on the lakeside, belly dance videos on the big screen AND swimming in the lake until your heart's content.
Where? The class is being held at 300 Saddler Road at Forêt la Blanche Interpretation Centre, (2nd floor) in Mayo, QC.
The luncheon to follow will be at my residence, just 4 km from Forêt la Blanche Interpretation Centre.
What time? Class is from 10:00 a.m. 12:30 p.m. Lunch and everything else after 12:30 p.m.
How long does it take to get there anyway? Give yourself about 50 minutes to make it here from Orleans and about an hour from downtown.
After lunch options
· more swimming
· a pottery studio tour
· gabbing on the deck sipping cool drinks in tall glasses
· watching belly dance performances on the big screen TV
Class content
July 26. 
Introduction to Zills (finger cymbals). You will learn 4 basic Zill patterns and some belly dance combinations to go with those patterns. This class is suitable for anyone who would like to learn to play Zills or needs drilling and practice on what you already have learned. If you have Zills, please bring them. I have several set of Zills that I can loan for the day if you do not have your own set. Prerequisite for this class is at least one session of belly dance classes.
The cost for this day of fabulosity? Only $40!
Sign up early!! There are just 10 spots opened for each of these special summertime classes.
Guarantee your spot by filling out the registration form then send your form and cheque in as soon as possible.
Registration form is available by writing Sha' Vega at sha_vega@hotmail.com
Alternately, it is available in the files section on doCod http://ca.groups.yahoo.com/group/doCod/
AUGUST 13, 2009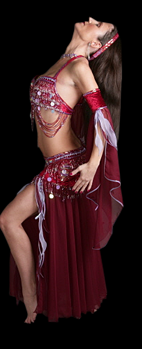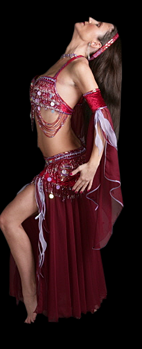 DRUM SOLO WORKSHOP WITH ZELIA
Thursday, August 13, 2009
6:45 p. m. to 9:45 p.m.
Nepean Creative Arts Centre
35 Stafford Rd., Nepean (Bells Corners)
For intermediate to advance level dancers as well as professionals.
$45 by August 7, 2009, $55 thereafter
Workshop includes:
Warm-up and a cool-down
Break down of all the movements and combos bit by bit to ensure all workshop participants can learn to master this wonderfully fun choreography
Notes for the choreography
A DVD of Zelia performing the choreography is available for $10 to those who pre-order.
For more information about Zelia, please visit her website: www.firespirit.ca.
You can access the flyer at www.ottawabellydance.com/events.html
To register, fill out the flyer and mail it in along with your payment. For info contact julieATottawabellydanceDOTcom.
AUGUST 20, 2009
Hadia: Master Class in Montreal~ UPDATED INFO

I hope that you are having a fabulous summer so far! I am very happy to let you know that I will be back in Montreal for a one evening Master Class on Thursday, August 20th at Studio Metronome, from 5:30 to 9:30pm. I will be teaching technique, musical interpretation and choreographic sequences to a gorgeous song called "Ba'eed Annak".
Registration before August 1st is $80, August 1st to 15th $90 and after August 15th $100
Please click on the link http://www.hadia.com/index.php?id=15#montreal2009 for more info, and the registration forms. If you have any questions, please feel free to call me at 514 969-2220 or email me at hadia@hadia.com 
The workshop is almost full so be sure to register as soon as possible for this great evening!
Join me for my Last and Latest Greatest Dance Tour to Turkey – "Gateway to the Orient" from Sept 15th to 30th. Don't miss the early registration deadline on August 1st to take advantage of our great discount for this last fabulous tour, which includes 20 hours of wonderful dance training with Master instructor Reyhan Tuzsuz and Hadia in authentic Turkish Rom and Egyptian Oriental dance . There are still a couple of spots waiting for you on our adventure into authentic Turkish Culture, Dance and History through Istanbul, Bodrum, Afrodisias, Pamukkale and Cappadocia. For all info and registration forms http://www.hadia.com/events/turkey2009.html
Hadia www.hadia.com
Bonjour les belle danseuses!
J'espère que tout passe très bien chez vous cet été! Je suis très heureuse à vous envoyer les nouvelles que je serais de retour à Montréal jeudi, le 20 Aout pour un soir de « Master Class » au Studio Métronome du 17h30 au 2h30. J'enseignerai la technique, l'interprétation musicale et les séquences chorégraphique a une très belle chanson « Ba'eed Annak ».
Les prix sont 80$ pour l'inscription avant le 1e Aout, 90$ entre le 1e et le 15 Aout et 100$ après le 15 Aout. Pour tout info ainsi que les formulaires d'inscription veuillez cliquer sur le lien ici http://www.hadia.com/index.php?id=15#montreal2009 si vous avez encore des questions, je vous invite de m'appeler à 514 969-2220 ou de m'envoyer un courriel à hadia@hadia.com
Vu que l'atelier est presque complet maintenant, n'hésitez pas de vous inscrire bientôt pour vous assurer votre place parmi nous!
Hadia www.hadia.com
OCTOBER 9, 2009 – FINAL WEEK TO GET TICKETS IN ADVANCE
A Thanksgiving weekend with Rachel Brice!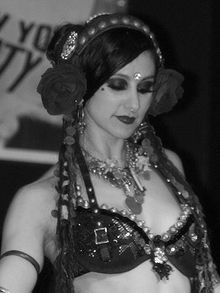 Friday October 9th
Shakti fusion presents: Fall Fusion Cabaret
The Arts Court Theatre, 2 Daly Avenue, Ottawa, ON
Featuring Rachel Brice, with Leslie, Shakti fusion, Rosanna, Tribu Ghabal, Anna & Safiya, Milana & Jamilah and Mat Jacob.
Doors 7pm, show at 8pm
Tickets are $30 in advance and are available through Leslie: leslie@shaktifusion.ca LIMITED NUMBER OF TICKETS AVAILABLE! GET YOURS NOW!
NOT QUITE BELLY DANCE EVENTS:
JULY 29, 2009
Mystara Boutique Open House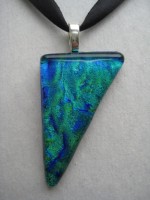 This coming Wednesday, July 29th, I would like to invite you to the semi-annual Mystara Boutique open-house, where I will have all my fused glass and other interesting items on display, and available for purchase! Come enjoy some cocktails and snacks, and browse through this season's colourful colletion of new products (for men too!), as well as your favourite fused-glass jewellery items! There is no pressure to buy, so come for a visit and bring your friends! All are welcome.
Date: This coming Wednesday, July 29th, 2009
Time: Drop in anytime between 5pm and 10pm
Place: Tara's! 289 Metcalfe St. unit 2 (between Lewis & Gilmore)
Parking: There is plenty of free street parking after 5:30pm
Looking forward to seeing you!
-Tara 
Mystara Boutique ~ "Where Unique Meets Chic!"
www.mystaraboutique.com
Thursday evening July 30th
4:00 – 8:00 p.m.
Sisters Bazaar
http://www.sisterbazaar.com
Mini-boutique! Drop in on your way home from work…
187 Holmwood Avenue apt 2, upstairs
(close to Bank St., between Monk and Ralph)
upcoming bazaar; in TORONTO
Sunday August 16th, 2:00 – 7:00
22 Roseneath Gardens, please call for directions
613-234-5599, and after Aug. 14th 416-651-7218
Please see our website for details on the locations, as well as some new photos. And of course, there are always those one of a kind special surprises….
Please TELL YOUR FRIENDS, co-workers, anyone you think may be interested. It's important to note that these are "eco-friendly" hand crafted products, using natural fibres and dyes, hand embroidery, no child labour etc. We strive to bring the best Indian quality to those of discerning taste.
We look forward to seeing you all in the next few weeks.
Andree and Madeleine
FALL CLASSES – UPDATED INFO
TRACEY/HALYMA'S CLASSES
click on "class schedule" for details and descriptions
 in the right navigation bar
BYWARD MARKET AREA
172 Guigues – call 613 244-4470 for registration or  Register online
Monday,Sept 14 Level 1 6:30pm.-7:30pm. ( 12 weeks) $86.50
Monday,Sept 14 Level 2 7:30pm.-8:30pm. ( 12 weeks) $86.50
Thursday,Sept. 17 Level 1 6:30pm.-7:30pm.( 12 weeks) $86.50
Thursday,Sept. 17 Level 2+ 7:30pm.-8:30pm.( 12 weeks) $86.50
Note: 2+ is a Creative Intermediate that will allow the students more guided personal time to develop their own style as dancers.
OLD OTTAWA SOUTH area ( Near the May Fair theatre)
260 Sunnyside – call 613 247-4946 for registration. 
Tuesday,Sept 15(12 weeks)6:30pm.-7:30pm. – level 1$88
Tuesday,Sept 15(12 weeks)7:30pm.-8:30pm. – level 2 $88
Register online starting Sept. 2th, at 9 p.m.: http://www.oldottawasouth.ca
Zamira's Fall-Winter 2009 Classes
My classes are moving to a new home in a more central location. These specialty classes focus on the needs of 2 specific groups to bring the joy of Belly Dance to even more women and girls too. A description of my teaching style and thoughts about dance can be found on my website at theveiledeye.com
Women 50+ Belly Dance all levels
8 classes per session
$90.00 (taxes included)
6:45 – 7:45 PM (1 hour)
Sep 1 – Oct 20 2009
Oct 27 – Dec 15 2009
Youth Belly Dance for ages 13-17
8 classes per session
$80.00 (taxes included)
6:15 – 7:15 PM (1 hour)
Sep 3 – Oct 22 2009
Oct 29 – Dec 17 2009
All classes take place at Makin' Moves Dance Studio:
1196 Bank Street at Ossington Avenue
Old Ottawa South
For more information or to register please contact:
Zamira
The Veiled Eye
Email: zamira@theveiledeye.com
Phone: 613-797-4068
Website: http://www.theveiledeye.com
Jalilah's Fall 2009 Schedule
Authentic Middle Eastern Dance Classes
http://www.gildedserpent.com/aboutuspages/jalilahzamora.htm
At the RA Centre, 2451 Riverside Drive, Ottawa
Beginners Belly Dance Workout
Mondays 10:30-11:30 
Starting September 14 to December 7
$85 for CanFit members and RA members, $140 for non- members
To Register contact RA Centre:(613) 736-6224
At Greta Leemings Studio of Dance, 1460 Merivale Road, Ottawa
Intermediate Level Tuesdays Mornings 11-12:15 September 15 to December 15 
Price: $175 ($160 if paid by August 31)
Pilates Tuesdays 10-11 September 15 to December 15 $140
To Register contact Jalilah (613)228-8215 jalilah@rogers.com
At The Studio School of Dance, 74 Jamie Avenue, Ottawa-Nepean
Intermediate Level: Monday Evenings 7:30- 8:45 September14-December 14 
Price: $160 ($150 if paid by August 31)
To Register contact Jalilah: jalilah@rogers.com (613)228-8215
At Denise Enan's Studio Oasis 200 St. Joseph, Hull 
Intermediate Thursdays 6:15-7:15 PM $85 for 8 Weeks
Advanced Baladi/Belly Dance Thursdays 7:15-8:45 PM $100 for 8 weeks
To register contact Oasis (819) 776-5033