life's busy, isn't it?
Ah well – just a quick note to let you know about two fun events on this weekend: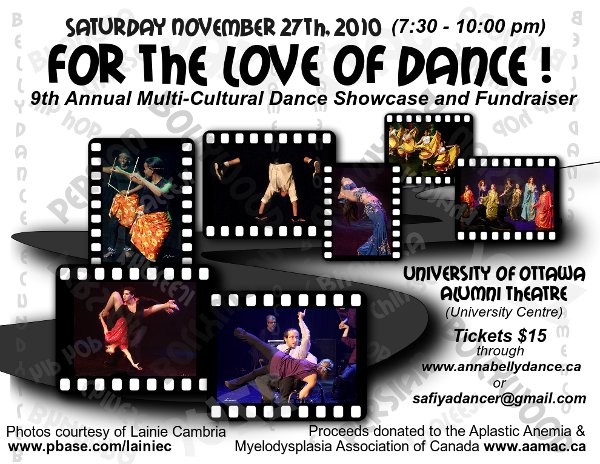 There are still lots of tickets available for the "For the Love of Dance" show, tonight at 7:30 pm at the University of Ottawa Alumni Theatre
Chinese folk dances by the Ottawa Chinese Arts Troupe and the Xin Hua Chinese Dance Troupe
Step-dancing by Pauline Brown's School of Stepdancing, and the Chad Wolfe Studio of Dance and Music
Romanian folk dances by IZVORUL Romanian Dance Troupe of Ottawa
Black-light Hooping by Sophie Latreille
Tribal Fusion by Niki and students
Street Jazz by the Dollhouse Dance Company
Hip Hop by Thrive
Bellydance by Anna & Safiya
…and more!
Fast-paced and informative, please come out and support this charity event…and have a great time too!
Tickets $15 available on-line at http://www.annabellydance.ca/events until 3:00 pm, and at the door after 6:30 pm
With thanks for your support,
Safiya
AND on SUNDAY: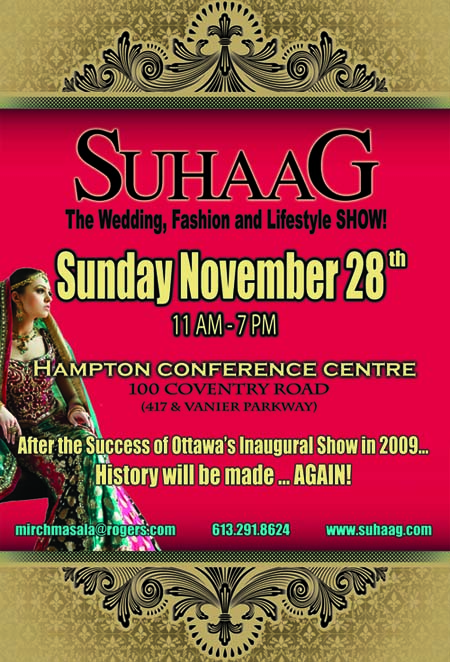 OVER 40 EXHIBITORS WITH UNIQUE IDEAS AND CREATIONS
MALE & FEMALE MODELS WILL BE SHOWCASED AT FASHION SHOWS SCHEDULED AT 1:30 & 4:30 PM
DON'T MISS THIS ANNUAL EVENT : FOOD +

FUN +

FASHION +
SAMPLES FOR THE FAMILY
MENTION THE MAGIC WORDS … "MirchMasalaRadio" AND YOUR ADMISSION IS FREE.