Had a wonderful time sleeping in, having breakfast with the hubby and then heading out to the Ottawa Dancer's Bazaar that is now under the helm of Eurika and Farasha.
And we got goofy: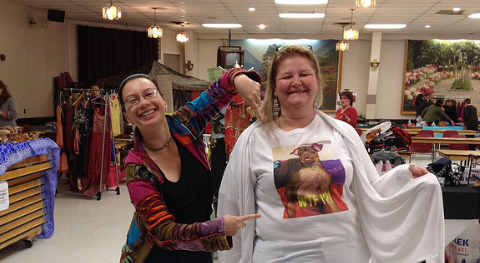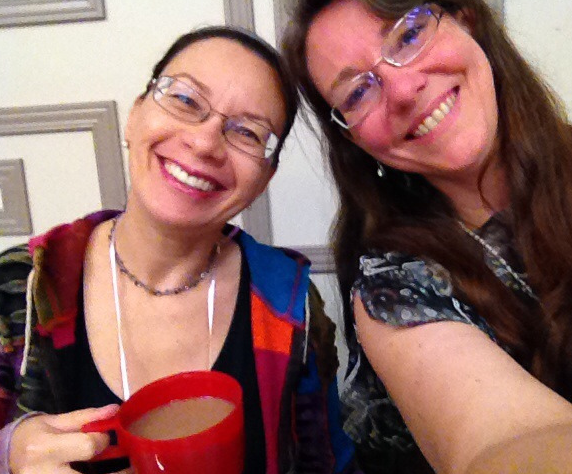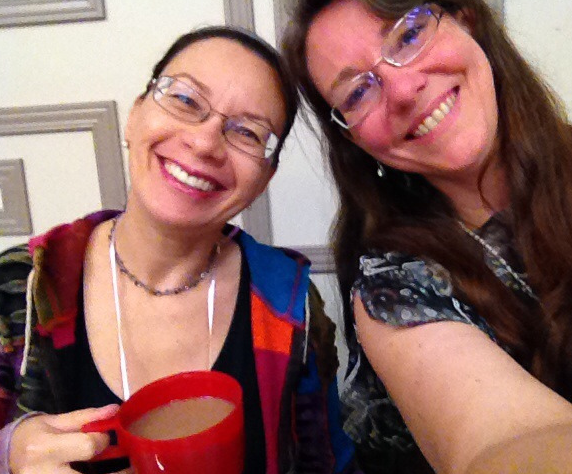 And I had fun!
Socializing with vendors who used to come when I was running this show, and meting new vendors that joined the fun at Erika's invitation, it was a great community event – as I always aimed for myself.
No this isn't all about me – but bear in mind, this is my blog, so I'm going relate to it from my perspective even as I happily acknowledge the passing of the torch.
The first joke of the day was arriving and seeing that Shibori Borealis Daisymobile had taken my fave parking spot – and Linda pointed out how I am no longer the "queen bee" of the day 🙂
Totally correct!
And so I took the spot beside, and after quickly unloading my stuff with the help of the fabulous volunteers, and then got set up and got more help from them as they found me an extra table, and set up my racks, I thought – I like being a vendor only – it's WAY EASIER!
So kudos to the new organizers, the great folks who help them and the vendors who keep on coming out to join in the fun!
Now back to our regular workload – busy sewing day ahead and more dancing to come!
Oh – and I still have some lovely pouches for sale – message me if your new veils need a home!