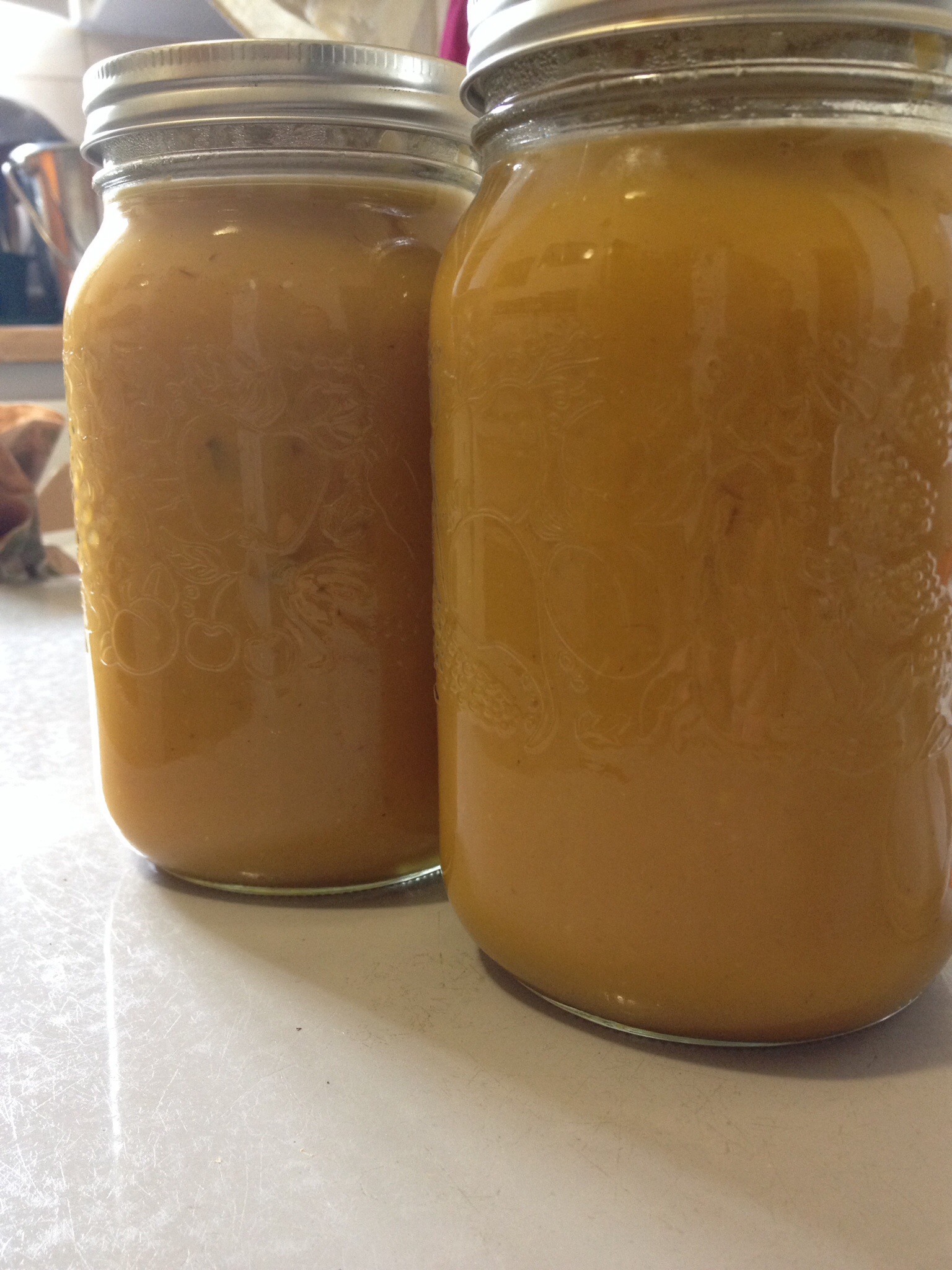 It is fall and the squash are all over the place- harvest time!!
So today's adventures:
Soup!
Yeah, this is classic and simple so not a lot of photos! And I did not weigh the squash so you can just judge the amounts for your own liking.
1-Chop half a white onion and 2 scallions into small chunks. Toss into a large pot.
2-Sauté the onions in 1 tablespoon olive oil, along with 1 teaspoon each( more if you like) of ginger and coriander powder.
3- While that's cooking, stir occasionally and peel and chop 2 squash ( smallish); add the chunks as you go.
4- Sauté the squash as you continue peeling and chopping- you can multitask right?
5- Let sauté for a few minutes after you get the last chunks in.
6- Add water to just cover the veggies; bring to a boil and turn down heat to simmer until tender.
7-Purée by your method of choice- I transferred the soup into a large stainless steel bowl and used an immersion blender.
8- Taste and add salt and pepper to your liking.
Enjoy!