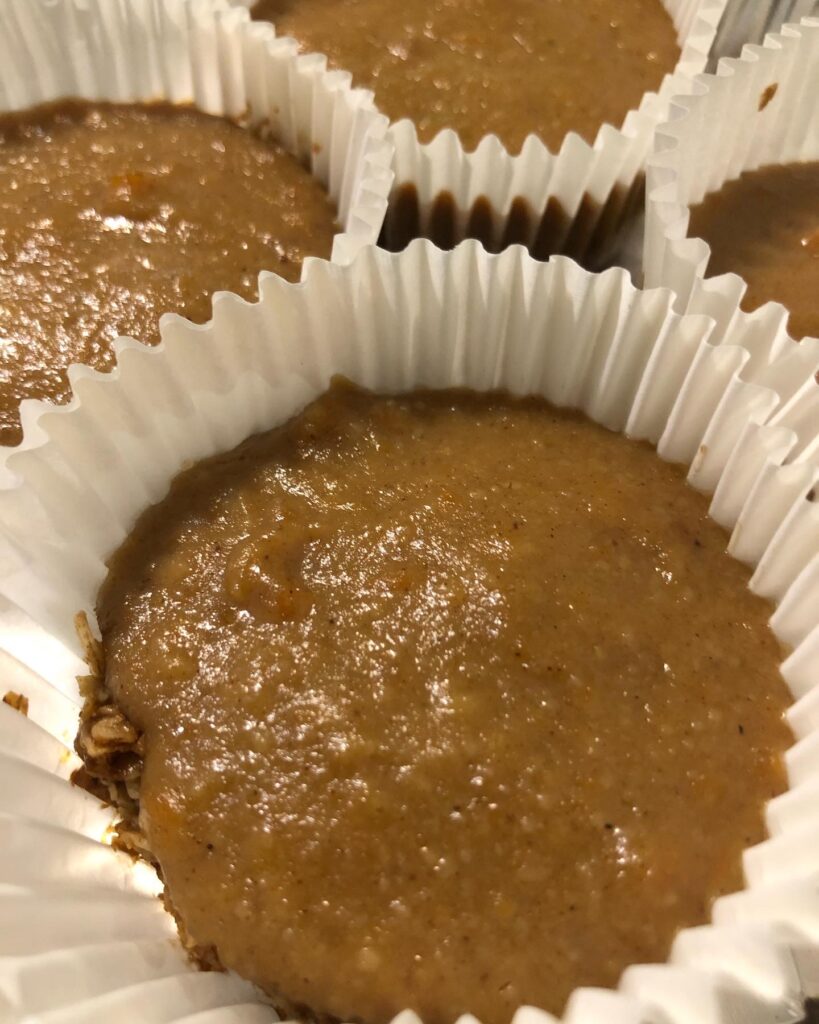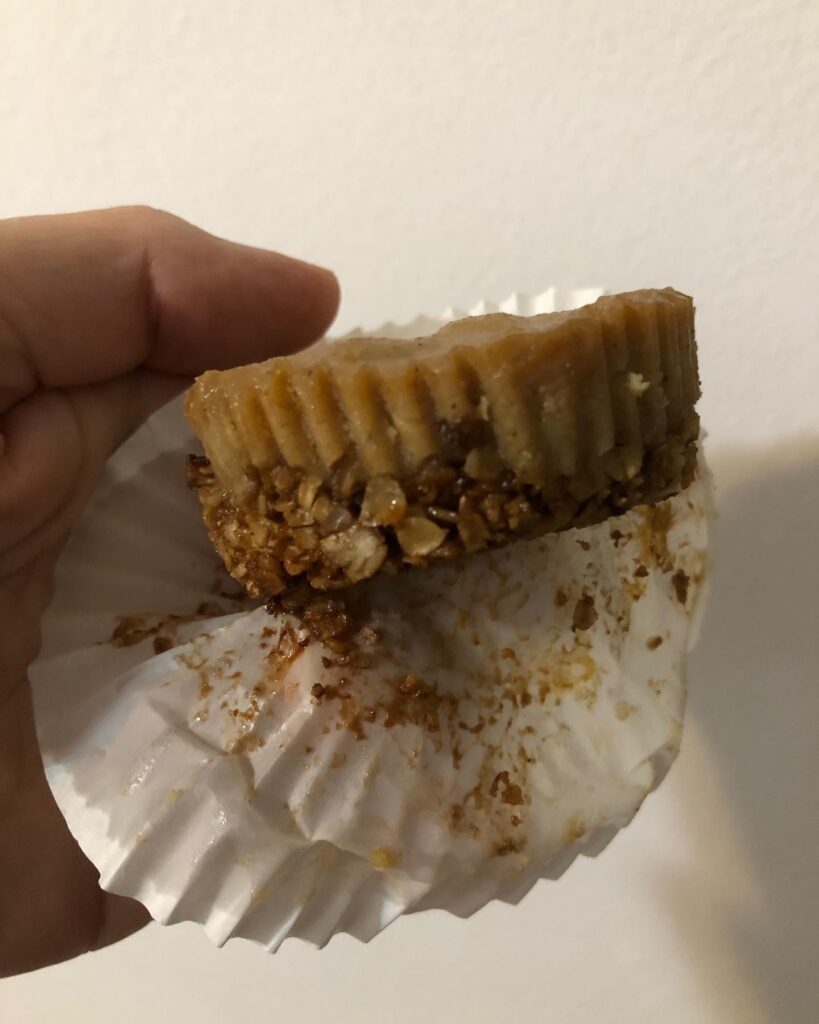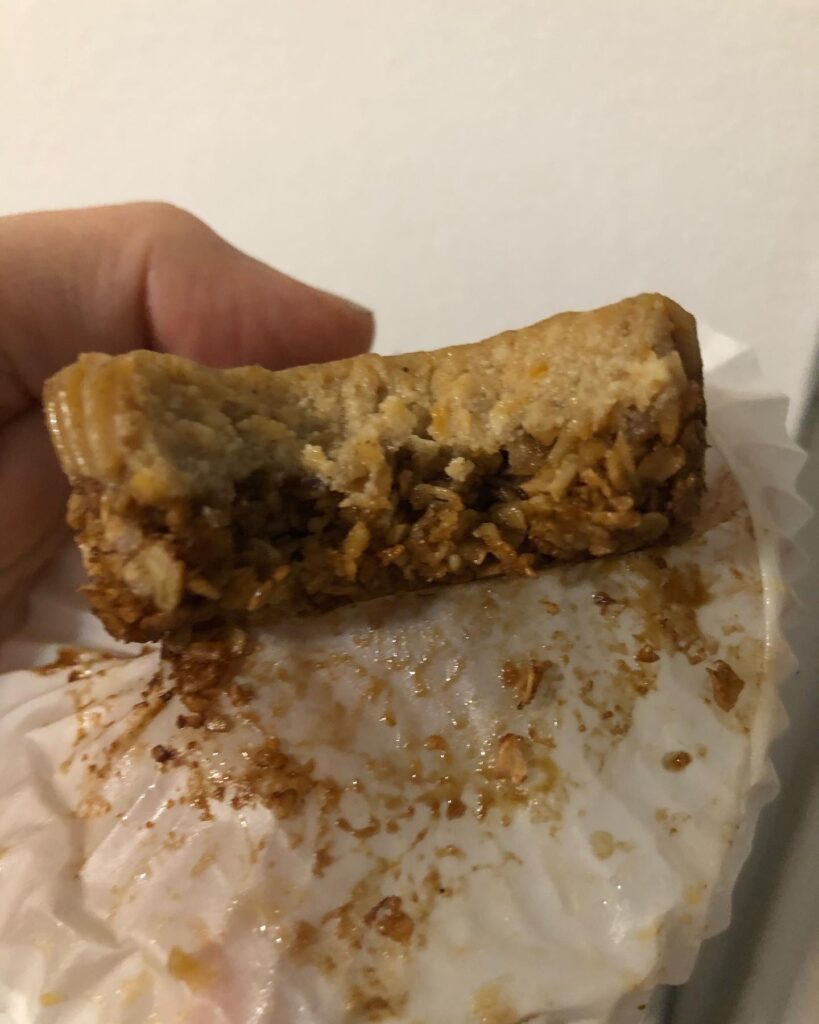 Sweet potato eggless cheesecakes
Ingredients
For the homemade cookie crust:
2 1/2 cups rolled oats
1/2 cup coconut sugar or brown sugar
3/8 teaspoon salt
1/2 cup butter/ margarine, room temperature 1/2 teaspoon vanilla
For the filling:
2- 250 gram packages cream cheese, room temperature or 1 blocks medium firm 454 grams- drained and pressed lightly
2⁄3 cup mashed sweet potato
1 tsp pumpkin pie spice or combination cinnamon, cloves, ginger/allspice
1 3⁄4 cup granulated sugar or brown sugar
 6 tablespoons milk (dairy or non dairy)
3 tablespoons cornstarch
1 teaspoons vanilla extract
1⁄4 teaspoon salt
Directions :
For the homemade crust:
1. Grease a 9″ springform pan on the bottom and up the sides. Or fill 24 muffin cups with paper
2. Preheat the oven to 350 °F (176 °C).
3. Place the crust ingredients in a food processor. Process for about 30 seconds or until when pinched together, it easily holds together.
4. Pat over the bottom and up the sides of the prepared springform pan. It won't make it all the way to the top. Or divide evenly amongst the 24 cups and tamp down with the bottom of a glass.
5. Bake for 14-18 minutes or until lightly brown (prepare the filling while the crust bakes).
6. Remove from the oven and let cool for 5 minutes before pouring in the cheesecake filling.
To bake the cheesecake:
1. Poke and microwave your sweet potato for 3-4 minutes on high until baked through. Allow to cool slightly, then peel and mash/ puree.
2. Turn the oven down to 325°F(163°C).
3. In a large mixing bowl, beat the cream cheese < or drained soft tofu> and sugar using an electric hand mixer at medium speed. Beat just until well combined and creamy.
4. Mix together the milk and cornstarch until no lumps remain. Add this, the mashed sweet potato and the remaining ingredients to the cream cheese mixture. Beat on low until well incorporated. Over beating will make cracks so don't over mix.
5. Pour over the crust/ divide evenly amongst the muffin cups.
6. Bake for 45 minutes for the full cake, 15-20 minutes for the muffin cups. The middle will still be a little jiggly.
7. Remove to a rack to cool for 2 1/2 hours.
8. Use a knife to run around the inside of the pan to loosen the crust from the pan.
9. Chill for at least 4 hours before cutting.
10. If the homemade oat crust is very firm and too difficult to cut straight from the fridge, let the cheesecake sit at room temperature for 20-30 minutes.
11. Cover and refrigerate any leftovers for up to 5 days. It can also be frozen whole or in pieces and thawed overnight in the fridge.
Original recipe this is based on: