Oh yes.
It's fall here and Sweet Potatoes are on sale, so a bag was purchased!
And I wanted to make something different but simple… I like making things with the least number of ingredients possible, but that still tastes good etc.
So after I steamed 4 medium sweet potatoes and puréed them, what to do next came as I progressed through the other baking I was doing and what I had on hand.
I was making turkey wontons, and had some wrappers left over so I created little tart shells with those by draping them over greased inverted muffin tins. I baked them until crunchy and golden at 350- maybe 10 minutes.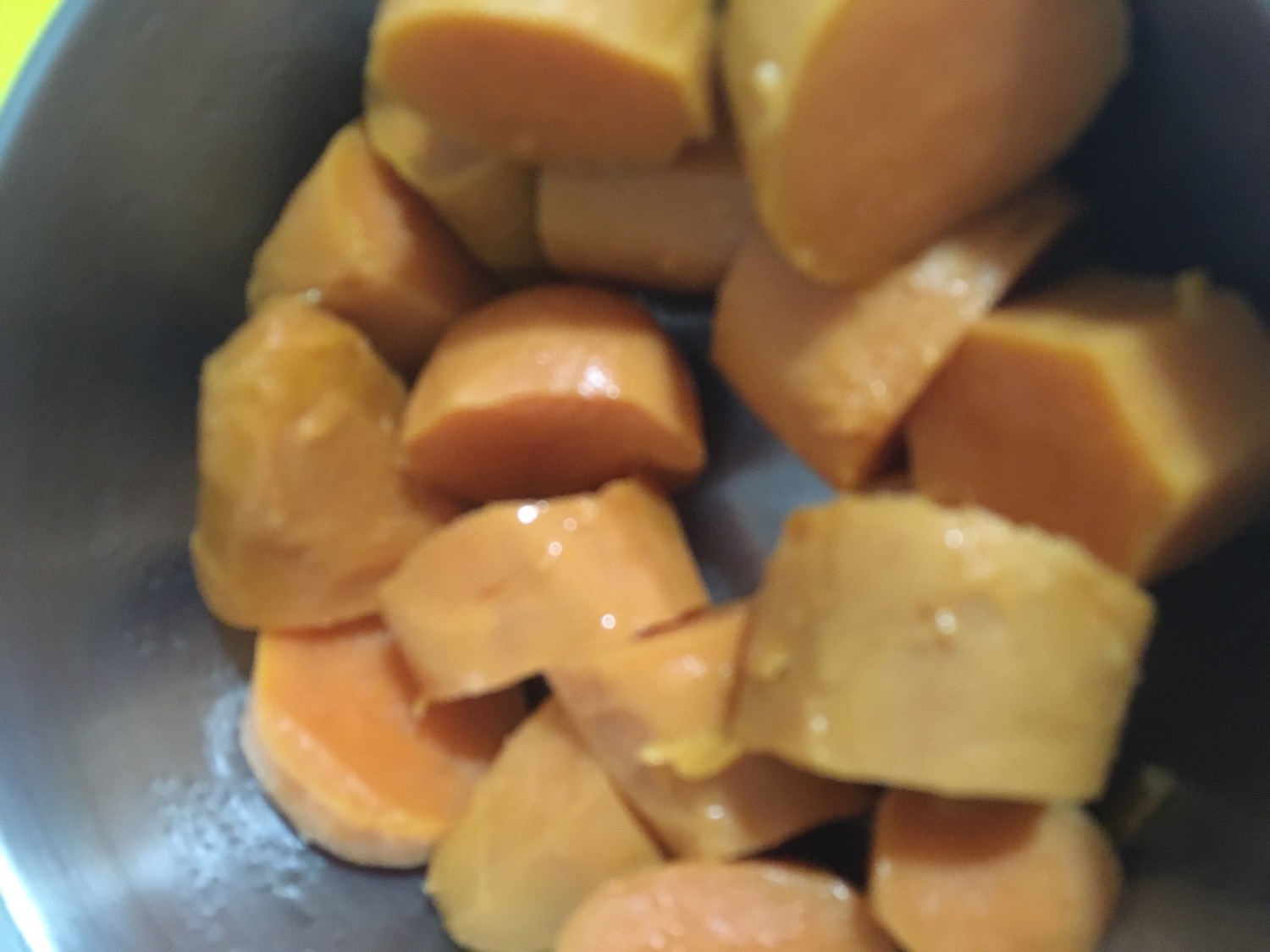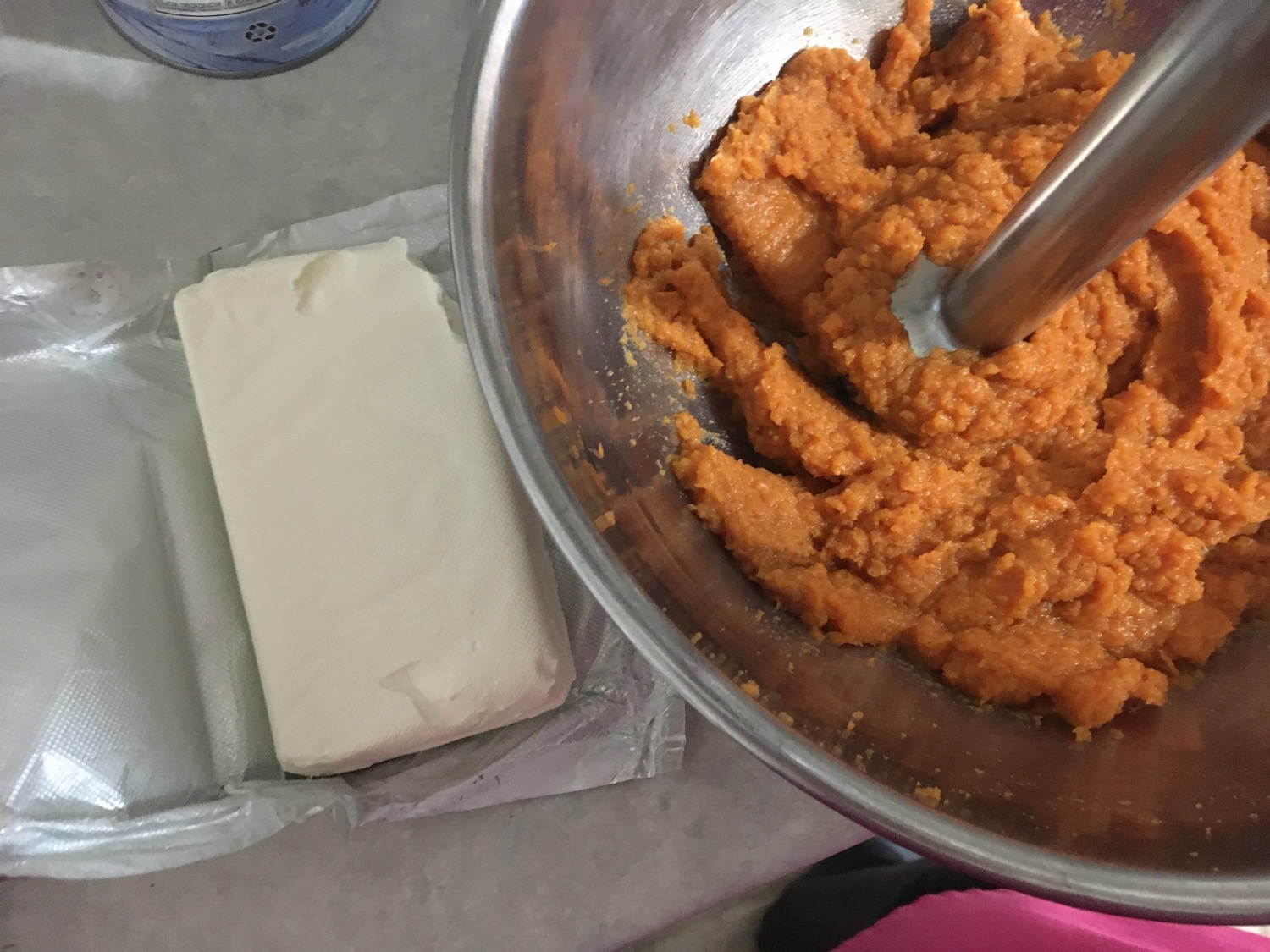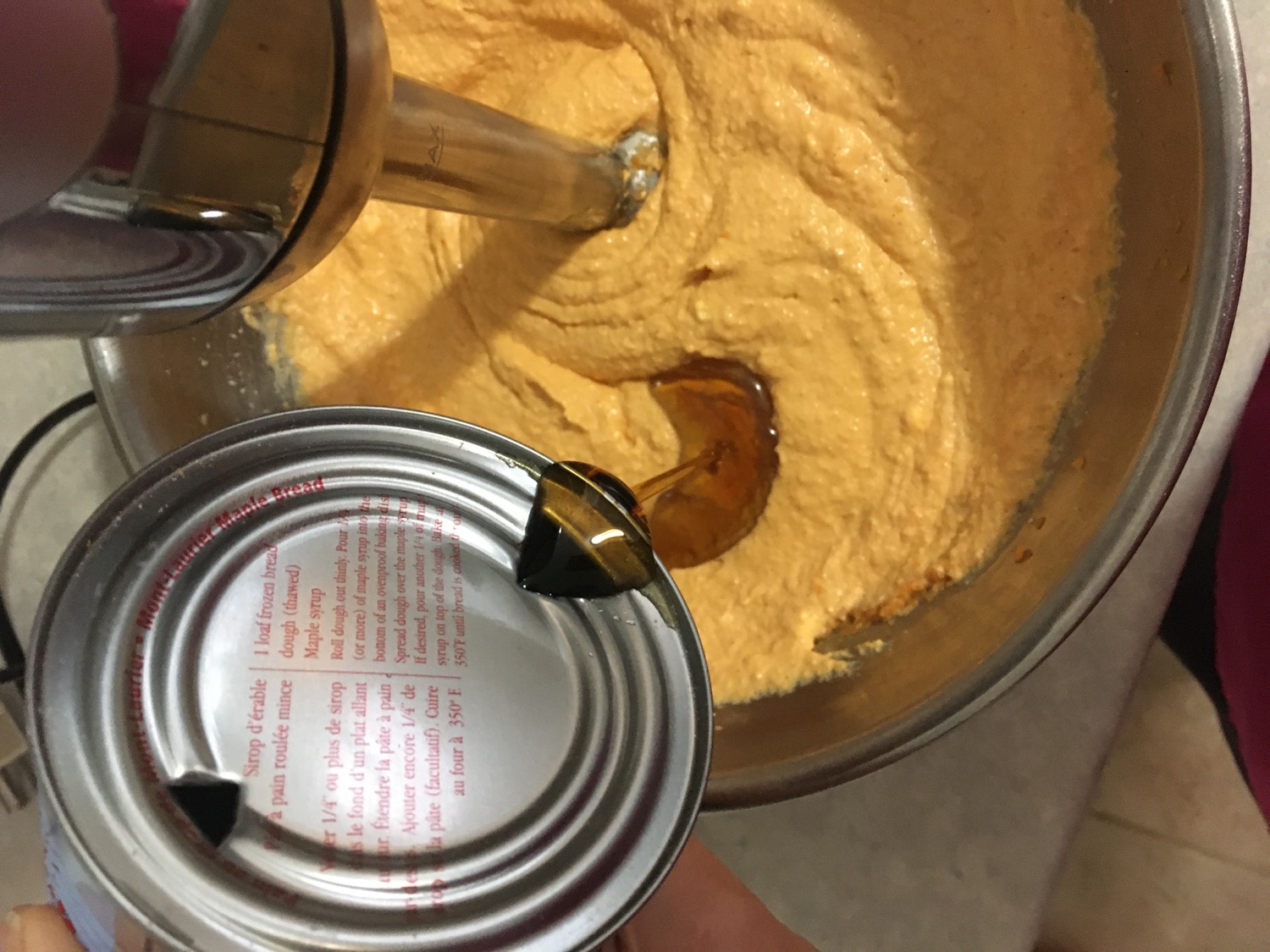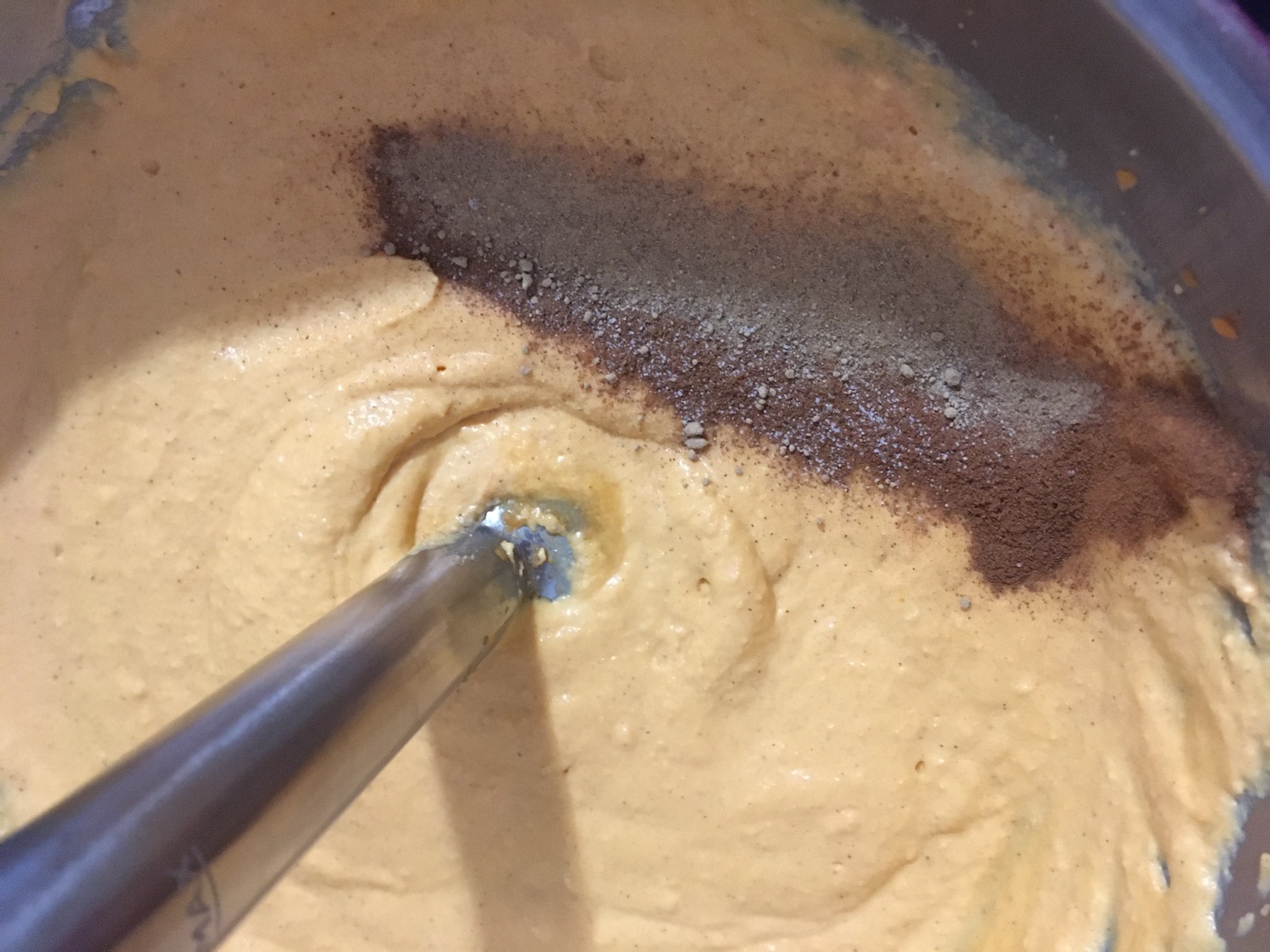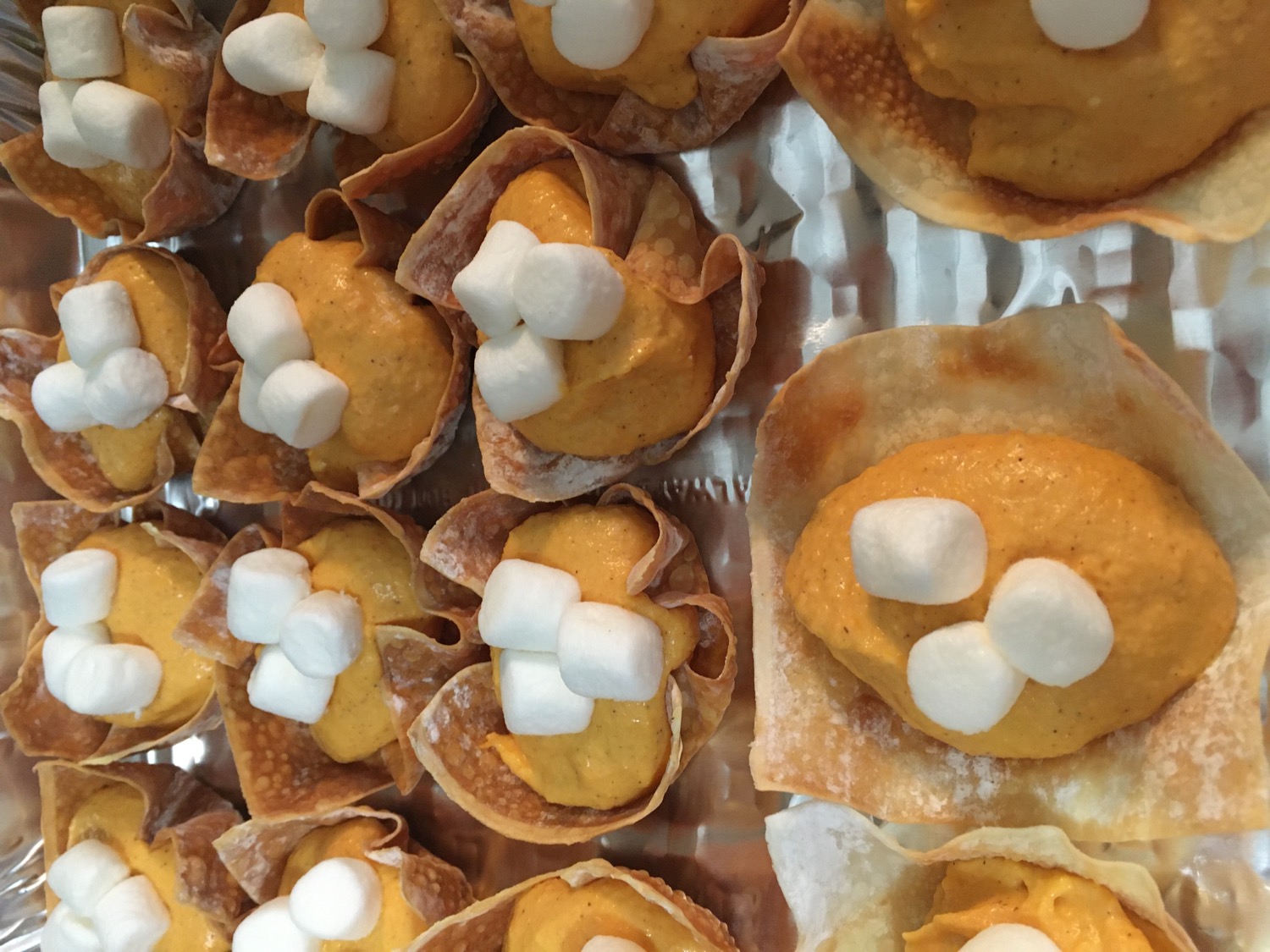 Approximate recipe:
Sweet Potato Cheesecakes
4 sweet potatoes ( each was about 1.5 inches thick by 4-5 inches long
1 250 gram block of cream cheese ( I think vegans could use soft tofu)
½ cup maple syrup ( or to taste)
1 tablespoon each cinnamon and ginger powder
Pinch of salt
30 wonton wrappers 3 inch square or round ( or tart shells)
90 mini marshmallows ( optional but fun)
Pre-bake the shells/ or make shells by draping the wonton wrappers over greased inverted muffin tins and baking at 350 until golden brown( maybe 10 minutes).
Steam or microwave or cook the sweet potatoes however you like. Peel them and purée.
Beat in the cream cheese and add the maple syrup and spices, taste and see if you want to adjust the flavours.
Beat until smooth then spoon into the cooled shells.
Top with marshmallows ( 3 each seemed good).
Chill or freeze until ready to serve.
Fun serving option: let defrost for a few minutes then place in 300 degree oven for 5 minute to melt the marshmallows or use a torch on unfrozen ones to brown the marshmallows.
Enjoy!