Jumped on the bandwagon-here are today's kitchen adventures!
Oatmeal Banana cookies:
2 smashed bananas
1 cup oatbran
1 cup oat flakes
.5 cup chocolate chips
.5 cup unsweetened flaked coconut
1 tsp vanilla extract
1 teaspoon cinnamon powder
1 teaspoon ginger powder
350 degree oven- 9-12 minutes- greased baking sheet.
Note: Original recipe posted here:
https://www.ambitiouskitchen.com/2-ingredient-healthy-banana-bread-breakfast-cookies-with-delicious-add-ins/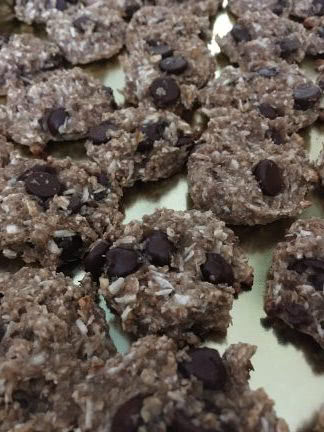 Sweet potato brownie cookies:
1 cup cooked mashed sweet potato
.5 cup natural peanut butter
.25 cup cocoa powder
.25 cup maple syrup
350 degree oven – 10-12 minutes for cookies- lightly greased baking sheet
Original recipe found on Pinterest: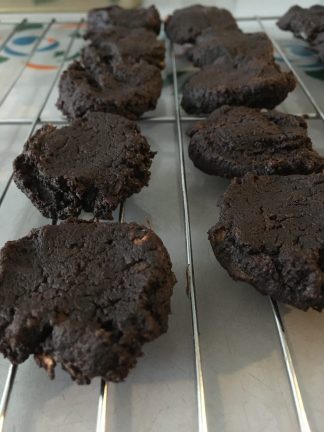 In the crockpot:
Original recipe found here:
https://pinchofyum.com/crockpot-sweet-potato-lentils
I'm using that recipe as inspiration…I don't have all the spices, nor vegetable broth.
Crockpot Sweet Potato Lentils ( my version)
INGREDIENTS
• 3 large sweet potatoes, diced (about 6 cups)
• 3 cups water
• 1 onion, minced
• 2 teaspoon each ground coriander, curry powder and chili powder
• 1/2 teaspoon salt
• 1 1/2 cups uncooked red lentils (masoor dal)
• 1 can coconut milk
• 1 cup water
INSTRUCTIONS
1. Place the sweet potatoes, water, onion, and spices in a crockpot. Cook on high for 3 hours, until vegetables are soft.
2. Add the lentils and stir once. Replace the lid and cook on high for an additional 1 1/2 hours.
3. Stir in the coconut milk and as much water as needed to get the right consistency.