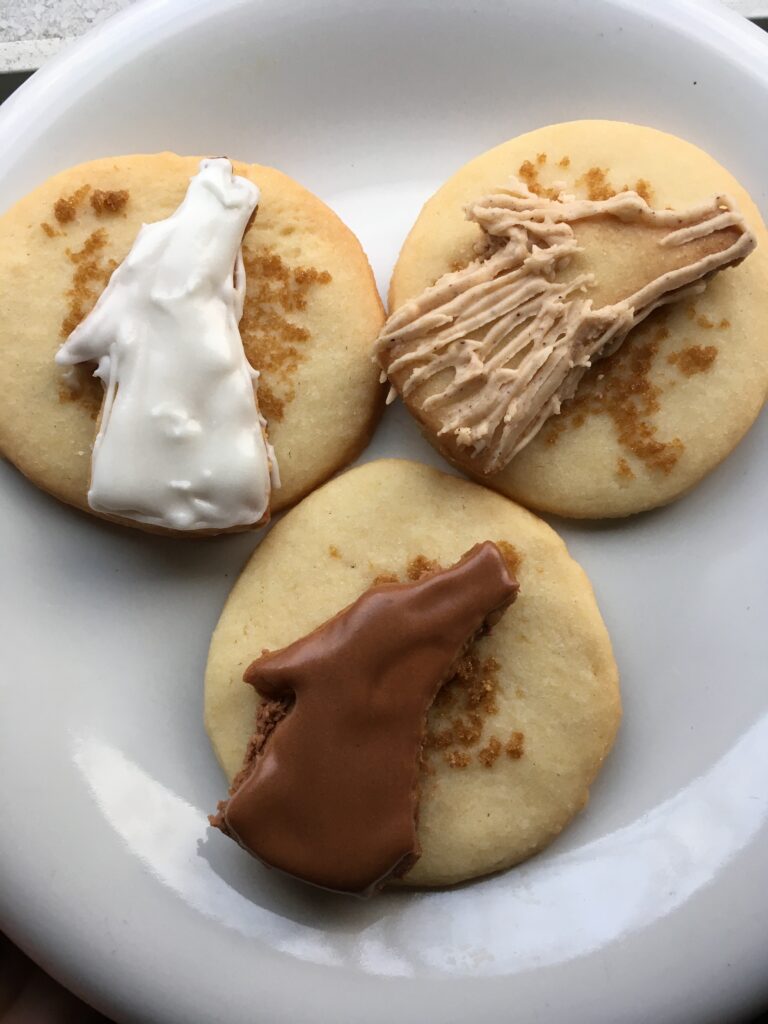 It's Wolfenoot Weekend 2020 and if you have no idea what I am talking about – head over here for more information on this newly created day to celebrate all things Wolfie!
I've celebrated over the years as November 23 is also, by coincidence, the adoptaversary of our fur beast Sprocket.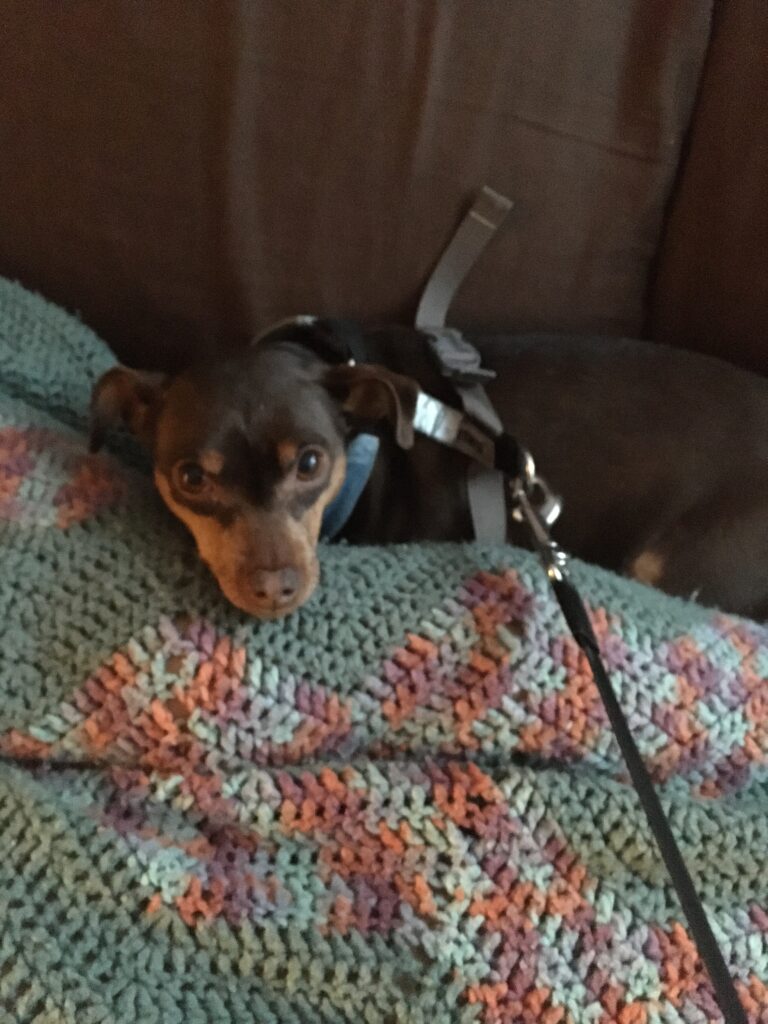 And this year, I decided that while my paintings are great for us here at home: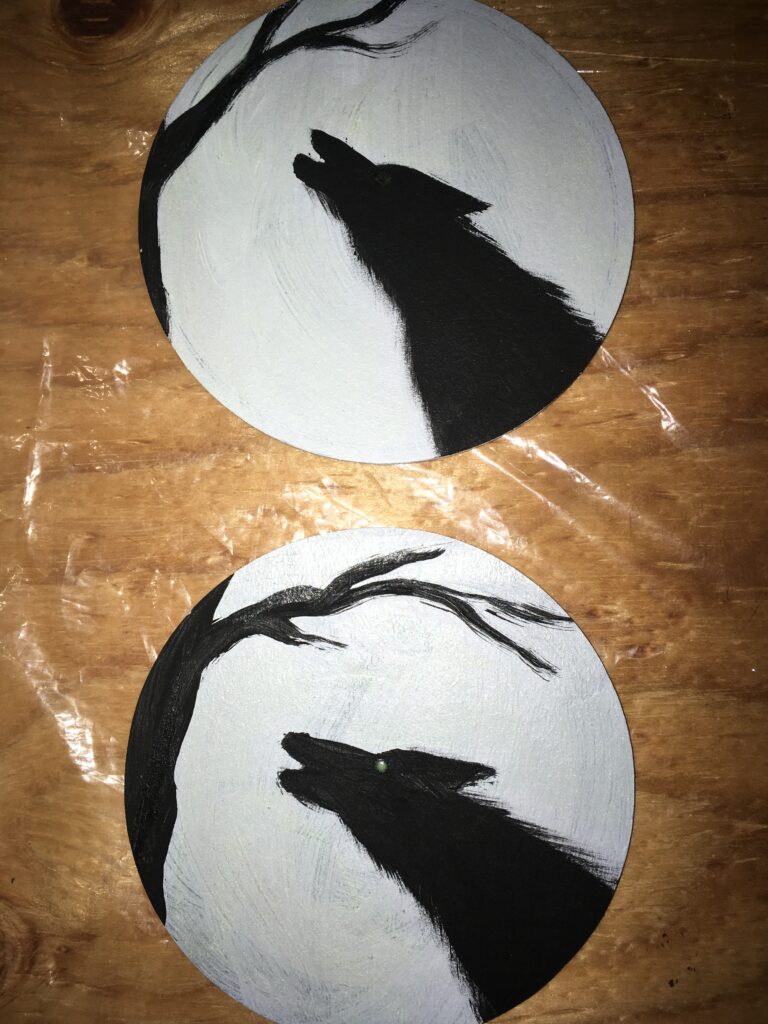 I wanted to create something to share with my friends and neighbours – so – Cookietime!
Concept:
Two cookies, layered to replicate the Wolf Moons I painted.
Recipe:
I used the same sugar cookie recipe I used when I made the hubby's Face Hugger cookie…
Go check it out – but here's the recipe again this time with white sugar and all purpose flour though!:
Sugar cookie recipe
Cream together:
1 cup butter
¾ cup white sugar
1 egg
1 tsp vanilla
Mix in
2 ½ cups unbleached all purpose flour
¼ tsp baking soda
¼ tsp salt
Knead into a dough, wrap and chill for an hour. Then roll it out and cut into the shapes you want.
Bake at 350 degrees F until golden – about 9-12 minutes.
Cut 30 Moons using a 2 inch round cutter and sprinkle each with a bit of brown sugar to create the moon surface.
– I actually have a campbell's soup can that use as my round cookie cutter.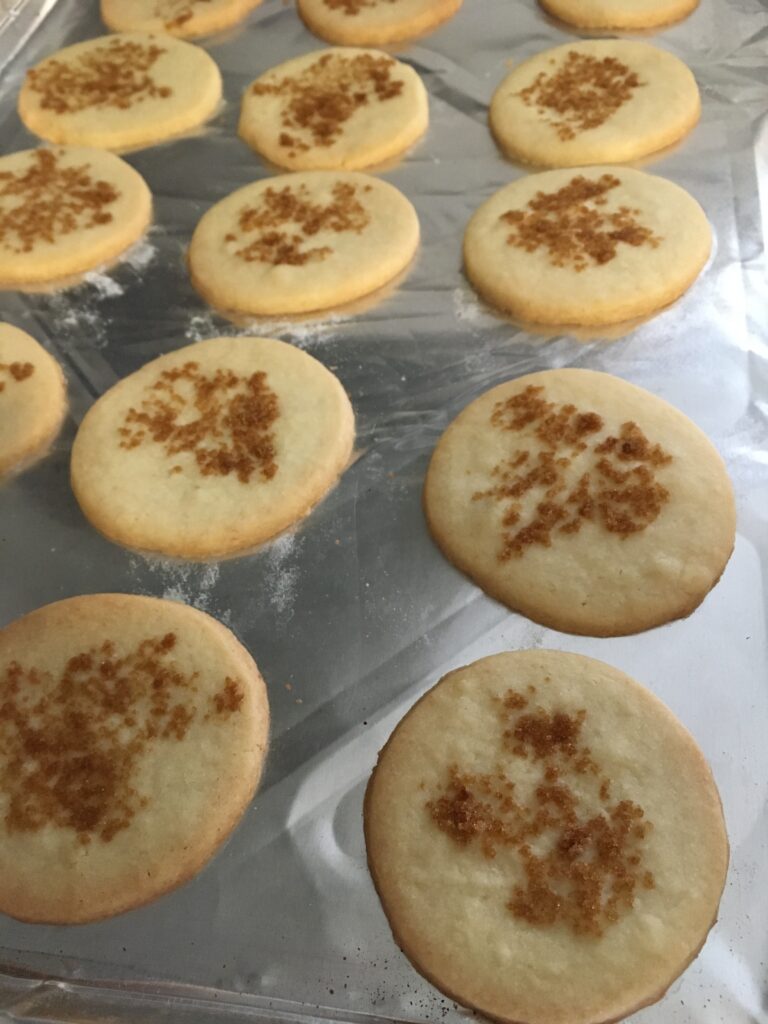 Cut 30 wolf heads: I used the same template that I created a few years ago for my first Wolfenoot silhouette and using a foam tray from the grocery store < waste not!> I have a nice solid wolf pattern to cut around using a knife.
You can find wolf silhouettes online and print them off – make sure the size will fit inside your round cookie cutter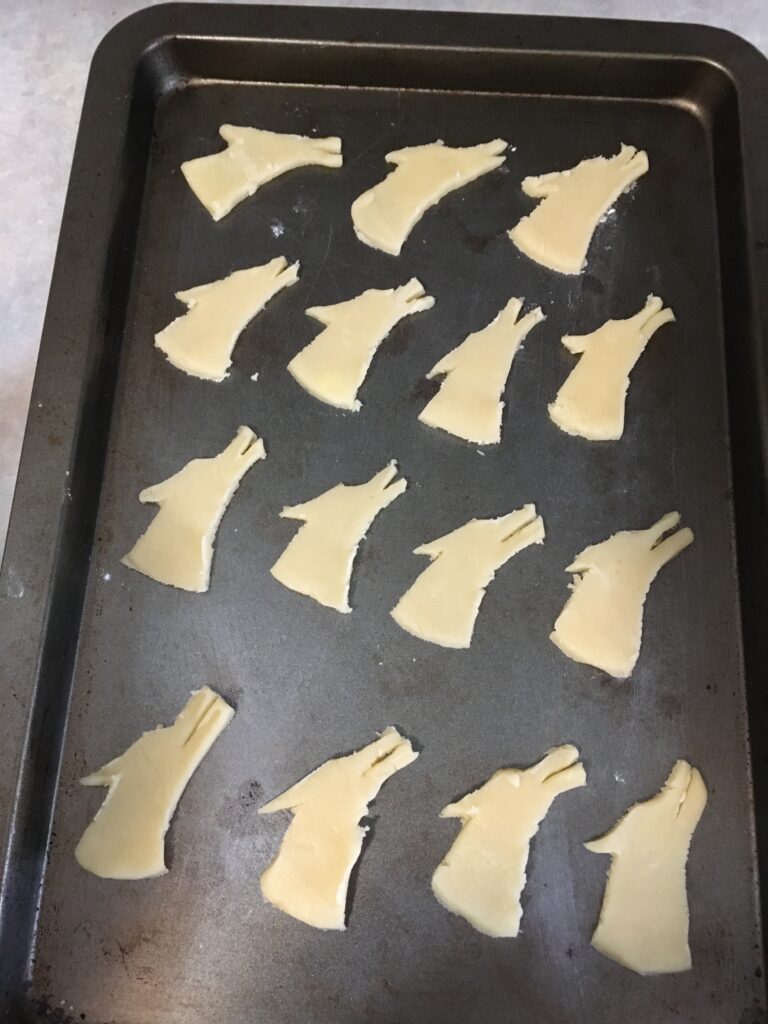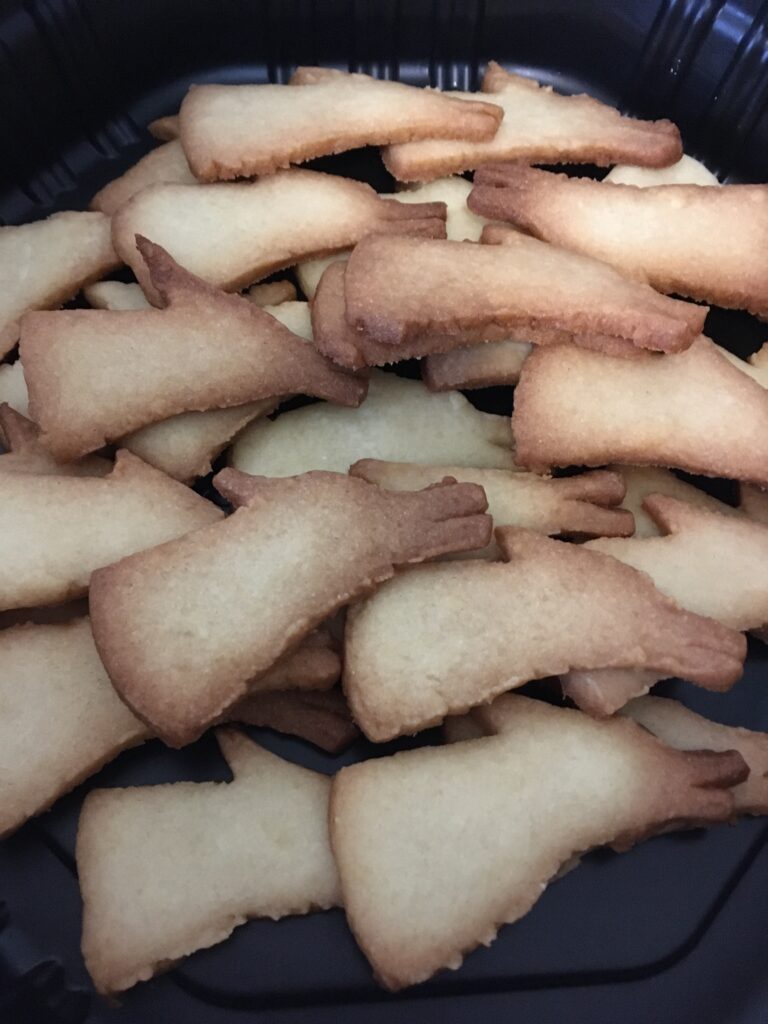 Make frosting:
3 tablespoons butter or magarine
3 cups icing sugar
3 tablespoons oat milk < or whatever is needed to make it work>
I divided that into 3 and added:
White Glaze: Lemon juice – 2 tablespoons
Tawny shaggy wolf Frosting: 1 teaspoon each cinnamon, ginger powder, and vanilla
Chocolate Glaze: 2 tablespoons cocoa powder, 1 tablespoon butterscotch schnapps
I used each respective frosting/ glaze to assemble and decorate.
Happy Howling Wolfenoot2020