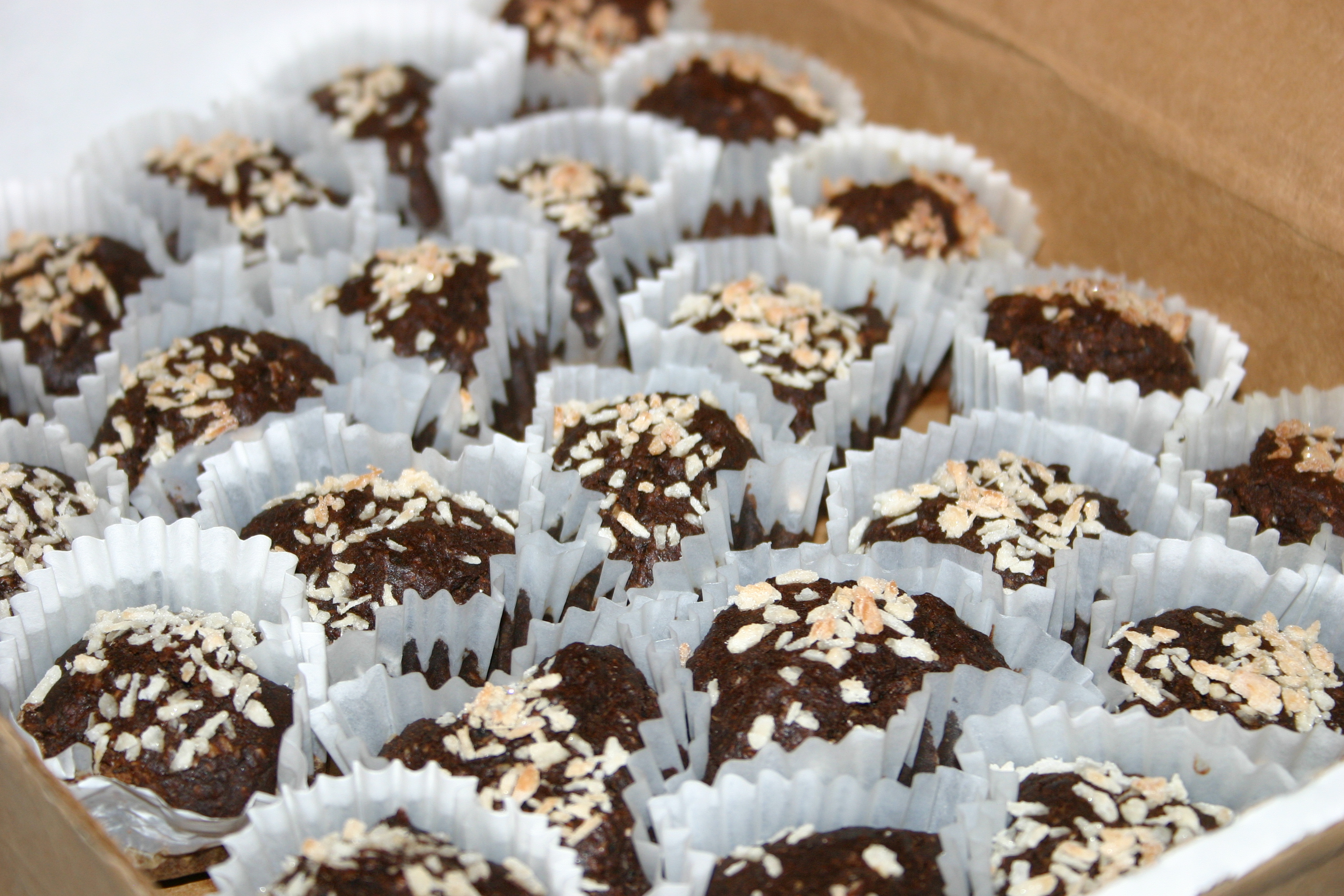 Vegan Carob Coconut Cupcakes
Ingredients
1 ½ cups whole wheat flour
½ cups carob powder
3 tablespoons cocoa powder
1 teaspoon cinnamon
½ teaspoons ginger
½ teaspoons baking soda
½ teaspoons baking powder
⅓ cup coconut oil
¼ cup honey
¼ cup molasses
2 teaspoons apple cider vinegar
½ cup water [ you can use coffee if you like]
Method
Cream together the coconut oil [looks more like shortening to me than oil], honey, molasses, and cider vinegar.
Mix the dry ingredients in a separate bowl until well blended.
Alternately add the dry ingredients and the water to the coconut mixture, mixing well in between additions.
Make 12 cupcakes or 24 mini cupcakes and bake at 375 degree for about 10 minutes. Check with a toothpick to confirm done,but they are vegan so they can be gooey inside too!
Sprinkle the top with coconut, nuts, seeds or whatever you like.
I had a great time – congrats to the organizers for a very successful day!