So many cookies! I was on a roll…
Some of these cookies are long time favourite recipes , some are experiments…
Some are vegan, some are not – but you can modify them yourself I'm sure to explore whatever dietary choices you prefer to make.
Some are gluten free, dairy free, and some are all the bad- er I mean good stuff…#nojudgement
Click through on the recipe links where I found my inspiration and support those bakers too!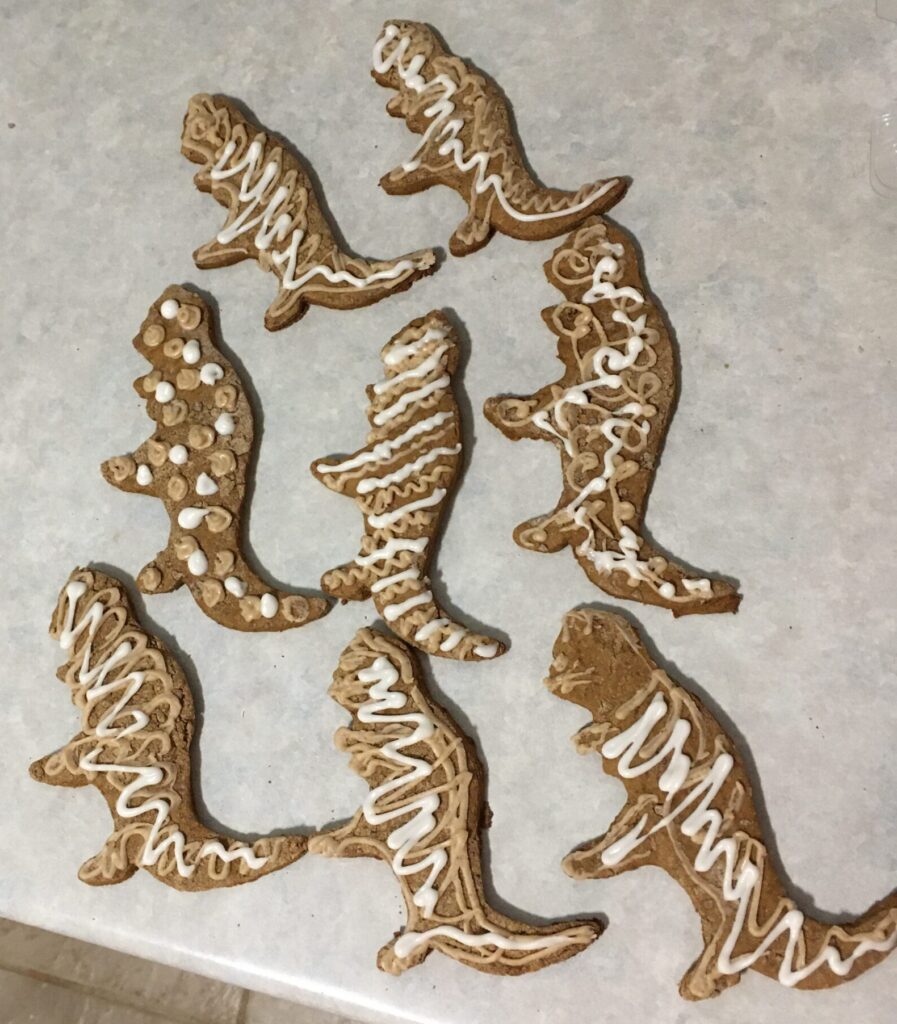 Ginger bread recipe is from the Betty Crocker Cookbook
The cutter I picked up at Ma Cuisine on Dalhousie street here in Ottawa.
And I used the spicy icing left over from my Wolfenoot cookie baking…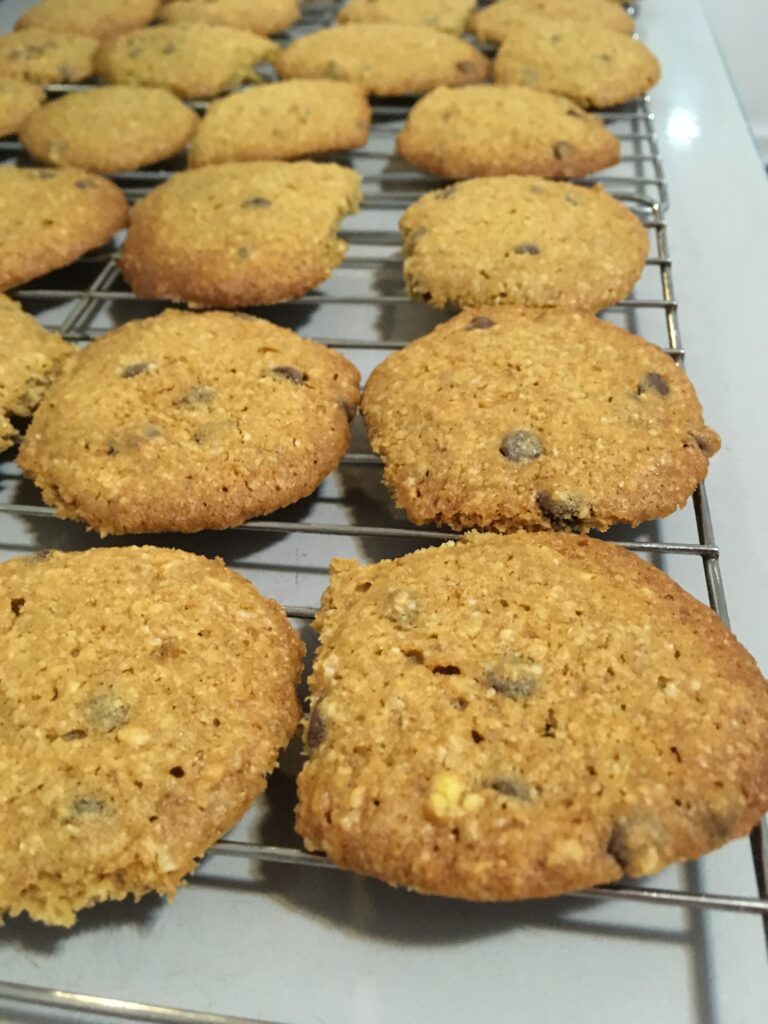 This gluten free cookie recipe was a variation on the recipe I found here. The change I made was to use half chick pea flour and half oat flour< I make my own by grinding oats in a coffee grinder>.
I would also recommend chilling the dough before baking- I did not, and the cookies spread out a lot!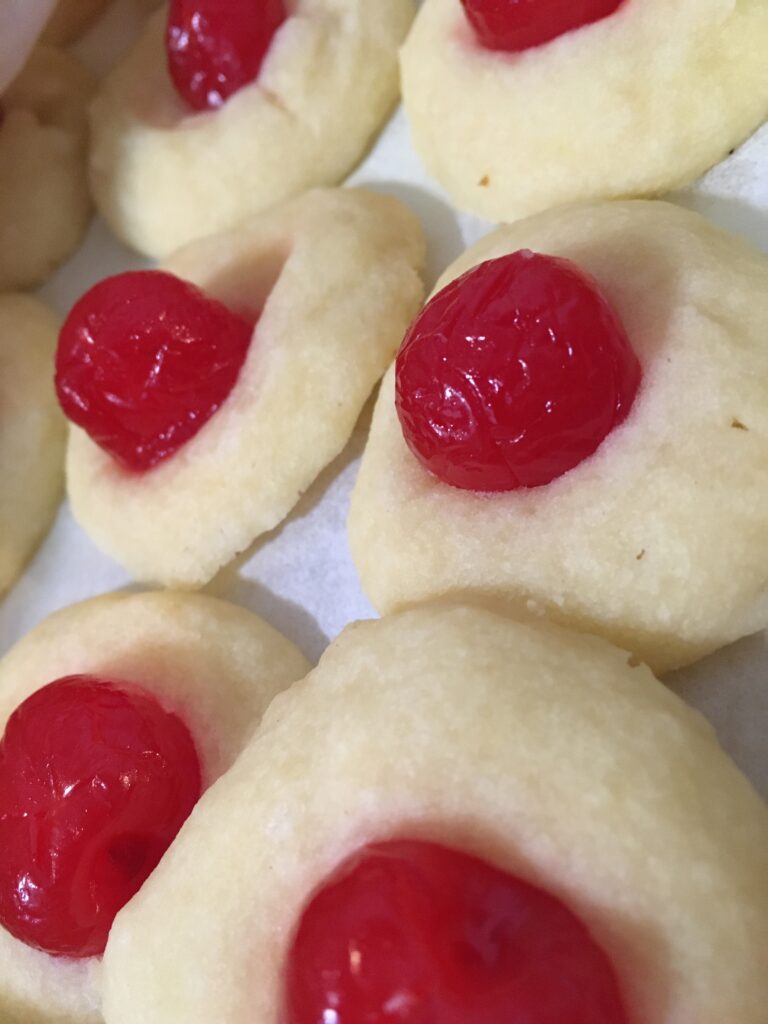 Based on the recipe I found here  – and these shortbread cookies melt in your mouth… I used vegan butter replacement, and otherwise followed it.
The dough is super soft when mixed, so chill it for at least 30 minutes before creating these melt in your mouth cookies! And be sure to drain the cherries, if you buy them in syrup.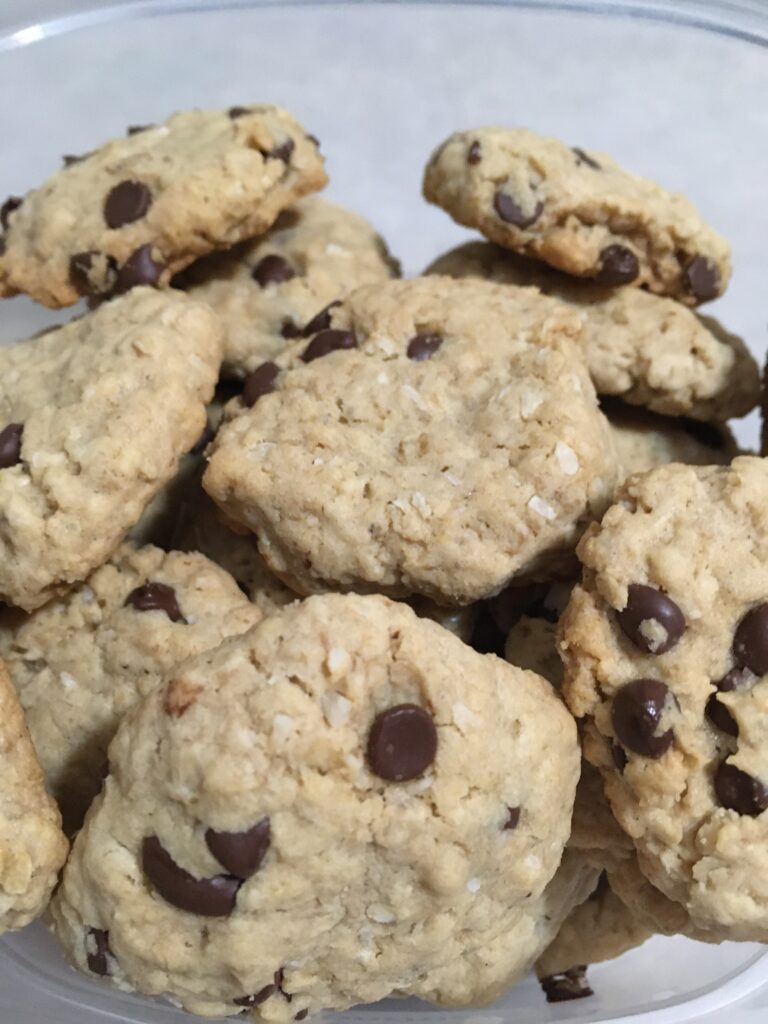 Here's the recipe – I choose to add coconut "and" chocolate chips – or sometimes all three!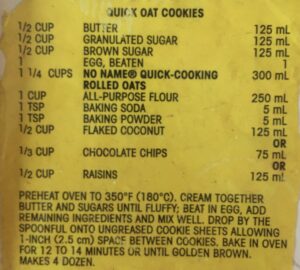 and these chocolate cookies are a family tradition 🎉….but I'm changing things up a bit…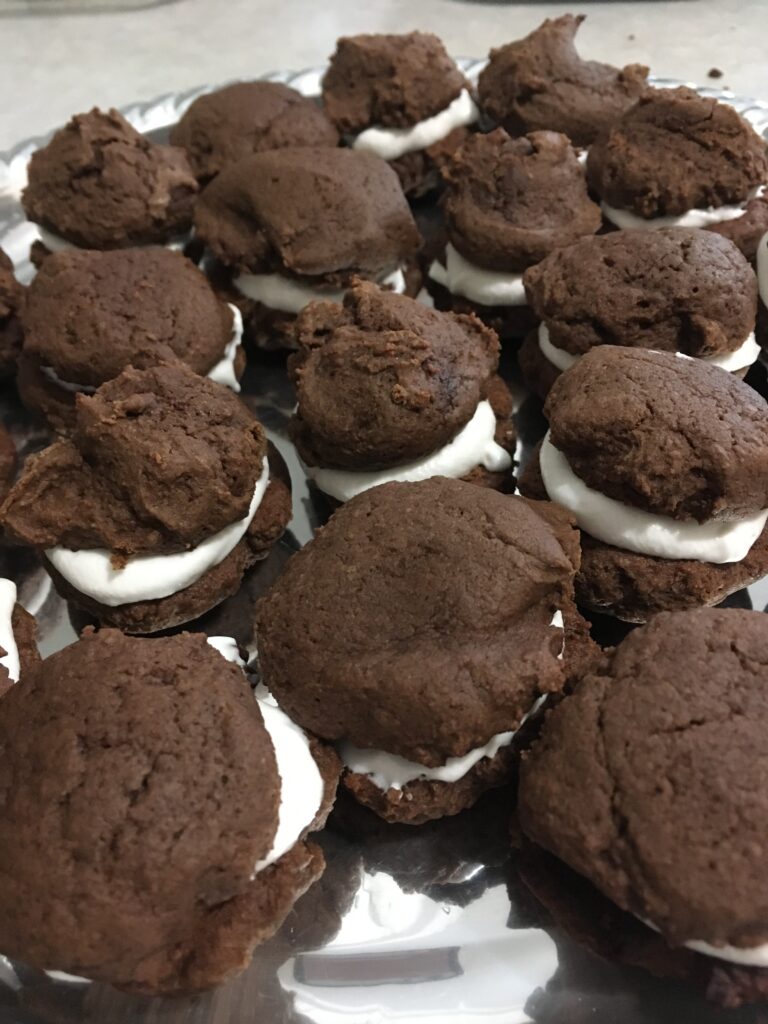 Vegan chocolate cookies and Vegan Swiss Meringue Buttercream frosting…
So this is a variation on one of my families traditions….these are amazing frozen when in their sandwich form ( stolen from the giant Tupperware container in the chest freezer…)
½ cup vegan butter substitute
1 cup sugar
1 egg replacement*
1 tsp vanilla
½ cup cocoa
 ½ tsp baking powder
1 ½ tsp baking soda
2 cups flour
1 cup oat milk
*egg replacement options :  1 tablespoon ground flax mixed with 1 tablespoon hot water or 1 tablespoon aqua faba < strained liquid from canned chick peas> or your own choice!
Cream the first 2 ingredients then add the next 2.
Mix the dry ingredients together and add, alternating with the oat milk, until you get your batter.
Drop onto parchment paper lined cookie sheet, flattening with wet fingers/ bottom of a glass, and bake for 7 minutes at 400Degrees F.
Cool completely and enjoy as is or fill with frosting to make sandwiches….
Vegan Swiss Buttercream frosting…
So I hybridized the original family recipe, which uses Marshmallow creme < I wasn't going out to buy this>,  and this Aqaufaba Swiss Buttercream I found online which called for WAY TOO MUCH FAT – as in I had used all my vegan butter by this point in the day
1 ¾ cup aquafaba ( strain the liquid from 1 or 2 cans of chick peas- measure it )
1 cup white sugar
¼ tsp cream of tartar
2 cups of icing sugar
½ cup vegetable shortening ( I used Crisco) softened/at room temperature.
1 ½ tsp vanilla
Mix aquafaba and sugar in a saucepan and bring to boil for 5 minutes…stirring occasionally.
Take off heat, pour into mixing bowl and cool completely ( I put the bowl into the fridge for about 20 minutes.)
Once cool, start whipping the mixture at high speed. You can use a whisk attachment, I suggest not trying to do this by hand unless you have strong arms. It can take up to 15-20 minutes to get it to firm peaks with the machine doing the hard work…
Once you reach that stage, mix  together the cream of tartar and icing sugar, and gradually add that in, whipping it- whip it good…
Add the softened vegetable shortening ( I used Crisco) that is at room temperature, keep whipping to incorporate it fully and finally, add  the vanilla.
You will have leftover frosting- so feel free to halve the recipe…and it will store in the fridge for up to 2 weeks in a. tightly sealed container…